Bahrain and Argentina fight for last 16
11 Aug. 2019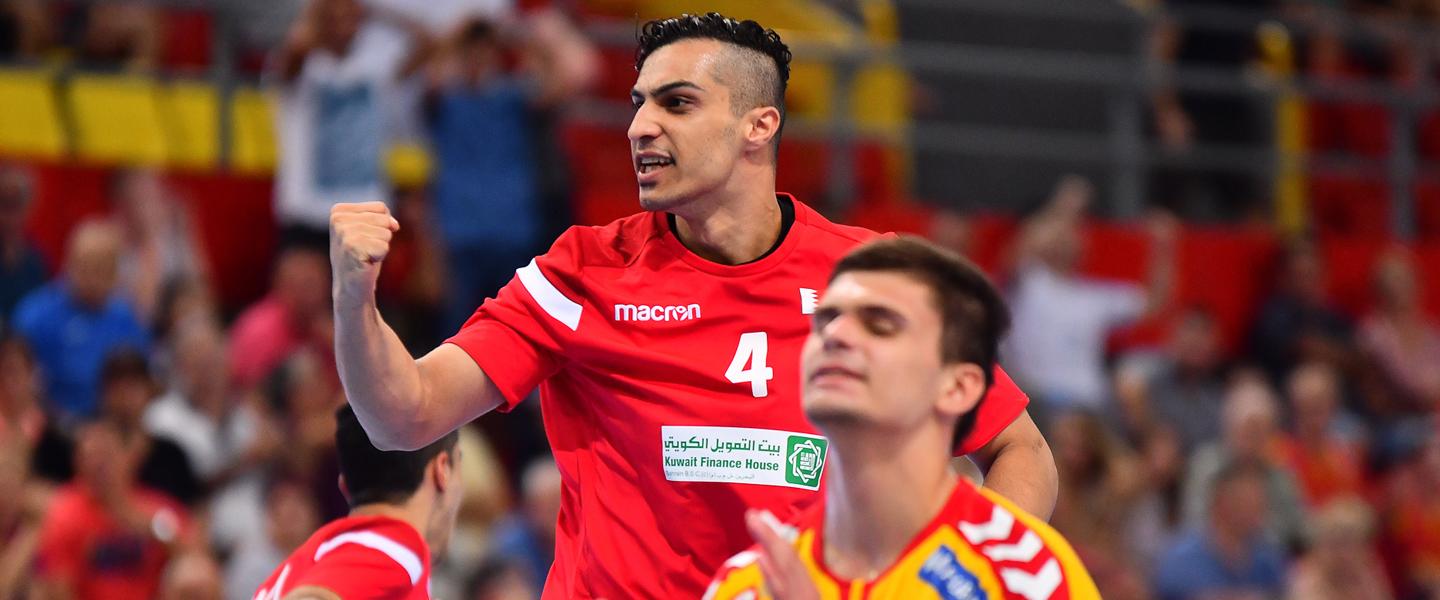 The 2019 IHF Men's Youth World Championship in North Macedonia sees three exciting clashes take place at the Boris Trajkovski Arena in Skopje in the fourth round of matches in Group C.

Bahrain go head-to-head with Argentina, followed by Nigeria against Japan and then home team North Macedonia take on Denmark.
GROUP C
Feature match: Bahrain vs Argentina 16:30 local time
Boris Trajkovski Arena, Skopje
The fourth matches in preliminary groups of world championships are normally decisive in terms of qualification to the next stage of competition, and with Bahrain and Argentina either side of the President's Cup/17-24 Placement Round cut-off point in group C currently, their match today is no exception.
With a win each, they both have two points in their accounts but Bahrain, arguably, are in the worst overall position, despite being in the qualification position currently. Their two points came in the expected victory against Nigeria, while Argentina, who beat hosts North Macedonia in their opening match, play Nigeria in their final game tomorrow - not as tough a test as Bahrain, who will face Denmark.
Ali Ali has scored 19 times in three games for Bahrain and is their clear threat in attack, along with the breakthrough expert, Mohamed Mohamed, lying top of the charts with nine from nine attempts – he has also drawn the most seven-metre fouls in the whole competition, way out on top, with 12.
Argentina's form has only been downhill since that opening day victory, with losses against Denmark and Japan so they will be looking to play at 100% today, knowing that even a draw could be enough, depending on other results, but what is clear for them is a loss will be devastating.
Japan hope to confirm last 16 spot, hosts face tough test
Two years ago in Georgia, Japan's U19 side became the first men's national team to make the last eight of a world championship with a win over Egypt and they could confirm their next step towards that goal at least this time around, with a win over Nigeria confirming their spot in the eighth-finals.
Nigeria will be hoping to get their first points of the championship from the game, but it will be a tough ask for the African bronze medallists against the Asian silver medallists.
"It's a good thing we have won two games," said Japan's centre back Kosuke Yasuhira to IHF.info after his best player of the match performance in the win against Argentina last time around. "We were not bad in the first half but in the second half we were a little bit nervous, however, we did a lot more breakthrough plays and that got us the win.

"After checking the film of their offence and defence we will know what we have to do in the game against Nigeria, but we cannot start thinking about the eighth-finals yet, only after the Nigeria game can we think about that stage."

Host nation North Macedonia will also be looking to confirm their spot in the last 16 too with a victory over Denmark as they know, with a set of results and some calculations they could still not make the eighth-finals.
GROUP C
Sunday 11 August
Boris Trajkovski Arena, Skopje - all times local
16:30    BRN vs ARG
18:30    NGR vs JPN
20:30    MKD vs DEN
Photo: WCH 2019 / Filip Viranovski