Portugal's perfect run continues with win versus Tunisia
10 Aug. 2019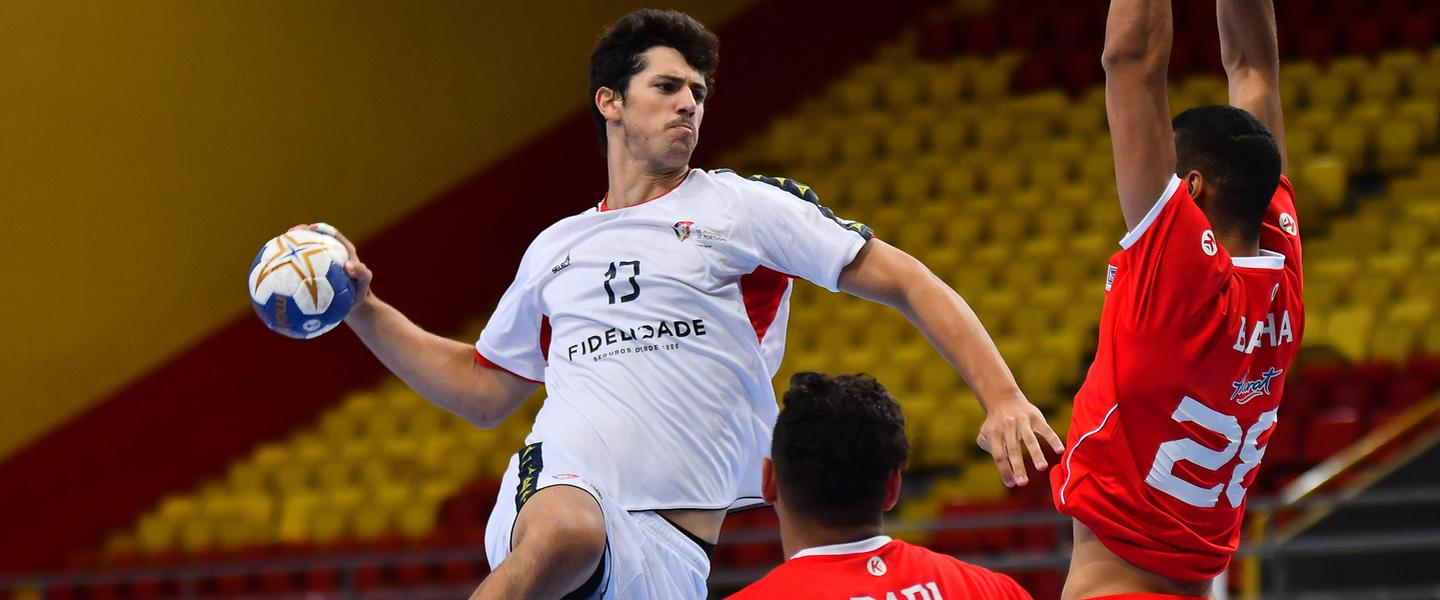 Portugal added their fourth win in as many games at the 2019 IHF Men's Youth World Championship when they closed round four for Group D on Saturday night. The European team defeated Tunisia after surviving a hard-fought match from the African team, and thereby took their points tally to eight where they stay alone on top of the table. 
Tunisia are set for a critical battle versus Serbia in round five, which will determine the group's last place in the eighth-finals. 
GROUP D
Portugal vs Tunisia 30:24 (16:10)
Portugal led the game the entire way and at the final buzzer collected two well-deserved points, though they had to battle hard to maintain their advantage in the second period. Portugal were in front by six goals at half-time, but Tunisia were determined to take the points and set themselves in the best possible position ahead of round five – and with such motivation, they did not give in. 
Tunisia were already sure to play a decisive game versus Serbia to end the preliminary round, as both sides were on two points before the African team took the court against Portugal. A win or a draw versus Portugal would have helped Tunisia considerably, but in the end they could not manage it. 
After the first quarter, Portugal were already in control at 9:5, and they extended that lead further in time for the break. Part of Tunisia's problem was the fact that they relied too heavily on just two players. At half-time, seven of their 10 goals had come from the combined efforts of Mohamed Ammar and Khaled Saidi. 
In the second period, Tunisia managed to decrease the score line to four goals at 20:16 in the 40th minute and 24:20 as the final 10 minutes began. However, Portugal maintained composure and reopened a more decisive lead in the home stretch. 
After he had a strong half, with nine saves at 47%, Portugal keeper Alexandre Magalhaes was replaced by Francisco Oliveira for the second 30 minutes. Oliveira was not as reliable as Magalhaes, though there were also problems in the 6-0 defence that did not help him stop the shots coming his way. Nevertheless, Portugal ground out a gritty second half to finish with a comfortable score line in their favour. 
Player of the match: Andre Sousa, Portugal
Photo: WCH2019 / Filip Viranovski