Win vs Brazil sees Germany settle into second in Group D
10 Aug. 2019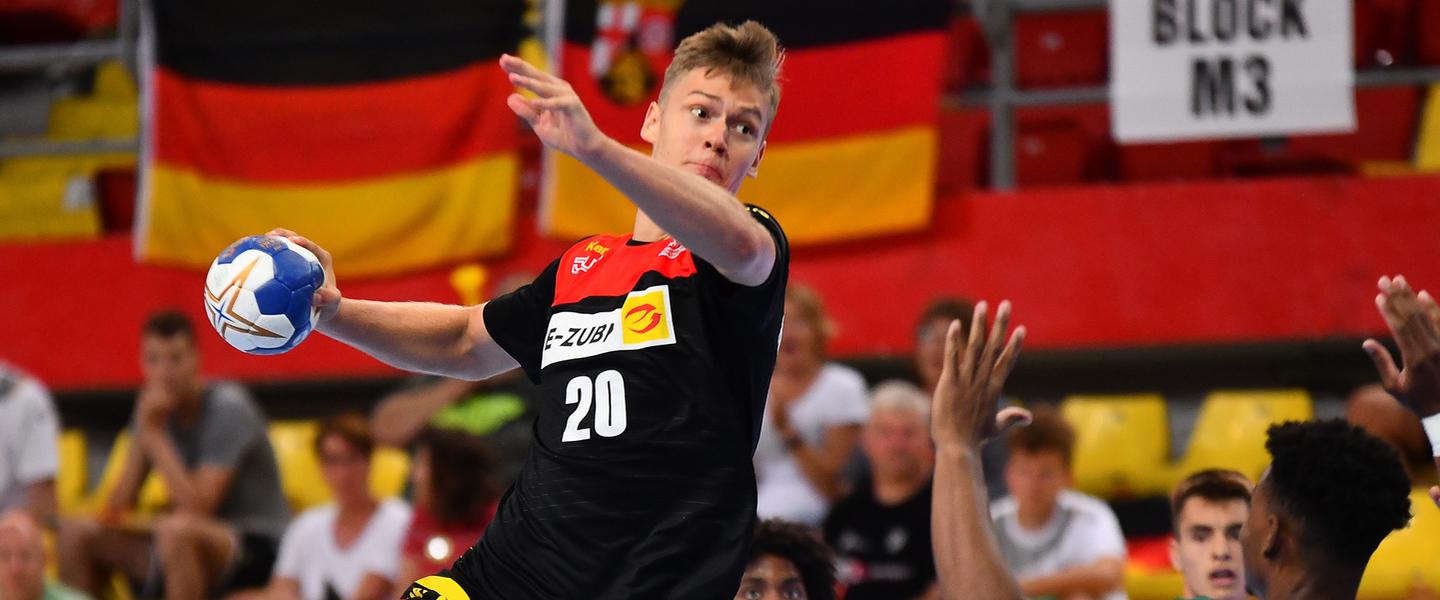 Germany opened round four for Group D at the 2019 IHF Men's Youth World Championship by recording their third victory, thereby taking their points tally to six. With the result, Germany have temporarily settled into second place on the Group D table, where they await Iceland's results in the second match of the day, versus Serbia, to see if they stay alone on six points. 
Brazil remain on zero points after four straight losses. 
GROUP D
Germany vs Brazil 28:22 (13:11)
Brazil's motivation was high when the match began, as the South American side had been defeated in all their previous matches at North Macedonia 2019 – and they were able to keep within reach through the first half before Germany powered through the second to a commanding victory. 
Brazil even held the upper hand through a good portion of the first half, helped by a penalty save from goalkeeper Gustavo Flor da Silva in the ninth minute, which paved the way for the South American side's first advantage. Brazil had the lead for the last time in the 23rd minute, 9:10. 
After falling behind by two before the break, Brazil managed to draw level at 15:15 in the 35th minute – but then Germany assumed full control. Just 10 minutes later, Germany hit a 23:16 advantage thanks to Yessine Meddeb. Meddeb finished as one of the European team's top scorers, with four goals, alongside Alexander Reimann and player of the match Julius Meyer-Siebert. 
Germany keeper Lucas Diedrich was largely on the bench, coming into goal to face three penalty shots and saving two in the course of the match. 
The two points were decided long before the whistle. As the last five minutes began, Germany led 26:19, and were clearly on the path to victory. 
Player of the match: Julius Meyer-Siebert, Germany
Photo: WCH2019 / Filip Viranovski