Time for Brazil, time for points?
10 Aug. 2019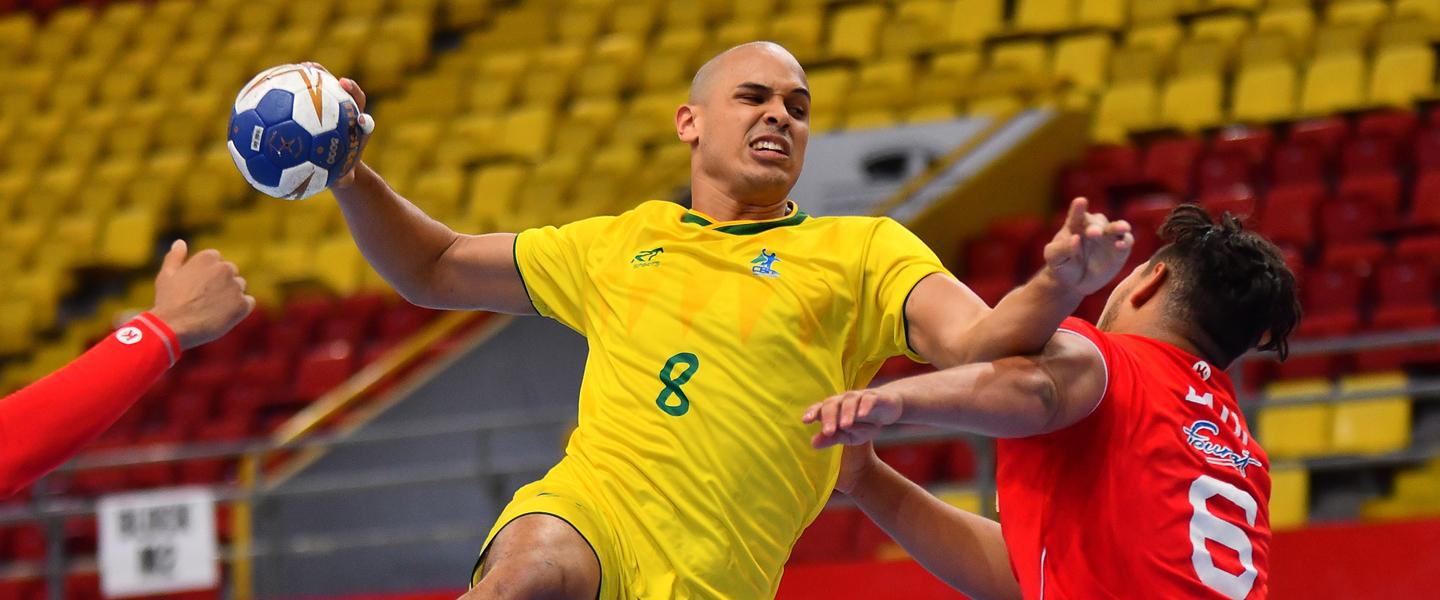 The fourth round of matches in Group D at the 2019 IHF Men's Youth World Championship in North Macedonia sees three exciting clashes take place at the Boris Trajkovski Arena in Skopje.

Germany take on Brazil in the opening match, followed by Serbia and Iceland going head-to-head and then Portugal vs Tunisia.
GROUP D
Feature match: Germany vs Brazil 16:30 local time
Boris Trajkovski Arena, Skopje
Yesterday, Germany beat Serbia 30:22 to move up to second in the group with two wins from three matches, but after the match Carsten Klavehn, DHB delegation leader in Skopje and DHB talent coach was clear with what he expected from today's clash.
"On Saturday we now want to achieve our first goal," he told DHB.de. "And move into the second round perfect."
Germany Coach Erik Wudtke also worded a note of caution. "We have to stay calm and keep our feet on the ground," he said. "Brazil await us, and it will be a tough match."
Brazil, have struggled so far in Skopje, having lost all three games, but none of them have been clear defeats (30:26 vs Iceland, 30:24 vs Serbia and 26:25 vs Tunisia). The fact remains though that a loss today would be catastrophic for the side and they will be looking to Marcos Assumpcao Braga (19 goals) to be on top form today to get anything out of the game but he will find it hard against Lukas Diedrich in the German goal, currently lying in fifth place in the best saves percentage table (43% - 8.67 saves per game).
Tunisia hope for win, and Serbia loss
With the impressive Portugal already into the eighth-finals thanks to their three wins from three matches, Tunisia, on two points face them full of positive energy after finally getting off the mark yesterday, with a last few seconds win against Brazil. They had gone down tightly to Iceland in their opening match but were comprehensively beaten by Germany so this match should be one to keep an eye on.
The Tunisians will be hoping that Iceland would have beaten, or at least drawn against, Serbia in the preceding group D match and will know a win against Portugal will leapfrog them into the fourth and final eighth-finals qualification spot ahead of their potential winner-takes-all clash on the final preliminary group matchday (12 August).
GROUP D
Saturday 10 August
Boris Trajkovski Arena, Skopje
16:30    GER vs BRA
18:30    SRB vs ISL
20:30    POR vs TUN
Photo: WCH 2019 / Filip Viranovski