Hungary claim third victory after thriller versus France
09 Aug. 2019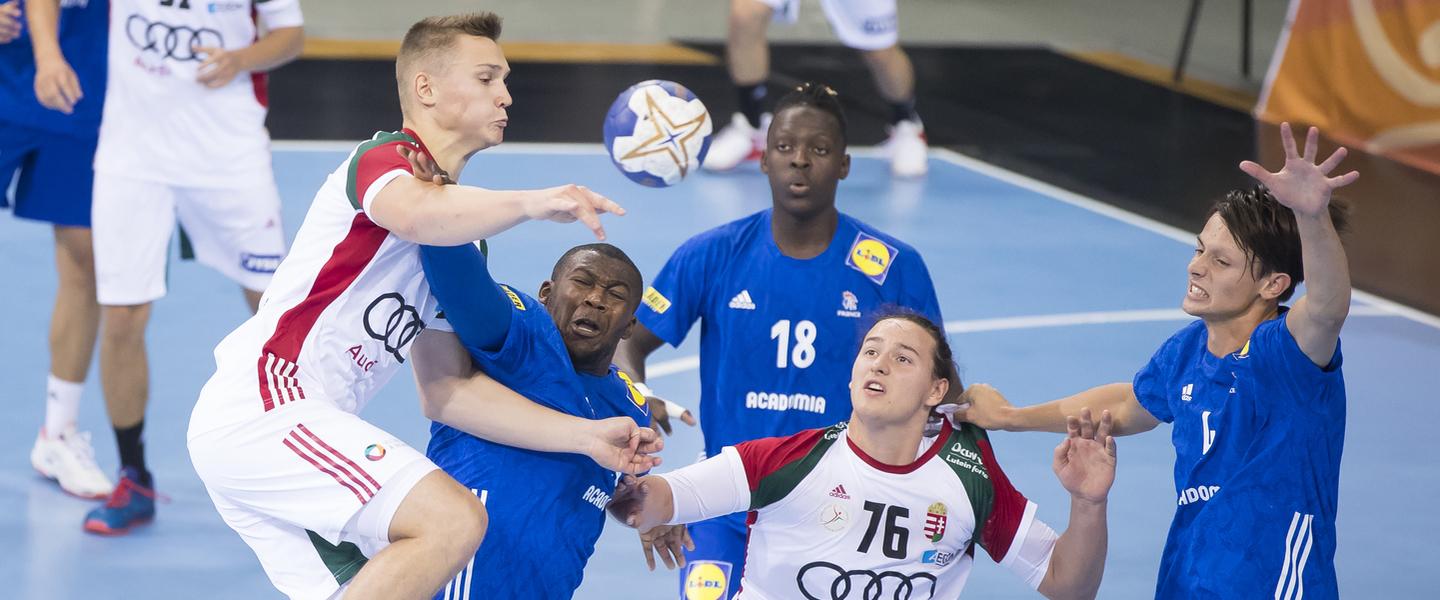 Hungary had to pull off two comebacks in their round three clash against France at the 2019 IHF Men's Youth World Championship, but in the end they held the advantage when it counted and collected an important victory. The win moved Hungary to six points on the table, where they hold a record of three victories in three games, while France stayed on four points. 
GROUP B
France vs Hungary 25:26 (13:13)
It was a thrilling match between two teams fighting to maintain their winning run at North Macedonia 2019, as neither France nor Hungary had experienced a loss in Skopje. France took the advantage at the start of both halves before Hungary fought back – and in the end Hungary's comeback stuck and they held on to take the victory. 
In what was immediately a fast-paced encounter, France had the stronger start and pulled away to an early lead that left Hungary working to close the gap. After 10 minutes, Hungary keeper Kristof Gyori had already faced 10 shots, as France hit a 10:6 advantage, led by four goals at 100% from Antoine Tissot. 
At the end of the first quarter, France maintained their four-goal advantage, 11:7 – but then a 4:1 partial from Hungary turned the game on its head and saw them draw level off a fast break from Akos Kohegyi with just over six minutes left in the half. The contest really began at that point, and at the half-time break the match stayed level. 
In the second period, France once again took the lead before Hungary came back. After Drevy Paschal opened a four-goal distance off a penalty in the 38th minute, 18:14, Hungary changed their keeper to Benedek Nagy – and his entry proved a key factor. With five saves off the first seven shots faced, Nagy paved the way for Hungary to claim the upper hand. 
Off a 5:0 run from the 44th minute (21:18) to the 53rd, Hungary moved in front to 23:21. With only seven minutes on the clock, the pressure was on for both sides. France changed their defence from 5-1 to 4-2 as Hungary entered the last 60 seconds with a one-goal lead. Though France won the ball back and had the chance to equalise, Hungary's Dominik Gal intercepted the ball in the dying seconds and the game was won. 
Player of the match: Akos Kohegyi, Hungary