Critical intercontinental battle for two points
08 Aug. 2019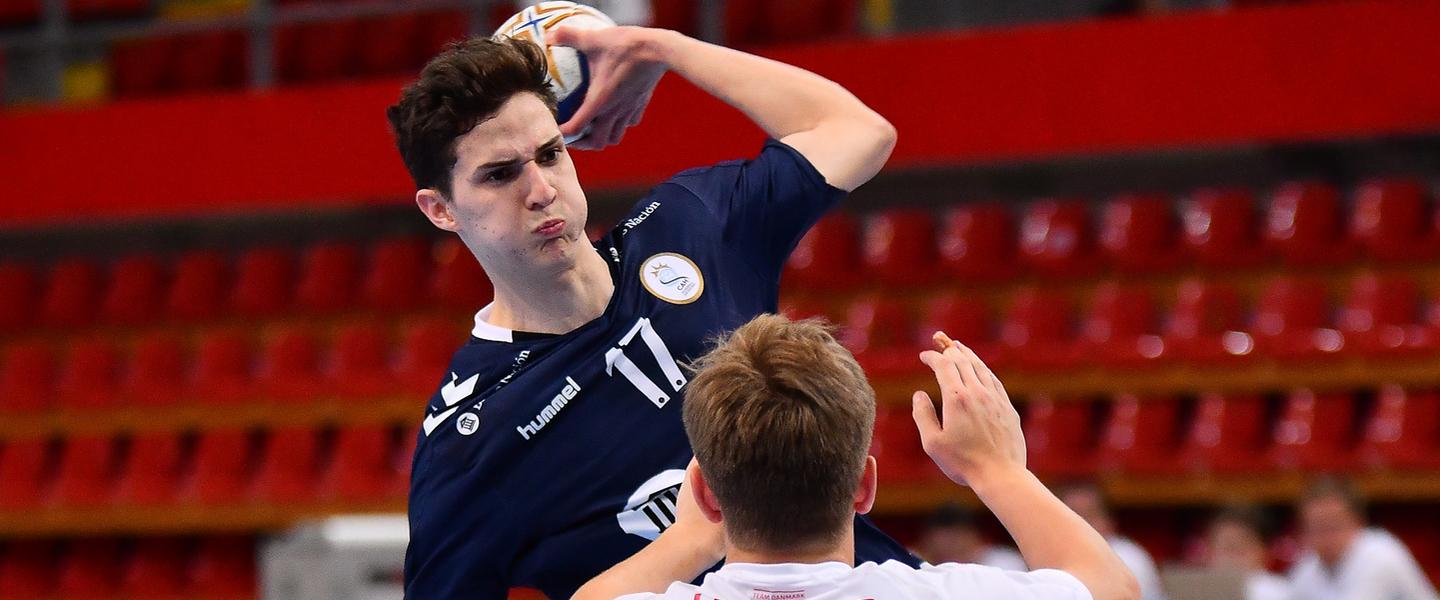 Japan and Argentina have both recorded impressive wins against opponents that were expected to be stronger, and both have also been defeated by Denmark. On Friday August 9, in the feature match for Group C at the 2019 IHF Men's Youth World Championship, the two teams will battle for two points that are likely to be key in determining their final ranking on the table. 
Prior to their clash, Denmark will aim to maintain their winning record when they meet Nigeria in the round three opener for the group. Bahrain will close the day when they play the hosts North Macedonia, with both sides aiming to move up to four points. 
GROUP C
Feature match: Japan vs Argentina
Boris Trajkovski Arena, 18:30 local time
Japan and Argentina travelled to North Macedonia as the runners-up in their respective regions, with the Asian team having placed second at their continental championship behind Bahrain and Argentina ranking behind Brazil at the South and Central America qualification event. 
The two teams have each suffered decisive losses to Denmark, with Japan being defeated by seven goals in round one before Argentina finished with a 10-goal score line against them in round two. 
"The result might give the wrong picture. It wasn't easy at all, especially in the first half," said Denmark coach Simon Sorenssen after the win against Argentina, highlighting the fact the score line was not reflective of the South American side's strength. 
Indeed, Argentina and Japan have both also taken noteworthy wins. 
In round one, Argentina shocked hosts North Macedonia with a comeback from a five-goal distance in the second period, to win by three goals. In round two it was Japan's turn, and they defeated Bahrain to avenge their loss in the Asian Youth Championship final. 
"We found our rhythm and we were fully concentrated all 60 minutes of the match. I am very satisfied with this victory," said Japan coach Shinnosuke Uematsu.
Now, the two teams will meet in a mutual clash that promises an exciting 60 minutes. At the buzzer, an important two points will be allocated. Based on the results in the group so far, Japan and Argentina have strong chances to proceed to the eighth-finals – and whichever side collects the points in this encounter will take a significant step towards that goal. 
Denmark aim to extend winning run; hosts and Bahrain fight for second victory
Denmark will open the day for Group C against Nigeria at 16:30 local time. The sides bring very different records into round three – Denmark have recorded only victories, and Nigeria only defeats at what is their first Men's Youth World Championship. It appears Nigeria will be in for a tough 60 minutes versus the U18 EHF EURO 2018 bronze medallists.
In the final round three match for the group, North Macedonia target their second victory, following the loss to Argentina in their opener and a win versus Nigeria in round two. Bahrain also aim for their second victory, having beaten Nigeria in round one then lost to Japan in round two. The Asian champions will throw off against the hosts at 20:30 local time. 
Photo: WCH2019 / Filip Viranovski