Saudi Arabia test Slovenians in Group A
08 Aug. 2019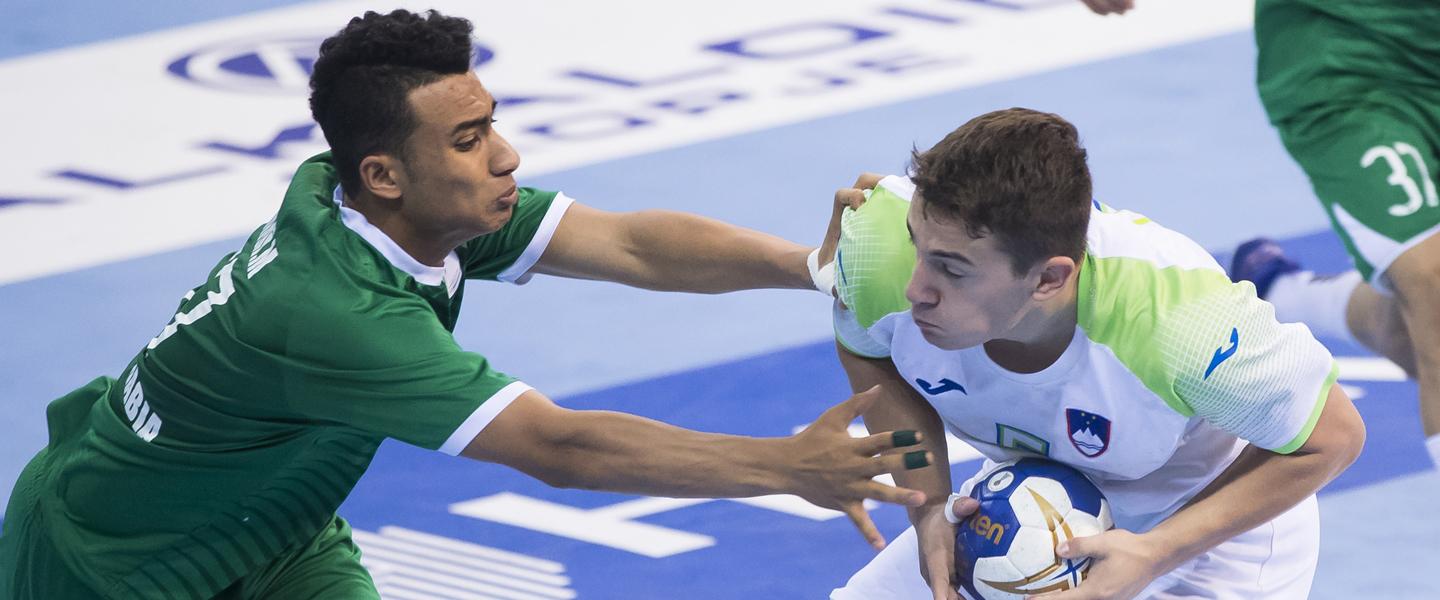 After their five-goal victory against Chile on Tuesday, Slovenia beat a second different continent at the Jane Sandanski Arena in Saudi Arabia, but were made to work hard, eventually winning by eight goals, 30:22.
GROUP A
Saudi Arabia vs Slovenia 22:30 (9:16)
Jane Sandanski Arena

Slovenia will face their first European challenge tomorrow against Spain and after being tested by teams from South America and Asia in their opening two matches will go into their third match eager to continue their winning run.
On paper, the fourth-placed Asian continental side Saudi Arabia faced the ninth-placed EHF EURO 2018 Slovenia side knowing they would struggle to get anything from the match as they sought to get their first points of the 2019 IHF Men's Youth World Championship in Skopje.
The Saudis adapted their defence throughout the 60 minutes but never led as Janez Klemencic's Slovenian side had stated their intent early on, leading 7:1 by the 12th minute. 
The Asian side were behind by 12 just before the game entered the last 10 minutes and by this time, the Slovenians were already thinking about their next game. The Saudis proceeded to go on a 6:1 scoring run to make the final score more respectable, but the dominance of the Slovenians was never in doubt.
Enej Jovicic Slatinek and Tadej Kljun top-scored for Slovenia with seven goals each, while Haider Mohammed Al Hassan scored five for the Saudis.

Best Player of the Match: Enej Jovicic Slatinek (SLO)