France step towards last 16 with defeat of Egypt
07 Aug. 2019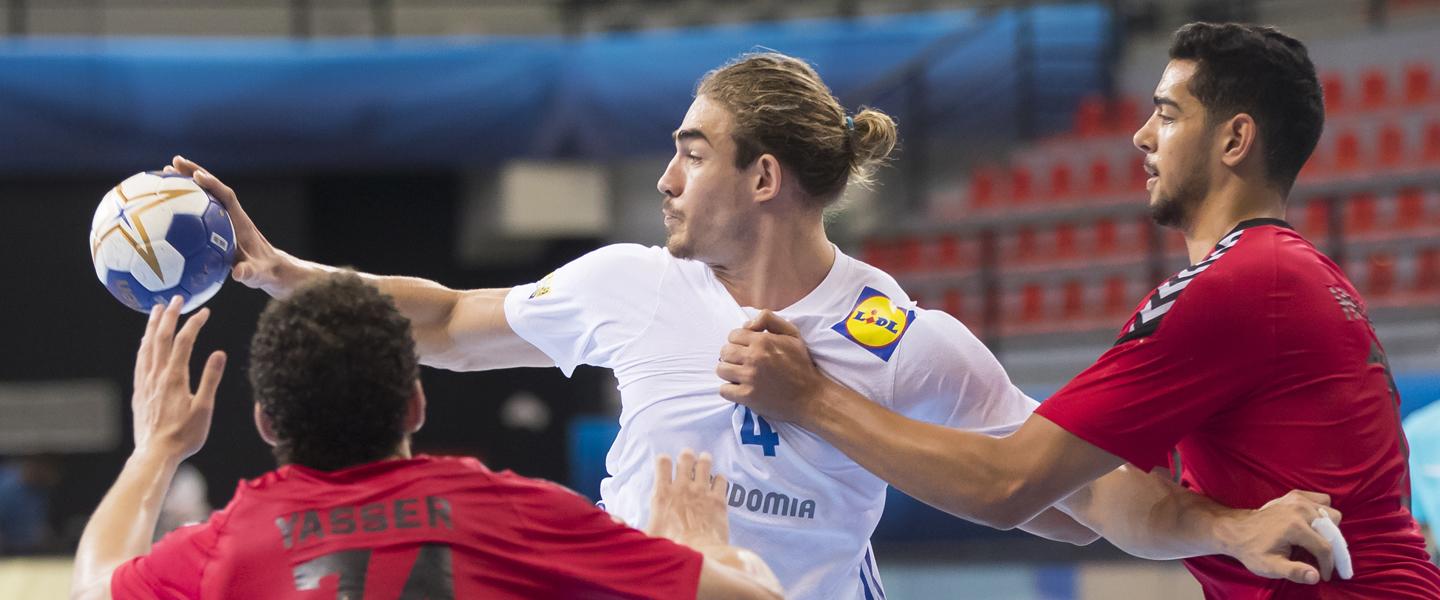 European side France had a tougher test today against African youth champions Egypt than they did against Canada yesterday but came away in the end with a comfortable victory to make it two wins from two in Preliminary Group B of the 2019 IHF Men's Youth World Championship in North Macedonia.
GROUP B
Egypt vs France 24:28 (12:14)
Jane Sandanski Arena
Eric Quintin's French side took another step towards an eighth-finals spot with their second win in two days with two halves of exactly the same score – 14:12.
The first half opened with a 4:1 run from France including three from Paris Saint-Germain's Sadou Ntanzi but Egypt came back with their own run (5:5 – 16th minute).
However, the eventual best player of the match, Drevy Paschal, put his mark on proceedings with the next six goals for France as his side powered into the last five minutes of the half 11:9 up.
Just before the break, both sides took time outs but with Paschal scoring six from six strikes, he had put his side in front as Youssef Ahmed Hassan and Hassan Walid Ahmed were both on thin ice with two two-minute suspensions clocked up already. Hassan would later receive a third two-minute suspension in the 52nd minute.
Egypt came out the break the better of the two teams and quickly made back the deficit, drawing level in the 34th minute (15:15) and it then became an even affair going into the last 20 minutes (17:17).
But thanks to their effective 5-1 defence, France ensured they gave their attackers the best opportunities to go ahead and score, which they did, and by 10 minutes later they were three up (22:19) and a player up to with Egypt's Abdelfattah Ali Medan receiving a two-minute suspension.
Magdy Abouelmagd's side came back again with Walid Ahmed scoring two in a 4:2 run (24:23 to France, 56th minute), but thanks to three in the last three minutes from Ntanzi plus a smash home from Mathieu Salou and a save from Charles Bolzinger, France confirmed their second victory and consigned Egypt to their first loss in Skopje.

"We have been preparing for this game for three weeks and knew how to make the difference," said Paschal to IHFtv after the match. "We are a new team, but we are very united and I think we can make it far here in Skopje."

Best Player of the Match: Drevy Paschal (FRA)