Spain open with decisive victory
06 Aug. 2019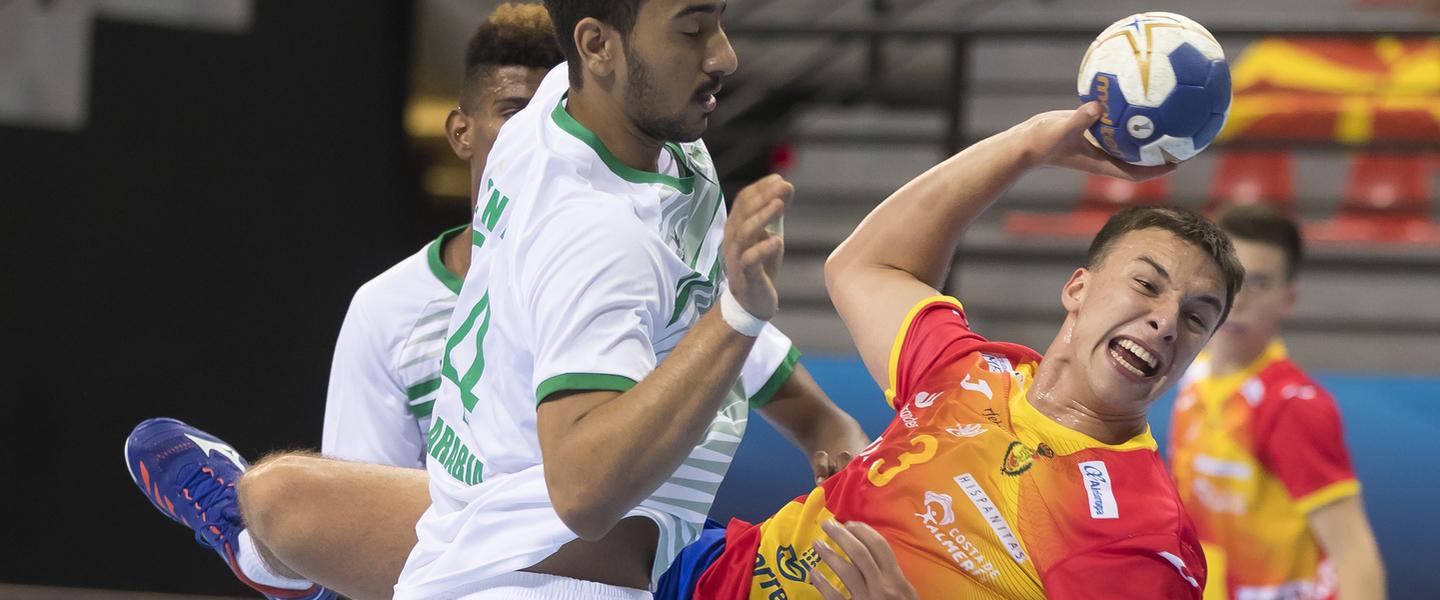 Spain started their Group A campaign at the 2019 IHF Men's Youth World Championship by following Croatia's example, taking a dominant win in their round one clash versus Saudi Arabia. With their victory, Spain joined Croatia on two points, while the Asian team stayed on zero alongside Norway, who were defeated by Croatia earlier in the day. 
GROUP A
Spain vs Saudi Arabia 36:21 (15:10) 
Spain scored five unanswered goals to start the match, making it clear immediately that Saudi Arabia were not in for an easy 60 minutes. After Saudi Arabia scored their first off a breakthrough from Mahmoud Hassan Albahar in the seventh, 5:1, it still took some time for them to come well into the game – but at half-time they had managed to reduce the clearer deficit that stood against them during the first 30 minutes. 
Spain reached an advantage as clear as 10 goals, at 13:3 in the 21st minute. It was therefore quite a remarkable comeback from Saudi Arabia, who recorded a 7:2 run through the last nine minutes of the half and drastically decreased the score line. The Asian team carried that momentum through into the second period, coming as close as three goals, 15:12, in the 33rd minute. 
However, the entry of goalkeeper Roberto Rodriguez Lario proved a nightmare for Saudi Arabia. The Spain keeper came on early in the second period, and went on to make seven saves at 39%. His saves paved the way for Spain to reopen a clearer gap, and the European team reclaimed their 10-goal lead at 24:14 in the 44th minute. 
This time, Saudi Arabia could not find the power to come back. In the final 10 minutes, Spain pulled away to an even greater advantage, and the matter was decided long before the buzzer.  
Player of the match: Alex Pascual Garcia, Spain