France

Coach: Olivier Krumbholz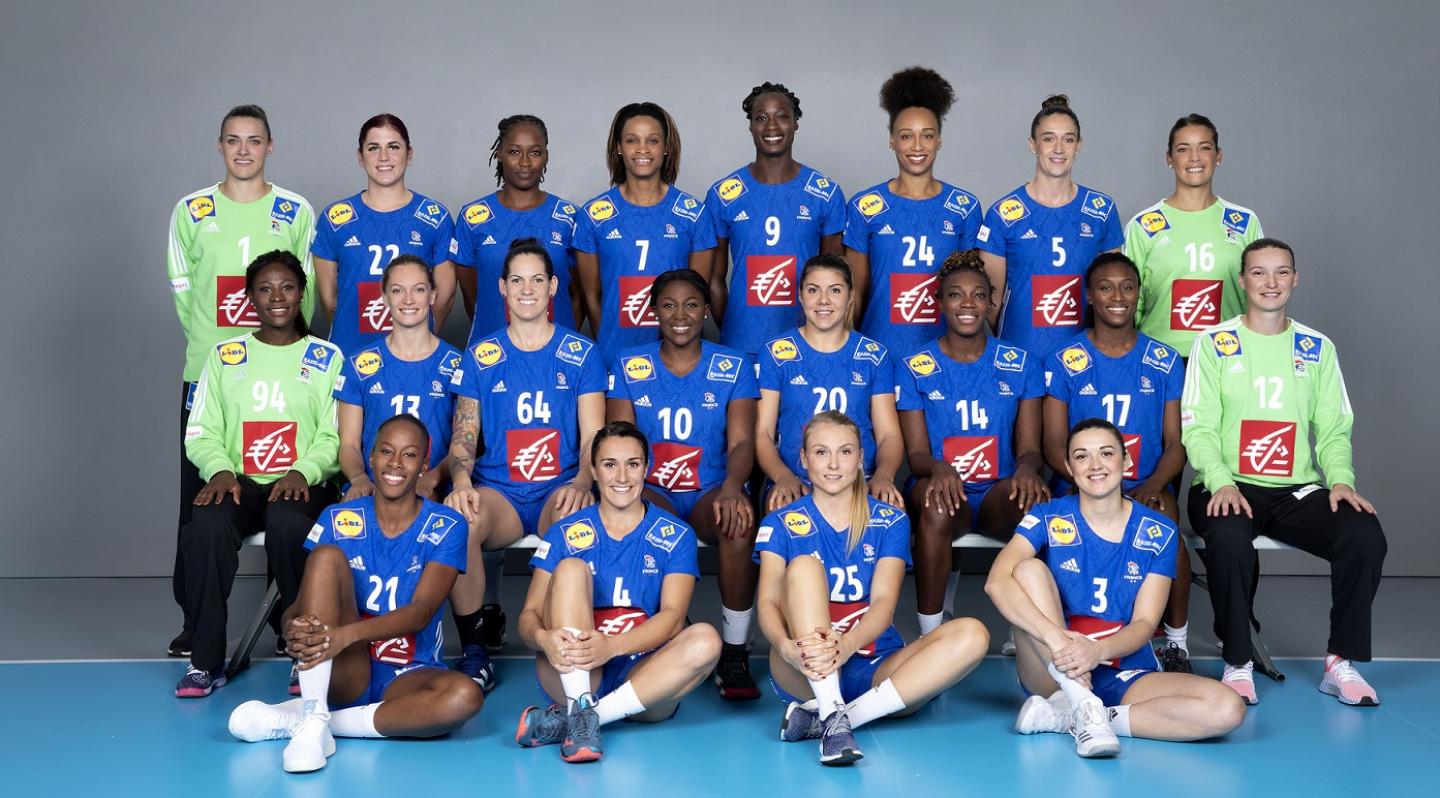 France
France
Team Players
Team Info
The current world and European champions France stand out amid the tough competition for the 24th IHF Women's World Championship trophy. As the holders of two of the most coveted major international titles, won in 2017 and 2018, as well as the silver medallists from the 2016 Olympic Games, France have enjoyed a spectacular few years. With no significant squad or coaching changes since the historic EHF EURO trophy was captured on home ground in Paris last December, the run shows no sign of slowing. 
France therefore travel to Kumamoto rightly confident, and their goal is simple: "To keep our title! It's so great to play a championship to try to keep a win from two years ago," says left wing Manon Houette, who is one among a host of France players not only in the top national team in women's handball, but also making regular appearances on court in the Champions League. 
The majority of the France national team play together for the 23-time domestic league champions Metz Handball, which became the first French club to reach the Women's EHF FINAL4 – the finals of the Champions League – earlier in 2019. That success reflects the golden era currently experienced in French women's handball, and the strength of the individuals who also wear the France national team jersey. 
France's depth is a clear strength for the team – when they claimed their second world title in Germany in 2017, ending a 14-year wait after their first in 2003, one notable statistic was the evenly shared playing time coach Olivier Krumbholz distributed amongst the squad. With every player contributing along what was a slightly up-and-down path to the trophy match, every player was ready to step in and contribute when the pressure was at its height, and this was undoubtedly a key factor as France dethroned Norway with a 23:21 result in the final. 
"It's been a while since we played together, and we know very well that it pays off in this kind of competition. And we are always happy to gather again and to play together. It's a group that lives well – the atmosphere is excellent, we have a real ability to live a month together and to love that. We work very well also thanks to all the staff around us, who bring us all the keys," says Houette. 
"The frame remains the same: we learned to win together, and it translates perfectly on the court. We obviously want to continue this journey together." 
At the 2017 World Championship, centre back Grace Zaadi and left wing and captain Siraba Dembele Pavlovic were named in the All-star Team. One year later, Amandine Leynaud was selected as the All-star Team goalkeeper at the EURO. All three will play a key role for France, but the shared responsibility in the team means the quality in performance is hardly effected by which players stand on the court. 
At Japan 2019, France will begin their campaign in Group B, starting against Republic of Korea, followed by clashes versus Brazil, Australia, Germany and Denmark. 
"We have a typical group of the first phases of a World Championship. We are facing countries from all continents that will present plays that are extremely different from each other, so we will have to work a lot, to be very rigorous on the adversaries' playing systems," says Houette. 
"The German and Danish are very physical with a fairly classic play, and then we will attack Korea, Brazil and Australia, who will offer us more original playing systems. We will have to have a great ability to adapt to all styles we will encounter, with very different defences and physical qualities in attack. We will really be able to test ourselves in this group." 
France's preparation for the World Championship included the Japan Cup 2019 in Tokyo immediately prior to travel to Kumamoto, where they faced Brazil, Japan and Slovenia, winning all of their matches. During the year, they played the Golden League as well as the first rounds of qualification for the Women's EHF EURO 2020, defeating Turkey and Iceland. 

Key players: Amandine Leynaud (goalkeeper), Grace Zaadi (centre back), Siraba Dembele Pavlovic (left wing) 
Qualification for Japan 2019: 2017 world champions
History in tournament: 1957-1982: DNP, 1986: 15th, 1990: 14th, 1993-1995: DNQ, 1997: 10th, 1999: 2nd, 2001: 5th, 2003: 1st, 2005: 12th, 2007: 5th, 2009: 2nd, 2011: 2nd, 2013: 6th, 2015: 7th, 2017: 1st 
Group at Japan 2019: Group B (France, Denmark, Germany, Republic of Korea, Brazil, Australia)