Tournament 3: It's complicated, maybe
21 Mar. 2021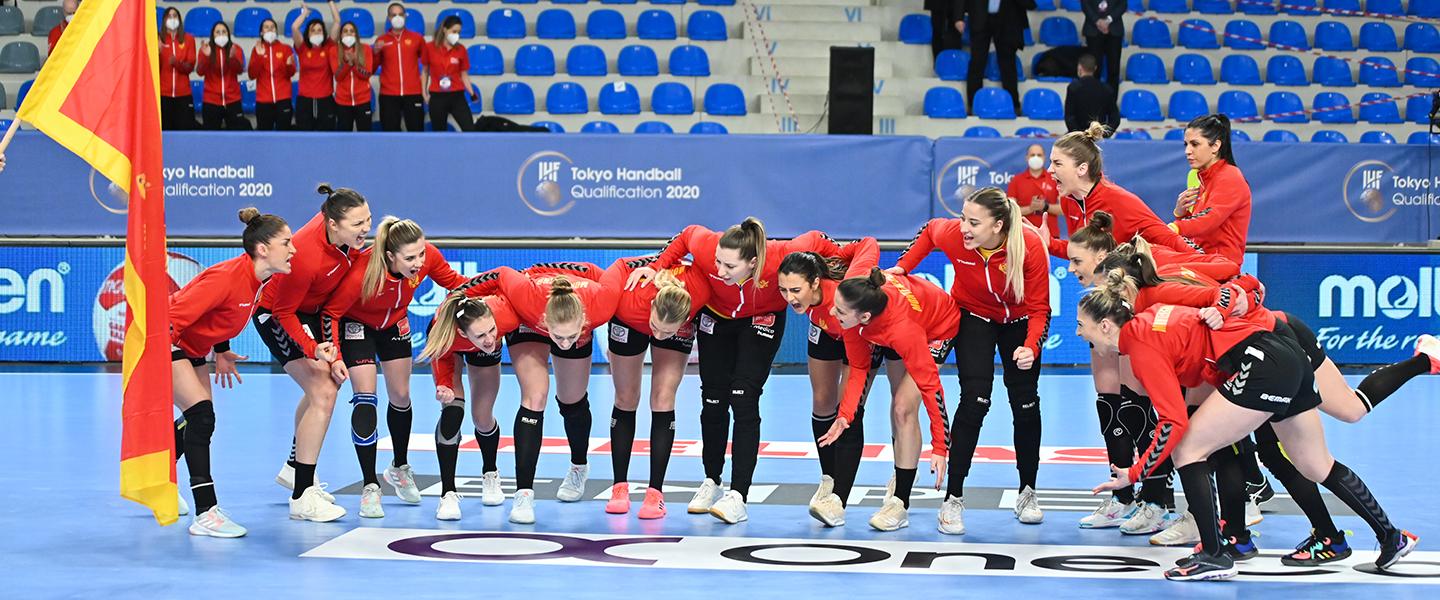 History could be made in Podgorica, Montenegro this evening should the final game of the Tokyo Handball Qualification 2020 – Women's Tournament 3 between Romania and Montenegro end in a 29:24 victory for the Romanians.
That result would mean they would go through to the Olympic Games, while lots would be drawn between Norway and Montenegro for the second and final spot through to Japan from the group.
Judging on the two previous games so far, a clear Romania win is unlikely but it could happen for the first-time since the Olympic Qualification Tournaments were introduced in 2008.
Montenegro only need ensure they not lose as one point will be enough to see them (and Norway) through. Other scenarios include Montenegro not qualifying (28:23 win for Romania) and Norway not qualifying (30:25, or higher).
Montenegro vs Romania 16:00 CET
Adrian Vasile lost his first game in charge yesterday, but the spirit shown by his Romania side against the European champions Norway in a 24:29 loss pleased the new coach as he prepares his team to face host nation Montenegro this afternoon at the Verde Complex in Montenegro capital Podgorica.
"We had some good moments and some bad moments, but the players did everything they could," said Vasile after the match last night.
"[Montenegro] will be a game that will decide everything, but since we came here, we were going to play both games as like they were the last games we ever played. We know Montenegro's weaknesses, we know what we can do to make them suffer a bit, so hopefully we will do that and qualify."
Vasile definitely knows about those weaknesses – the 38-year-old coach was previously assistant to Per Johansson with Montenegro before the duo left just before the Women's EHF EURO 2020 last December. Vasile was subsequently installed in his current role only on 19 January this year, a role which he described as the "greatest honour of my life".
Since their introduction back in 2008, Romania have been involved in all editions of the Olympic Qualification Tournaments, qualifying in 2008 and 2016 but missing out in 2012 – a tournament where they lost 23:34 against Montenegro, who would go on to win an historic Olympic silver. Montenegro were also present as Romania's opponents in the Rio 2016 qualification tournament, where the two sides drew. 
The two teams would meet again in the group stage in South America as Romania beat the Montenegrins 25:21 but eventually missed out on a quarter-final spot. Most recently, the two teams met at the 2019 IHF Women's World Championship in Japan, where Montenegro won 27:26.
"Nothing is impossible, we believe in our chance," said Romania goalkeeper Denisa Dedu after the Norway loss. "It will be tough, a very difficult game, but we must do everything we can to win. We will go to sleep with a win against Montenegro in our minds."
Kim Rasmussen's Montenegro side wildly celebrated their 28:23 victory over Norway on Friday night on court after the match, but a midnight curfew for his players was enforced as the coach urged his players that only half the job was done.
"We will do our best to win the game but I will keep my players' feet on the ground," he told ihf.info after the Norway victory. "If we begin to celebrate too early [well] things can happen in this sport of handball and we need to make sure we are focussed on what we need to do.
"We know what the team is capable of, we have something special," he added. "Now we have both a 5-1 and 6-0 defence at a high international level and it's perfect to have that combination. Against Norway it was 5-1, we will see against Romania but it is good to have both options."
Photo: Luka Novovic/RSCG