Tournament 2: Russia and Hungary play for top spot
21 Mar. 2021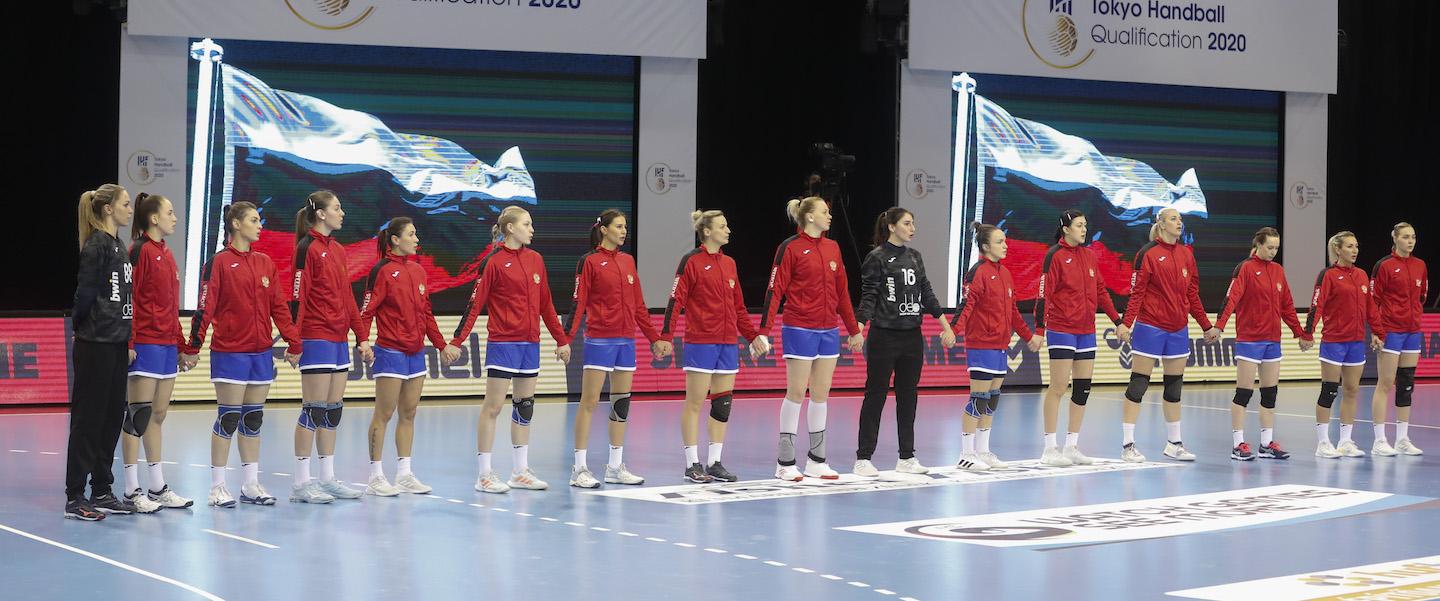 With four points after two games in the Tokyo Handball Qualification 2020 – Women's Tournament 2 in Győr, Hungary and Russia have already reached their goal, sealing Olympic berths.
In the last game on Sunday, they will play for the top position in the group, while Serbia and Kazakhstan, who lost the chance to go to Tokyo, both hope to earn a consolation win. 
Serbia vs Kazakhstan 17:30 CET
The tournament in Győr turned into a big disappointment for Serbia, who once again missed a chance to qualify for the Olympics.
After losing to Russia in the opening game, they went on to suffer a defeat against Hungary on Saturday, which put an end to their hopes.
"We really wanted to be in Tokyo, but we did not play well. On Sunday, we will have another game, and we would like to end this tournament with a win. We need to find answers to our problems as soon as possible," said Serbia's captain Katarina Krpez-Slezak.
However, it will not be so easy for her team to beat Kazakhstan. The Asian side learned their lesson from the devastating loss against Hungary and played much better against Russia, creating a lot of problems for the reigning Olympic champions.
With their morale and confidence boosted, Kazakhstan hope to end the tournament on a high. 
"In my opinion, we can play even better against Serbia. We take this match as a final," said their right back Kristina Stepanova. 
Hungary vs Russia 20:30 CET
Both teams have already booked their tickets to Tokyo and boast a perfect record after two matches, but their emotions after the Saturday games were quite different. 
Hungary were clearly inspired by the victory in a crucial match against Serbia, which allowed them to return to the Olympics after a 13-year absence.
"Since I got my first invitation to the national team, I fought for the Olympics," said the 30-year-old left back Sandra Szollosi-Zacsik, who scored seven goals on Saturday.
"There is yet one game tomorrow, and of course the match against Russia is also important, but we don't want anyone to get injured."
Russia also claimed their second win, 33:26 against Kazakhstan, but it left a bitter aftertaste as the reigning Olympic champions struggled for much of the game.
"I hope that we will play much better against Hungary, because against Kazakhstan, we played below our level," said Russia's coach Alexey Alekseev.
However, his team reached their goal, and even if there is little difference between the first and second places, Russia will try to beat Hungary.
"Two happy teams will face each other. I think it will be a good chance to show our qualities before the Olympics," said right wing Olga Fomina, who stood out with her ten goals against Kazakhstan.
Hungary and Russia last met in an exhibition game before the 2019 World Championship, and Russia won 29:25.
Photo: HHF/Anikó Kovács