Montenegro: Looking back to look forward
19 Mar. 2021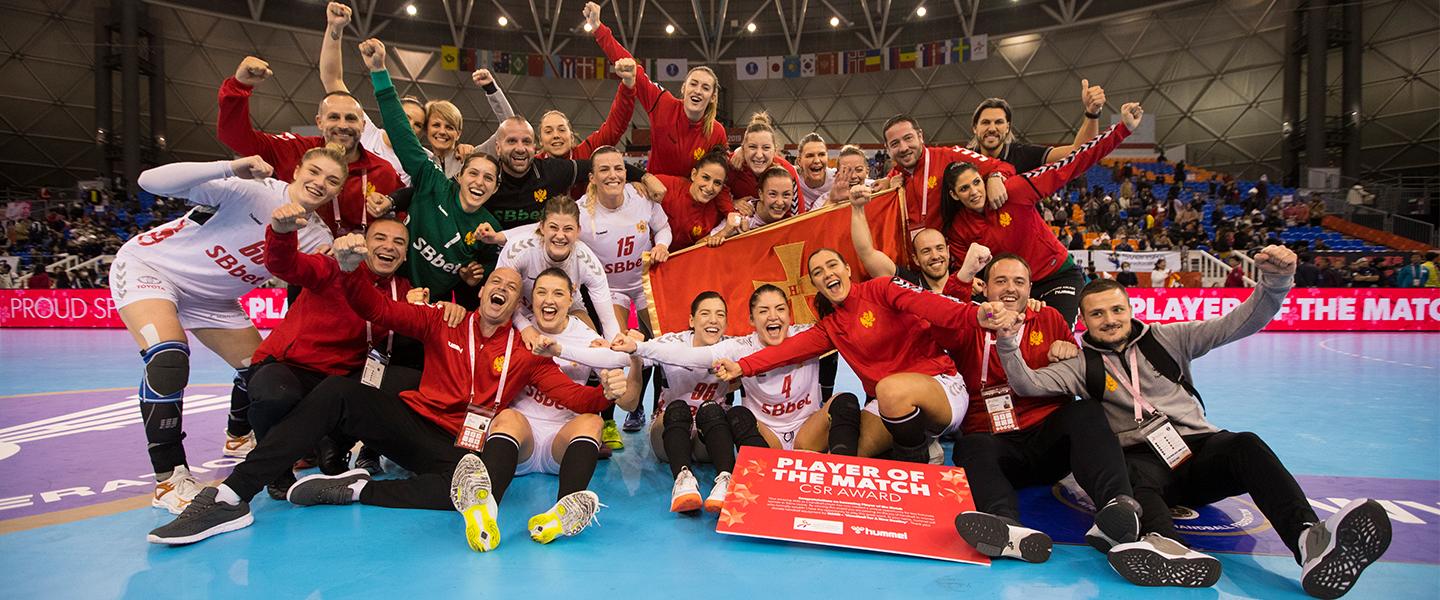 2012 was the most memorable year in Montenegrin handball history without doubt. Buducnost won the Women's EHF Champions League, taking a two-leg victory over Gyor on away goals after an aggregate 54:54 draw, with the second match played at the legendary Moraca sports hall in Podgorica in May. 
Months later, in August, Montenegro took silver in the women's handball competition at the London 2012 Olympic Games, and then in December, they went one better in the European Championship in Serbia, taking gold.
"Well of course, that year will always be somewhere [in my mind], it was a really crazy year," says Montenegro and Buducnost's Majda Mehmedovic who was involved in all three memorable occasions to ihf.info. "It's hidden in the brain but it's good to have this feeling as it's pushing you to improve and to work more and more because every one of us wants to have this success again.
"I would like to repeat it one day, but I also know that for this [success], you need many years and many time with the same girls to train, to practice. After that year we changed the generation and the new girls came, and every year new girls came and because of that we need time."
The left wing is relaxed and full of smiles as usual, talking at her team hotel at the Verde Complex in Podgorica, Montenegro, ahead of their opening clash against Norway at the Tokyo Handball Qualification 2020 – Women's Tournament 3.
Mehmedovic is one of three remaining players from that time still with the national team, alongside captain Jovanka Radicevic and now assistant manager, Bojana Popovic and all three are all together at club level too, with Buducnost, who secured a quarter-final place in this years' Women's Champions League this past weekend – a good sign for the following few days of Tokyo 2020 qualification action.
While looking back to success just under 10 years ago, Mehmedovic, like Popovic and Radicevic, is keen to move forward and keep making new history, with possible qualification to Tokyo 2020 this weekend – their third Olympic Games in a row – and new players creating new memories.
"In a nice way we are trying to help them, to tell them the stories and explain what we achieved," said Mehmedovic about the younger generation coming through.
"[We try] to teach them on court, off court, how it was, how it looks and everything else, but also they need to feel it by themselves. I think we in Montenegro already have this fighting spirit in our blood so this we don't need to teach them, but the rest, like showing them a bit the way how to go there, I think that they're lucky to have us.
"I hope that one day we will win something together and then they will know what we were talking [about] and then they can show that to the others."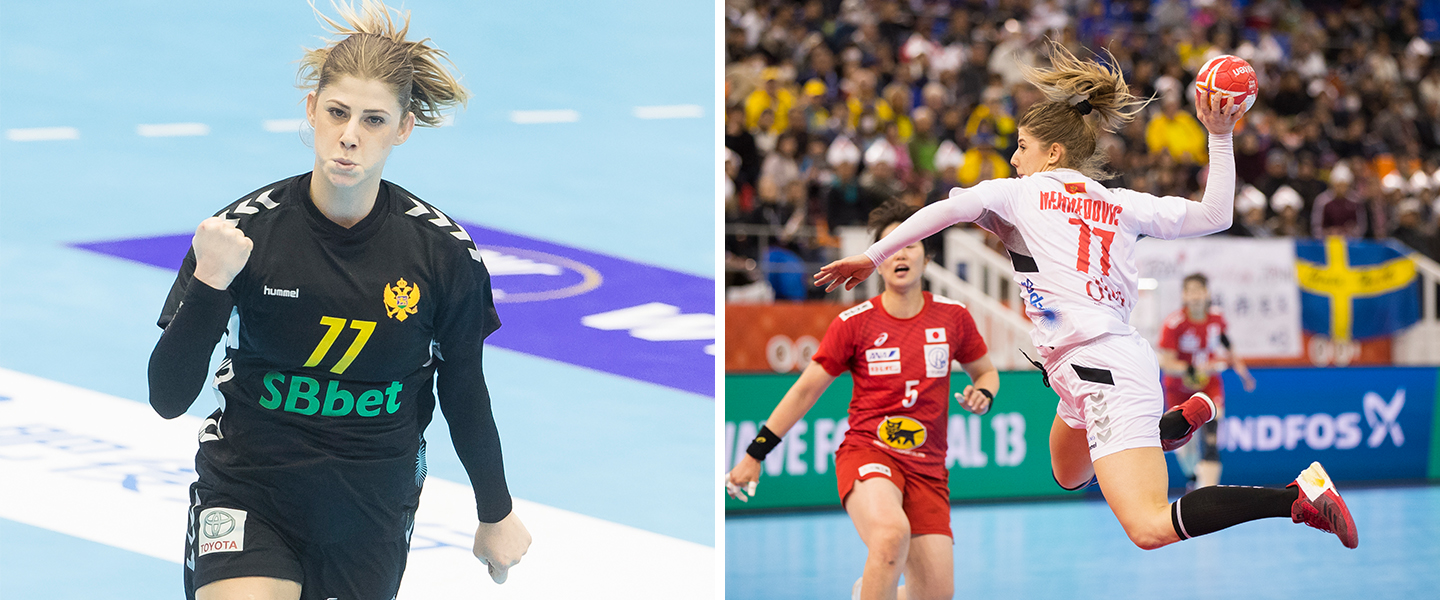 One such player is 20-year-old goalkeeper Anastasija Babovic, who was called up for the 2020 European Championship squad and made her senior competitive debut in Denmark last December.
And, as if to emphasise her age, she recounts to ihf.info how, when she was 11, she travelled to Podgorica Airport to cheer the Montenegrin women on their arrival home with their silver medals.
"I was there to wave at them and to feel the dream when they won the first-ever Olympic medal for Montenegro," said Babovic to ihf.info with a big smile on her face. "At that moment I was like 'please God I need to do that', I want one day that some young kids wait for me at the airport to come with an Olympic Games medal.
"I cried all the time," added the Buducnost player, who is currently on loan to Hungarian club DKKA Dunaujvaros KA, about when she watched the team at London 2012 on television. "That energy the girls had on court was unbelievable. No one could have expected what they saw. It's the [Montenegrin] heart; we play 100% all of the time, we are like a team 24 hours [a day] we do everything together, and we show that on the court. 
"Maybe a lot of teams are better than us in tactics, in the players they have better things, but the heart and mentality – no-one has."
They will need to show their very best against Norway and Romania to grab one of those two Olympic tickets available this weekend, but the host nation will be without their famous fans, due to the current COVID-19 situation requiring games to be played behind closed doors, something which Popovic is well aware of, with her team having one rest day in between their match against Norway (Friday 19) and Romania (Sunday 21).
"It is a special time due to COVID-19," she said. "Without the public there is not this 'feeling' that we are fighting for the Olympic Games but the energy will come by the game and we will be on that level.
"Everybody knows that Norway is a really good team who are just coming and winning everything, but, of course, we see our chances in this game and we will fight for every ball. Both games we will play normal to win, we don't want to save something for the last game, but the rest day means we can get a little bit more energy for the last game."
Popovic admits she talks about her career away from court to her players but is clear anything she uses in her coaching role has to be relevant for the match in hand.
"Before some important games I like to talk about some experiences; how we felt in this moment, in the same situation so they can get a little bit closer what this means so they can find themselves in the same story and be ready – it means they're 'there'.
"But I'm honest, I say what I think and I'm direct. If I'm angry, I'm angry. If I'm happy, I'm happy. If I want to kiss, I will kiss. If I want to kill, I will kill, the players like this.  With me it's just open speech and I work like this."
Despite the look into the future, Montenegro can take solace in the statistic that they have never lost a match in both of their Olympic Qualification Tournaments, a total of six undefeated. 
Their first Olympic qualification experience, in Lyon, France, in 2012, was, according to Popovic, key to them winning a medal in Great Britain later on.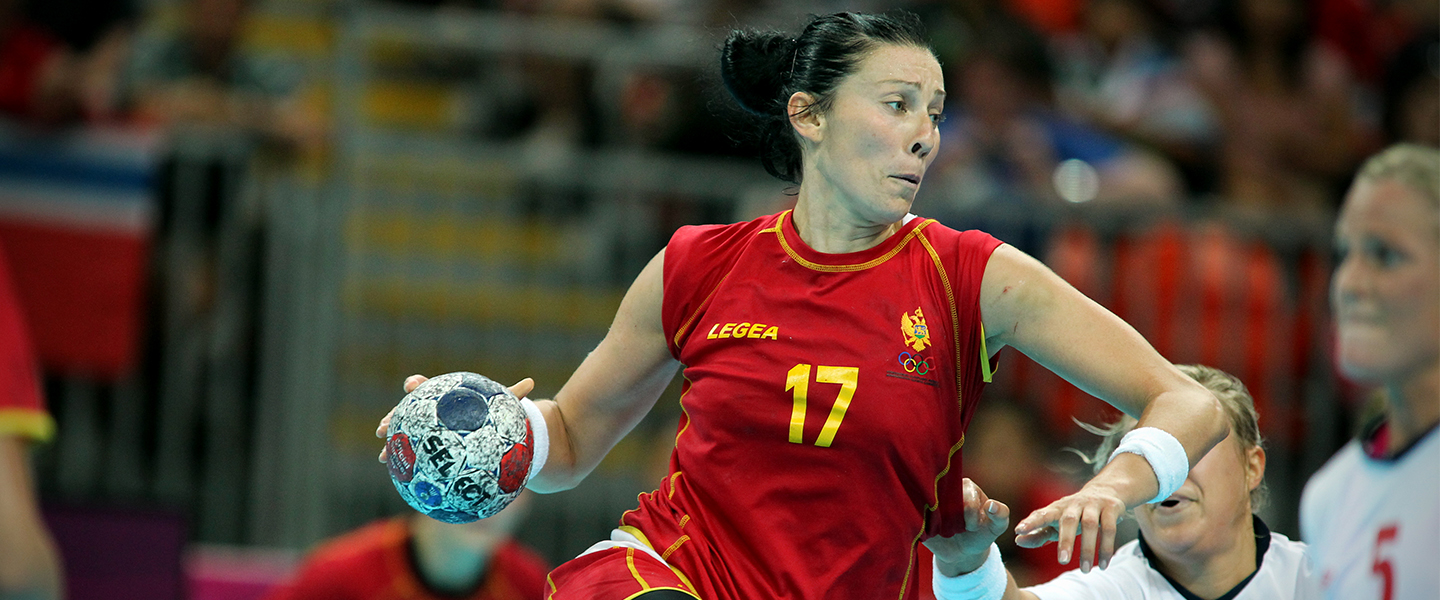 "We won the first game (against Japan) and the most important game was the second game against Romania and when we won this (34:23) the job was done. As we didn't need to use any energy against France in the last game, the experienced players got a free day and the young players got the chance to be part of the qualification. 
"They beat France and saw that they could all give something, and that we could use them in the future," she added. "France had dominated their group in London, but when we played them in the quarter-final, we could see they were a little bit afraid because of that game in Lyon. This tournament in Lyon was one of the best things to happen to me because it was my dream to go to the Olympic Games."
Popovic ended her career after London 2012 but came out of retirement for the Rio 2016 Olympic Games after Mehmedovic – who had missed the 2012 qualification tournament due to a throat operation – and her teammates qualified through from Denmark, but the side would ultimately finish in 11th spot.
"My feeling was almost the same [as London 2012]," said Popovic about returning to the Olympic Games. "I was so happy because I could be part of the Olympic Games again, but in the end as a team we didn't do a good enough job. When I look at it now, I think we were a little bit hungrier in 2012."
That hunger is evidently on show in Podgorica, with Montenegro, Romania and Norway providing some of the very best players in recent years, something which Mehmedovic will hope can propel her side to perform at their very best and take their third Olympic qualification in a row.
"It's always a nice feeling to play and fight against the best as they take the best from you also," she said about the opening clash with Norway. "We're going to fight and try to make their lives a bit harder on the court but they know we are a fighting team, that we have a good defence, one of the best. 
"It's hard to play without fans, weird for the players and it's really hard to win this battle in the head when you are playing in your country. However, in the end, the most important thing is that you are mentally ready, you are physically ready and that your heart will burn on the court. 
"When you put on this national team jersey, you know you are preparing for something big and it's like tomorrow does not exist, so you play like that. You always have some extra energy to go to the Olympic Games because you know how it is there. You know that many players – not just handball players, but in every sport – have never even been to an Olympic Games, so it is a privilege. 
"It's really great to be in a qualification tournament where you have the chance to fight for your country to go on Olympic Games and I don't see any difference from 2012 to 2016 to now. For me it's the same and it's the same wish."