21 saves from Harbort lead UQ to seventh place
04 Aug. 2019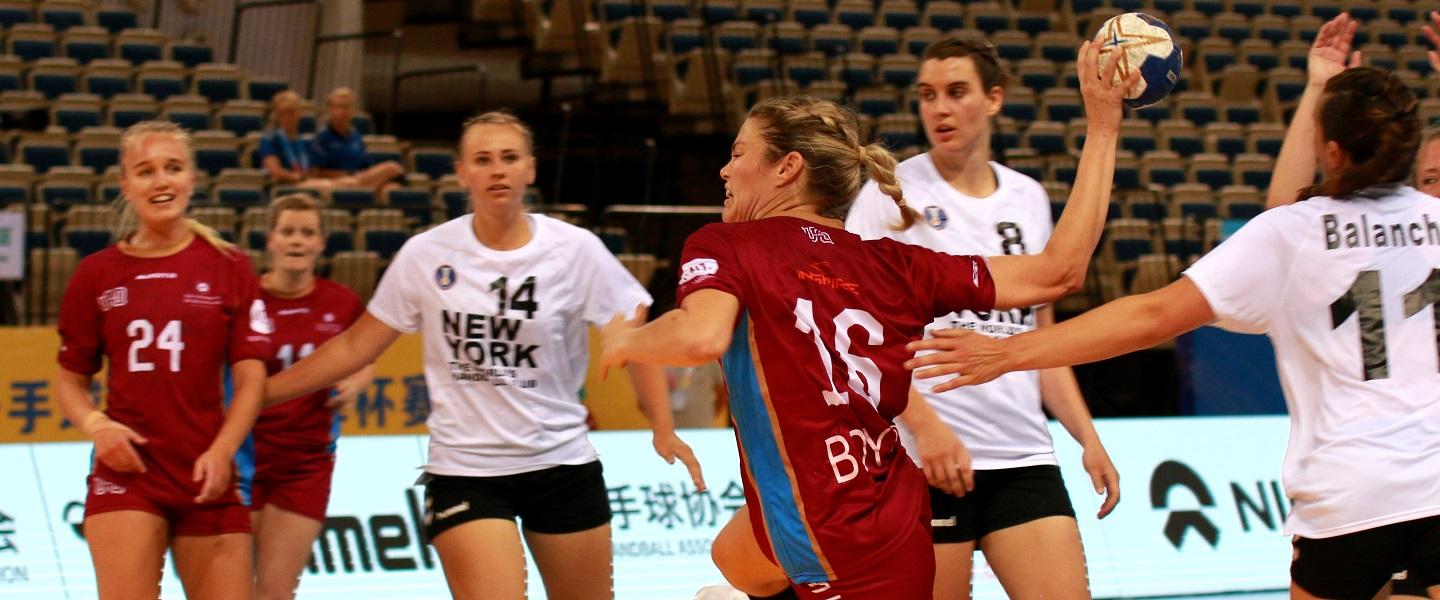 University of Queensland opened the final day of competition at the 1st IHF Women's Super Globe by collecting their first win, versus New York City Team Handball Club – and with that, secured seventh place on the standings. A save on the first attack from goalkeeper Jemima Harbort led UQ to take the lead early, and they held control throughout the match. 
7/8 PLACEMENT MATCH
New York City Team Handball Club (USA) vs University of Queensland (AUS) 17:19 (7:10)
UQ keeper Jemima Harbort was a key factor in the Australian side's performance, as she saved 13 shots in the first half alone, and went on to a final tally of 21 at 55%. Harbort had started the match as the top goalkeeper in the competition in terms of number of saves made, and after the final clash, her overall figure reached 42. 
The combination of Harbort's saves and NYC's defence meant that scoring progressed slowly, and after 15 minutes, the board showed a 4:3 edge for UQ. However, in the second quarter of the half, UQ pulled ahead to an advantage as clear as four goals, at 9:5, before settling on a three-goal lead in time for the break. 
NYC started the second half marking out UQ back Madeleine Mcafee, but soon dropped back to 6-0 as the Australian side nonetheless increased their advantage. Although NYC worked hard to find ways to break through UQ's defence, they often lost the ball or were stopped by blocks or Harbort's saves. As the clock passed 45 minutes, UQ were still well in control at 15:10, and at the 50-minute mark they had increased the score line to seven, 18:11. 
However, a time-out from NYC in the 53rd minute, 18:11, proved a sudden turning point. After fighting and failing to close the gap throughout the match, NYC found the way to do so and came within four goals, 14:18, prompting a time-out from UQ coach Caleb Gahan. But the momentum was suddenly with NYC, and they continued to come back – in the 57th minute, Signe Fangel Michaelson reduced the deficit to just two, 16:18, off a fast break. 
In the tense final minutes, it was two saves from Harbort and a goal from Ane Skjaeret that won UQ the game, as they reopened the three-goal distance with just over a minute remaining. 
Players of the match: 
NYC: Elisabeth Ouus Sorensen
UQ: Jemima Harbort