Kaysar Club defeat Jiangsu to secure fifth place
04 Aug. 2019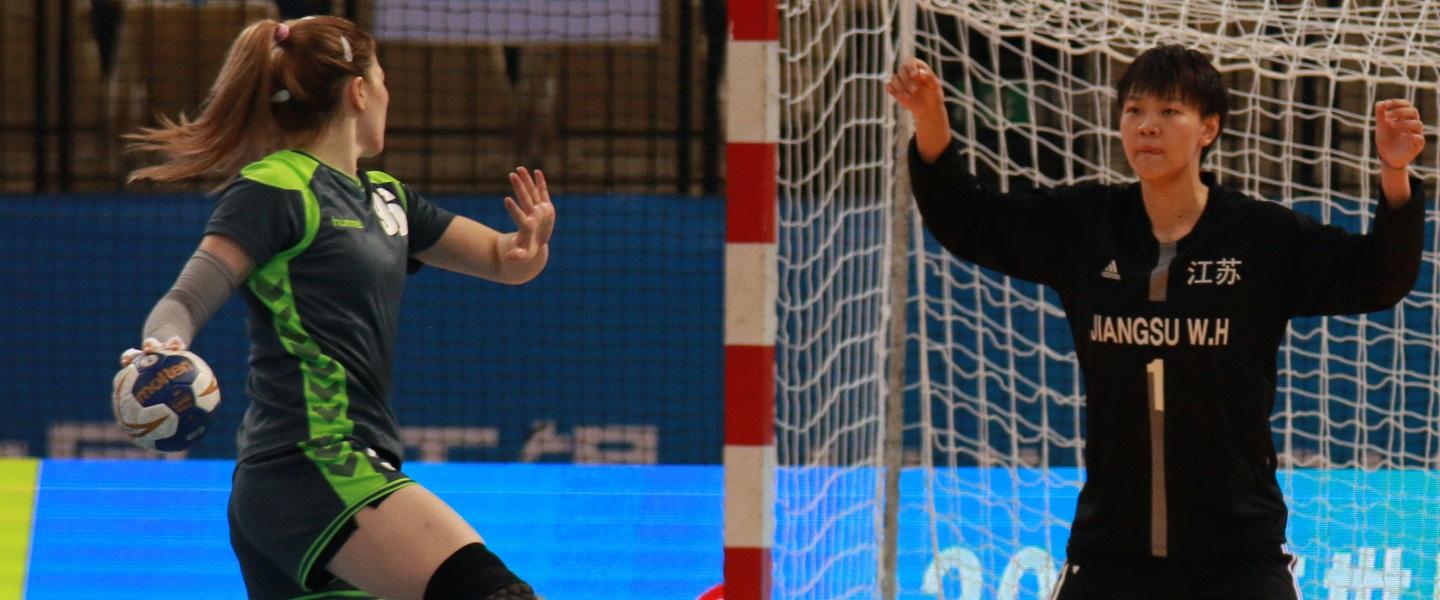 Fifth place at the 1st IHF Women's Super Globe was decided with a close match between Kaysar Club and Jiangsu Team, with the Kazakhstani team coming out on top thanks to a five-goal victory. Jiangsu therefore rank sixth ahead of University of Queensland in seventh and New York City Team Handball Club in eighth. 
5/6 PLACEMENT MATCH
Kaysar Club (KAZ) vs Jiangsu Team (CHN) 35:30 (18:15)
Based on their strong performance in the opening matches, Kaysar Club seemed to be the favourites ahead of the 5/6 play-off. However, with their goalkeepers below their best and Jiangsu highly motivated in front of their home crowd, the Kazakhstani team faced more of a challenge than expected. 
Kaysar's Zhannat Aitenova started in goal and was replaced by Tatyana Davydova after making no saves off five shots faced, but she also had little luck and soon left the court for Aitenova to return. At the other end of the court, Jiangsu's Chenxi Song also took time to settle in – and the result was a high-scoring game. 
As Aitenova's form improved, her team were able to pull ahead and create a three-goal cushion for half-time. However, the game was very close prior to that. At the 15-minute mark, Kaysar had a one-goal edge at 10:9. At that point they relied on only four scorers, with half of their goals from Marina Pikalova, who went on to tally 10 at the final whistle. 
Jiangsu temporarily claimed the upper hand, in the 19th minute, 11:12, but that was the last time they held the advantage. Through the last 10 minutes of the first half, Kaysar pulled in front and from there they did not look back, though Jiangsu managed to close the gap to one more than once in the second period. 
The latest opportunity for Jiangsu to equalise was in the final 10 minutes, after Dan Wang took the score to 27:26 in the 50th – but then Kaysar reopened the distance. Nothing was decided until the final minutes however, as Jiangsu were within four goals, 34:30, with just over three minutes left. It was Dana Abilda who secured the victory with the final strike of the game and her seventh in total. 
Player of the match: 
Kaysar Club: Marina Pikalova
Jiangsu Team: Yang Feng