The art of the assist
14 Dec. 2021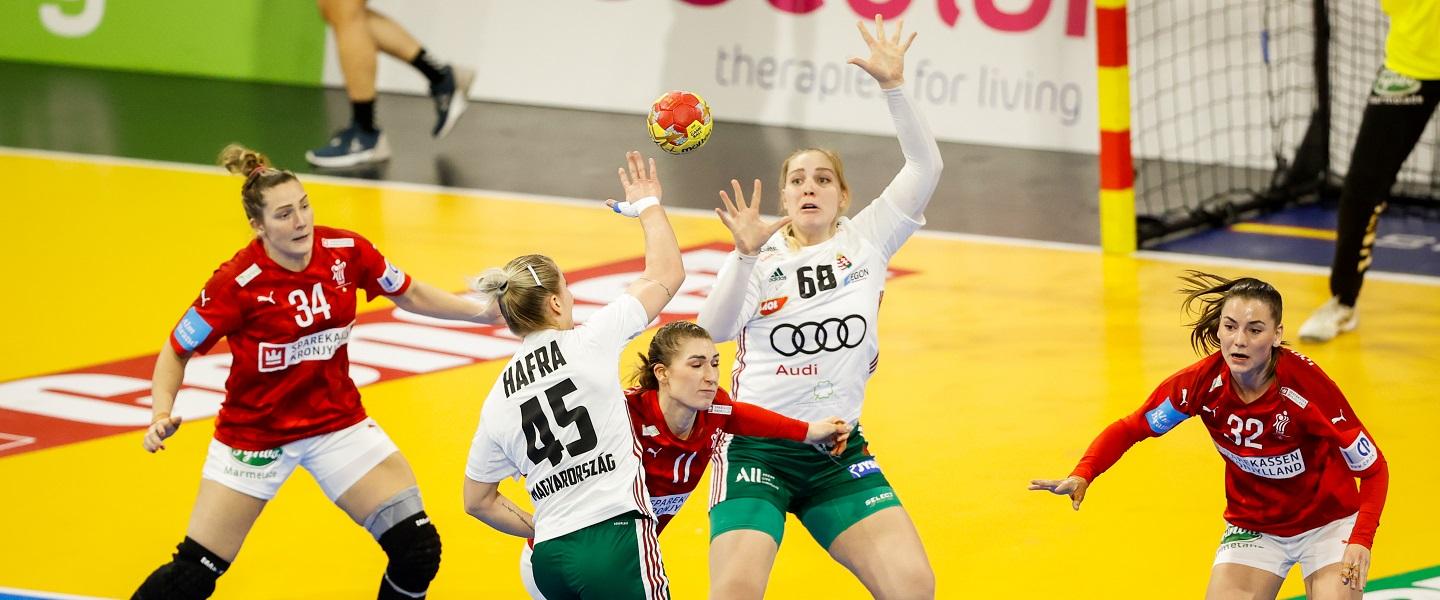 Sharpshooters can put a ball in the net by throwing it with speeds higher than 100 km/h. And it makes for spectacular goals, seeing talented goalkeepers who can easily dominate opponents so powerless in front of those majestic shots.
An in-flight goal, the so-called kempa, is just as popular as those bullet shots hit by powerful backs. But what about a goal scored from only six metres by a line player who received a pass so creative that it simply put all defenders on the wrong foot? Or how does a handball fan feel when a no-look pass simply raises the noise in the arena by dozens of decibels?
Yes, passing is an art, one that has been really mastered by several top players, both in men's and women's handball. And with a strong focus on improving the pace of the sport, the players needed to adapt. Now, the powerhouses move the ball easily and always find the right angles to put their players into the best position to score.
Because, in its essence, handball is not about a player, despite stars constantly winning games by themselves when they are 'in the zone' and become unstoppable. No, handball is still a team sport, with seven players on the court and nine others on the bench, ready to devise different plans to win the game.
Powerhouses have understood that and in the last years, collective play has become paramount to their style. The improvement in the amount of assisted goals at the 25th IHF Women's World Championship compared to the previous tournament is unprecedented. In fact, at Spain 2021, 3,710 of the 5,255 goals scored until now were assisted, or 70.5%. Compared to 49.7% at Japan 2019, 46.5% at Germany 2017 or 53.5% at Denmark 2015, the rise is gigantic.
For centre backs, assists are their bread and butter, many of them being tasked with dishing assists, rather than scoring goals. Of course, having a powerful shot can help unlock the defence, as opponents are also paying attention to stopping them. Therefore, a lane to the line player opens, and a one-on-one situation with the goalkeeper might arise.
"Everything comes to me naturally. I am always thinking about making the right pass and create some chances for my teammates. I think it is 50% creativity, or the talent which you are naturally born with, and 50% is hard work, being on the same page with your teammates, creating the right chemistry, the proper balance and that understanding that is so difficult to comprehend," said Cristina Laslo, Romania's centre back, who seventh in the assists chart at Spain 2021, with 34 decisive passes to her teammates.
"With Crina Pintea, our line player, it feels amazing to play. We developed this sort of mutual understanding, therefore when the defenders come to block me, they usually drop down the double coverage on her. And it always brings a scenario when I can pass the ball to her," added Laslo.
Laslo is the type of centre back who does not have a powerful shot, but can score easily via breakthroughs or even from 9 metres, knowing how to deliver a cheeky shot. In fact, Romania's centre back has the same number of goals at Spain 2021 as assists, 34. 
But other centre backs are solely relying on creating shots for their teammates with their dazzling speed and dribbles. It is the case of Norway's Stine Bredal Oftedal, who has had a quiet campaign at Spain 2021 with only 22 assists in five games but is generally regarded as the top playmaker in the game right now due to her creativity and unpredictability.
Yet, finding the perfect balance is difficult and every team uses the playmaker more suited to its style. The top scoring team at Spain 2021 after six games, the Netherlands, who had 270 goals, or a whopping average of 45 goals per game, relied on 22-year-old centre back Larissa Nusser, who played at her second edition of the IHF Women's World Championship.
Nusser deferred shooting from way back to the top scorer at Japan 2019, Lois Abbingh, but when she really did try to shoot, she converted 80% of her tries, scoring 16 goals in the competition. However, her passes were nothing short of superb, netting 45 assists at Spain 2021, or an average of 7.5 assists per game, just behind Austria's Patricia Kovacs, who leads the standings with 46 assists.
"We are playing a fast-paced game, with a lot of speed in the attack, therefore there are a lot of passes which can translate, eventually, into assists. I cannot say I am happier when I pass or when I score, because it is quite the same for me. A goal is a goal and it brings our team closer to the win," said Nusser, before her team's 34:37 defeat against Norway that saw the reigning champions crashing out of the competition.
 
The Netherlands had by far the largest number of assists in the competition after six games, 226, with 83.7% of their goals being assisted by a teammate. By comparison, Norway have only 74.3% assisted goals, while France have 73.1%.
But for some players, dishing assists is not necessarily an art. It is a calling. Ditto for Montenegro's Itana Grbic, who contributed to 39 goals, an average of 6.5 assists per game, which propelled her to fifth place in the assists chart.
Grbic, 25, started handball as a centre back, but was converted to left wing by Maja Savic, a former wing, who was also the Montenegro women's junior national team.
She played for Vardar, CSM Bucuresti and Buducnost on the left wing, but was always dreaming about being slotted on her preferred position in the centre of the back line.
"When I first started handball, my idol was Croatia's Ivano Balic, so I really wanted to be like him one day. But after I got moved to left wing, I was, I think, the best left wing in the world at the junior level. Vardar called me and that is how it all started for me.
"But a few years later, I felt that this is not the position I wanted to play throughout my career and to ask myself, what if. I moved from CSM Bucuresti to Buducnost to play as a centre back and everything fell in the right place. Milena Raicevic was pregnant, unfortunately Andrea Lekic got injured and our coach, Bojana Popovic, who is also Buducnost's coach, gave me the chance to play in this position," said Grbic to ihf.info.
Being somewhat isolated on the left wing was simply not enough for Grbic, who also relies heavily on her creativity and speed. And, from her point of view, having the ball in her hands is paramount.
"I just try to enjoy it, it is like when you give a toy to a kid. Of course, sometimes defences do a really good job against me, but I'm just trying really to enjoy because it's how I watch handball, this is my hobby, and I'm really blessed and thankful that I can play and enjoy it," concluded Grbic.
Ask any playmaker in the world if they enjoy taking command and become a quarterback of sorts, and they would say they relish the challenge. Irrespective of the pace, the style deployed by the attack or whatever tactics the coaches embrace, the playmaker will always be crucial to the game of handball.
Spain 2021 has proved that one does not have to be a sharpshooter or a strongly built back player to be successful. As the pace becomes faster and faster, creative players are required even more to break the pace.
If it is with a goal or with an assist, it is still to be decided. However, the assist and its art appear to be more and more important. Because with these type of players, who can easily change the outcome of the game and have fans on their feet, a show is guaranteed.