Brazil confirmed as first stop on 2023 IHF Beach Handball Global Tour
23 Mar. 2023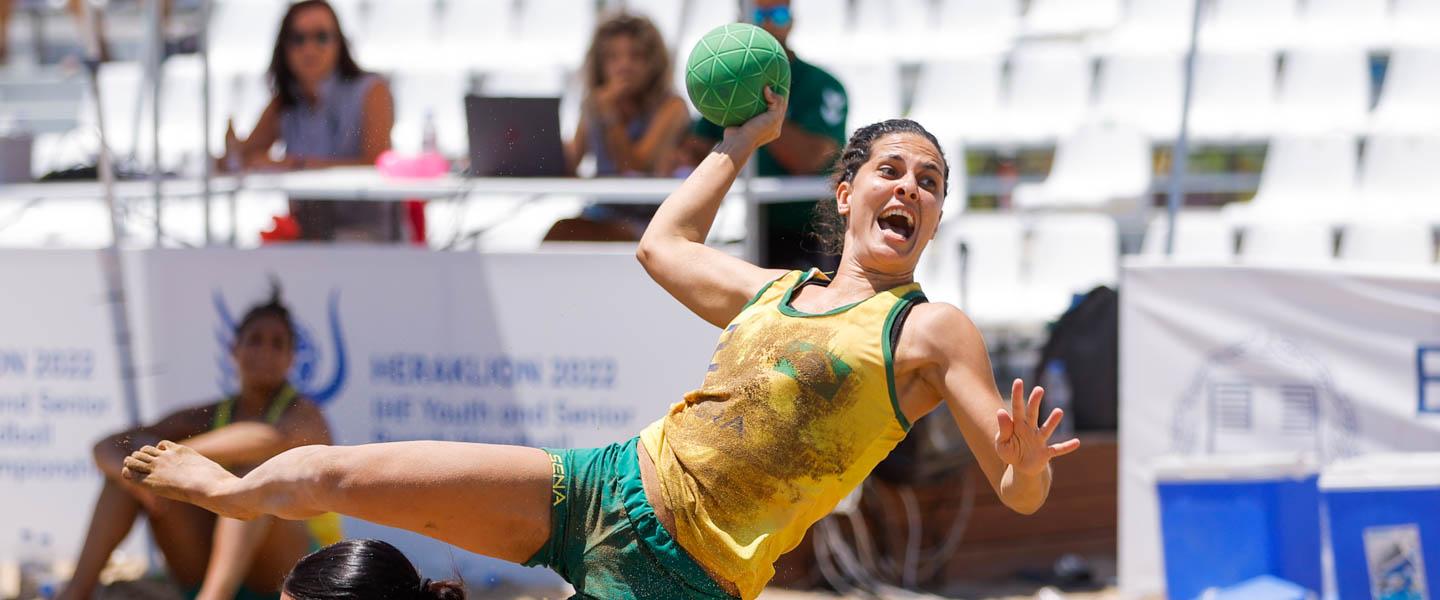 The city of Maricá in Brazil will host Stage 1 of the 2023 IHF Beach Handball Global Tour from 26 to 30 April.
Located on the South Atlantic coast and just 25km from Rio de Janeiro, Maricá will welcome up to 12 men's and women's national teams from across the world, including the host nation's men's and women's sides.
Supported by the Maricá local government, in association with the Brazilian Handball Confederation, the five days of action will also see a wide range of off-court activities taking place throughout the Maricá community, including workshops with schools and information exchange between students, players and officials.
"It is with great pleasure that we can announce Brazil as the hosts of Stage 1 of the 2023 IHF Beach Handball Global Tour," said IHF Beach Handball Working Group Chair Giampiero Masi.
"Both the Brazilian men's and women's teams are well-known the world over for their success at all levels on the sand and this, combined with the deep-rooted history and culture of the sport in the country, has led it to being called the 'spiritual home' of beach handball.
"This culture has provided world-leading referees, coaches and officials, as well as a continued development of the next generation at all levels, something which Maricá will be integrating into their hosting of this first stage. 
"All of this, added to strong local government support, leaves us in no doubt that this first stage will be in safe hands."
Stage 2 of the 2023 IHF Beach Handball Global Tour is set to take place in Africa in June, with details to be revealed soon.
"2023 promises to be another important year for beach handball development on the world stage," added Masi.
"With the IHF Beach Handball Global Tour featuring a number of stages across the world, various continental championships, the 2023 ANOC World Beach Games in Indonesia, where beach handball is set to be one of the sporting highlights again.
"We will also see the expected International Olympic Committee decision for the official inclusion of beach handball among the sports of the Los Angeles 2028 Olympic Games."
The IHF Beach Handball Global Tour was launched last year at the 2022 IHF Men's and Women's Beach Handball World Championships in Greece. It debuted in Gdansk, Poland, in July, with Croatia winning the men's tournament and Spain taking the top spot in the women's tournament.