Germany on top after first day of Beach Handball Global Tour
01 Jul. 2022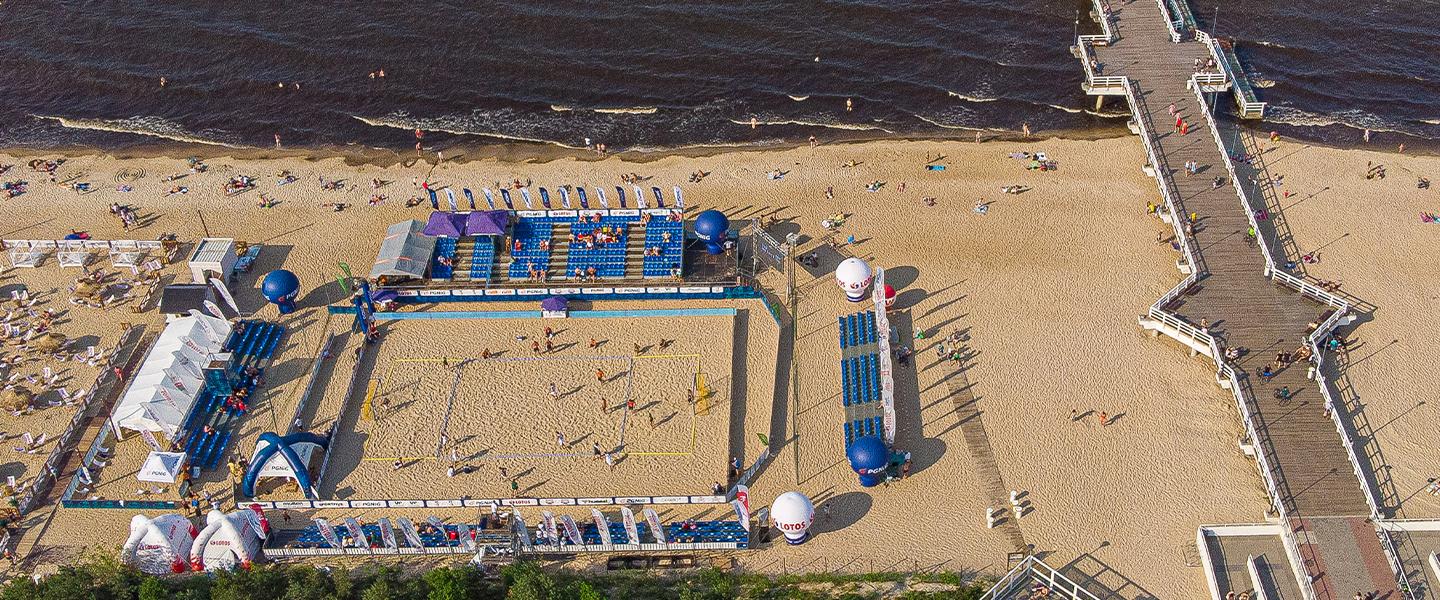 Germany's men won both of their games to end the first day of the debut Beach Handball Global Tour stage in a commanding position.
At the LOTOS Stadion Letni in Gdańsk, northern Poland, the Germans started with a healthy 2-0 win against Spain (26:16, 17:14) with Leon Prussner top-scoring on 12 points.
This was followed up with a 10:4 shoot-out victory against the host nation Poland after they had won the first period, but lost the second (19:14, 18:20). Matthew Wollin (14 points) and Bartosz Andrzejewski (18) topped the scoring for Germany and Poland respectively.
As expected, newly-crowned world champions Croatia beat Poland in their opener, but it was closer than expected with two tight period wins (19:18, 21:18). The first period went to a golden goal and after winning the restart, Croatia's Nikola Fenik was fed on the line and shot the single point home.
Ivan Juric, who ended the day as overall top scorer (33 points) and his Croatian side did not fare so well in their following match, against Spain. After a clear first period loss (20:26), they came back to take a second-half victory (21:19). 
So it went to a shoot-out and it was an extended one, going to its third round of shots. But with their 11th shot, Croatia missed and Spain got the single point to ensure a 15:14, and subsequent 2-0 victory.
"We can improve a little better in defence," said Juric to BHC.com.hr after the match. "It is necessary to increase the execution of shots in the key moments of the match and to improve the focus in the shootout. Today we missed two shots for one. We should be a little more concentrated when we find ourselves in a situation like this."
Germany ended the day top of the group on four points, with Croatia and Spain in second and third respectively (two points). Poland finished the day bottom, without any points.
The schedule for tomorrow starts with the hosts taking on Spain (11:10 CEST*), followed by Germany against Croatia an hour later (12:00 CEST).
Ahead of the bronze-medal match at 16:30 CEST, the final will be played earlier (due to broadcast commitments) at 15:40 CEST.
Photo: ZPRP

*Update: The throw-off on day 2 has been delayed due to severe weather conditions in Gdansk.