Key highlights of the day: More quarter-final berths ready to be awarded at Poland/Sweden 2023
21 Jan. 2023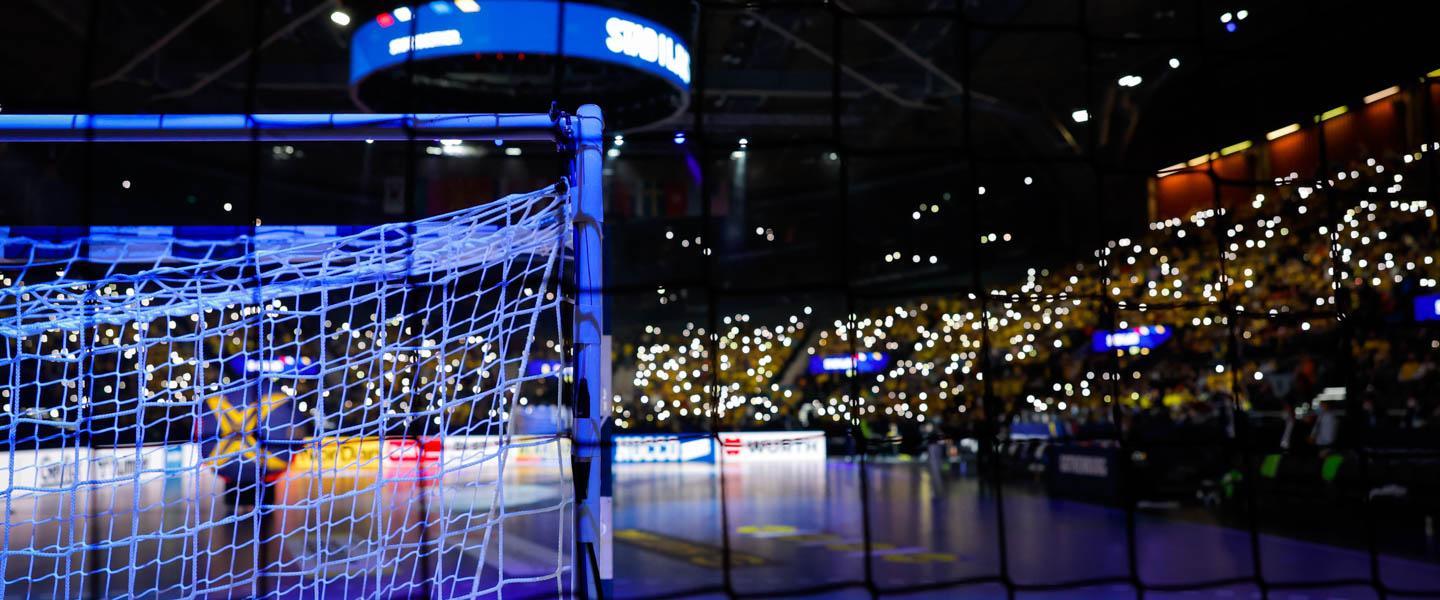 We are already in the second half of Poland/Sweden 2023 and the action is really starting to pick up. No team can afford to lose matches in the competition, as every loss might prove fatal for their aspirations.
France and Spain were the first teams to progress to the quarter-finals of the 28th IHF Men's World Championship after their wins against the Islamic Republic of Iran and Slovenia, with the final standings being decided after they face off on Sunday in Krakow.
Sweden also made it to the knockout phase, as they will be travelling to Stockholm next week after their fifth win in a row against Iceland. Still, Main Round Group II is much more complicated, with Portugal, Iceland and Hungary vying for that second spot in the group, which automatically qualifies for the quarter-finals. Portugal won against Cape Verde, as Hungary clinched a hard-fought win against Brazil.
The President's Cup also saw wins from the Republic of Korea against Saudi Arabia and a Chile win against Uruguay, with both teams establishing a two-match winning streak in Plock.
Moving on to Saturday, there are some high-profile clashes in the Main Round Groups III and IV, where quarter-final berths can be sealed. The highlight in Katowice will be the match between Germany and the Netherlands, with the former side being able to qualify, while Norway are in the same position when they face Qatar.
In Main Round Group IV, Denmark aim to shake off the lingering feeling after the draw against Croatia when they meet the USA, while Egypt proceed to the quarter-finals if they win against Bahrain.
With Sweden delivering some good performances in this competition, we also talked with their young star Eric Johansson, who had a memorable debut at the IHF Men's World Championship. He told us about his aims and his experience on the home court and revealed some of his ambitions.
All the statistics, tailor-made for everyone, are just one click away, so you can follow your favourite player and see who's the best scorer, the best assists provider and the best goalkeeper. 
Sweden's Tobias Thulin has an amazing championship with a 56% saving efficiency, leading the pack of goalkeepers, with Egypt's Abdelrahman Homayed in second place with 45% and Mateusz Kornecki in third place, Poland's goalkeeper boasting a 43% saving efficiency.
Curious about where you can follow your team on TV? Don't worry, we also got you covered – just click here!
Don't forget you can also win prizes by predicting the results of the matches at Poland/Sweden 2023.
The IHF is working hard to bring you the very best from what is sure to be an exciting competition, and wherever you are, there are many ways to follow the action! Make sure you stay up to date, follow our social media channels and find out which was the pic of the day and the best actions of the day! 
You can also check the best plays from the first day on our Facebook and Instagram accounts, with plenty of mouthwatering goals ready to be seen. Like this excellent passage of play from Urban Lesjak, who saved three shots in under 15 seconds to frustrate Spain.