Group A: Will Germany or Hungary win the group?
19 Jan. 2021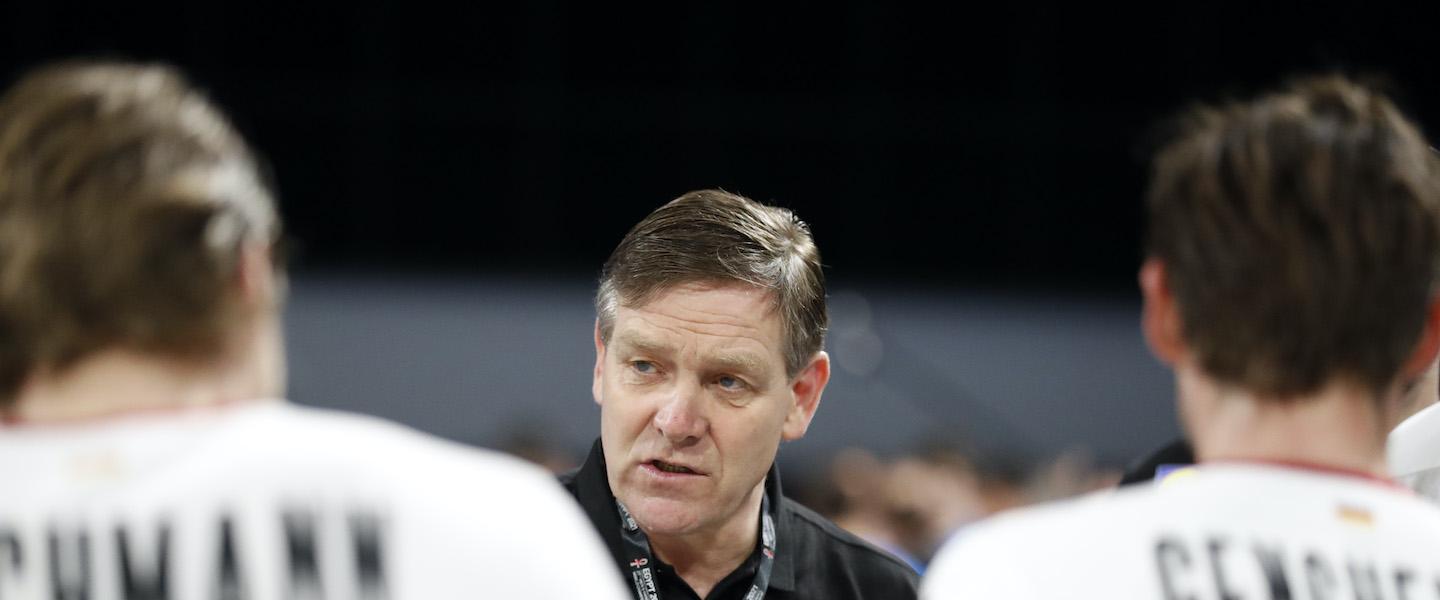 The three teams progressing from Group A were decided ahead of the third and final round of matches after Cape Verde were unable to fulfil their winner-take-all match against Uruguay.
 
This means the only decision to be made is who will take four points through to the main round and the top spot – Germany or Hungary? Or could it be a draw?
 
One thing is for sure: both European teams have had this match in their minds since the Egypt 2021 group draw back in September.
 
Cape Verde vs Uruguay 19:00 CAT (Match Cancelled) 0:10
 
Following the news on Monday (18 January) that Cape Verde had decided to withdraw from Egypt 2021 due to a number of COVID-19 cases in their delegation resulting in the inability to field a team of 10 or more, Uruguay were awarded this match 10:0.
 
This means the battle of the debutants for a main round place will not take place and the South Americans go through automatically.
 
"We are with them because we know that this is not easy and they will be on our minds in the main round," said Uruguay coach Jorge Botejara to ihf.info about the situation Cape Verde faced.
 
"On one hand we would have liked to have played, because we came here to play, but on the other hand, it means a lot [to be in the main round]. We keep on playing with harder teams so it's going to be nice for us and it will give us a new opportunity to keep on improving.
 
"We are going to find difficult teams, very hard matches, but we will take advantage of that; to keep on learning, keep on improving our level of play."
 
Instead of playing Cape Verde, Botejara told ihf.info his squad will watch some matches of Egypt 2021 and aim to visit the Pyramids as they look to a full refresh and prepare for some more learning experiences at their first-ever IHF Men's World Championship.
 
Germany vs Hungary 21:30 CAT
 
Hungary enter this clash with a slight competitive edge having played two Egypt 2021 matches so far, while Germany saw their last game cancelled, with Cape Verde unable to field a team of 10.
 
This means that Alfred Gislason's German side have only faced Uruguay so far, in their opening match last Friday (15 January), but swiftly dispatched their opponents 43:14, meaning Gislason won his fifth-straight match as national coach, surpassing legendary Germany coach Heiner Brand's record from 1997.
 
Whether the Icelandic coach is able catch up to Arno Ehret, who won his first nine games in succession in 1993, will be down to the preparation of his squad, without a game for three days.
 
That Uruguay squad featured eight world championship debutants, but it was the experienced Uwe Gensheimer who made the news, his three goals taking him up to 174 world championship strikes to become the German all-time top-scorer in the competition.
 
His teammate, right wing Tobias Reichmann, scored his 300th international goal in the Uruguay match, but has left the squad after picking up a knee injury. He is set to be replaced by Patrick Groetzki, who, at the time of writing, was waiting to clear the COVID-19 protocol procedure after arriving in Egypt at the weekend.
 
Groetzki, like teammate Kai Hafner knows what its like to win a medal in Egypt – they grabbed bronze at the 2009 IHF Men's Junior World Championship – but Hungary will have a big say on their progression in a match which Gislason called "…a final, it's about two extremely important points. It will be incredibly important to take [them]."
 
Hungary coach Istvan Gulyas has seen his side dispatch both Uruguay and Cape Verde but is taking it one game at a time.
 
"We have to move forward step-by-step," said Gulyas to ihf.info, who made a number of squad changes to the team for their second match, against Uruguay, "…but I know my 16 for Germany."
 
According to the German Handball Federation website, Germany have won 33 of their 60 clashes with Hungary, including six out of seven world championship matches (1958, 1967, 1970, 1993, 2009, 2017) with a solitary loss in 2011.
 
The teams met most-recently in the 2017 IHF Men's World Championship in Rouen, France, with Germany taking the points, 27:23, continuing a series of wins stretching back four games to April 2014.