Places five to 10 decided
31 Aug. 2019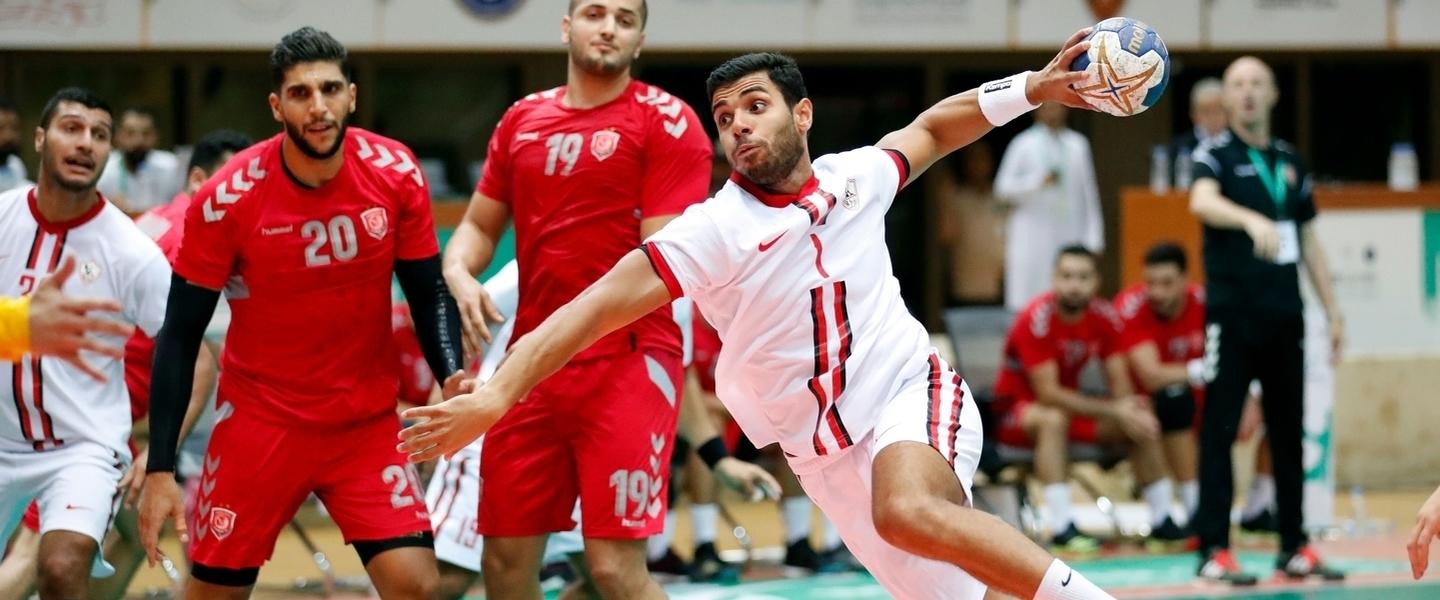 Following the last day of 5-10 placement round matches at the 2019 IHF Men's Super Globe, rankings five to 10 are decided. 
In the first expanded IHF Men's Super Globe, with 10 teams, the competition followed a new format. Four clubs began their campaigns in the quarter-final qualification stage – Sydney Uni, THW Kiel, Al Mudhar and New York City. 
Following losses in the qualification matches, Sydney Uni and NYC were sent to the 5-10 placement round, while Kiel and Al Mudhar moved on to the quarter-finals. 
The quarter-finals saw losses for Taubate, Zamalek, Al Duhail and Al Mudhar, which meant those four teams joined Sydney and NYC in the 5-10 placement round. From the quarter-finals, Al Wehda, Barça, THW Kiel and Vardar moved on to the semi-finals. 
The 5-10 placement round saw the six teams contesting this stage divided into two groups, based on the matches lost in the previous stages. Group A was therefore comprised of Taubate, Al Mudhar and Sydney Uni, while Zamalek, Al Duhail and NYC played Group B. 
Each teams' place in their group would determine their possible final ranking at the Super Globe, with the group winners to place either fifth or sixth, the second-placed sides to finish either seventh or eighth, and the third-ranked teams to settle into ninth or 10th. Placement in each group was determined based on the usual format for group stage competitions in IHF championships, with two points awarded for a victory, one for a draw and zero for a loss. 
From there, the overall ranking was calculated based on (in order of criteria first considered, whereby if there is no difference when considering criterion one, criterion two would be the determiner, and so on):
1) The total number of points.
2) Goal difference.
3) Plus goals.
The group winners both finished on four points, the second-ranked teams both claimed two points, and the third-ranked teams both had zero. Therefore, criterion two was the key in determining the final positions, as follows:
5. Zamalek (EGY)
6. Taubate (BRA)
7. Al Mudhar (KSA)
8. Al Duhail (QAT)
9. New York City (USA)
10. Sydney Uni (AUS) 
All placement round match results can be found here, and the full event summary, including 5-10 placement round group standings, is available here.