Newcomer Horak targets first title with THW Kiel
31 Aug. 2019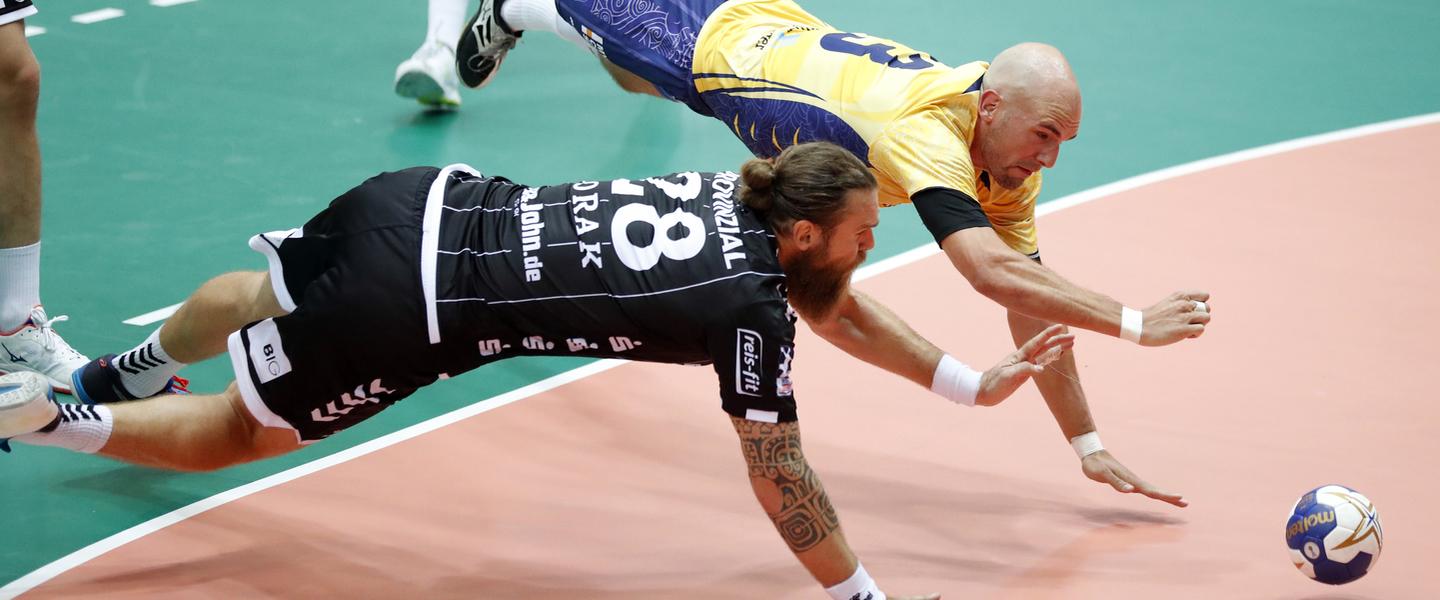 Looking at the top European teams, one of the most interesting aspects of the IHF Men's Super Globe is the opportunity to see the squads – formed with their recent departures and new arrivals – in the early part of or even before their season begins. It is a particularly interesting time for German club THW Kiel, who have changed coach and will also return to the Champions League in 2019/20 after missing the top European club competition last year – following 14 consecutive years contesting the league.  
Just two months ago, Kiel farewelled long-time coach Alfred Gislason, who led the team for 11 years and took no less than 21 international and domestic titles with the club. It was Gislason at the helm when Kiel won their first Super Globe trophy in 2011, guiding a team that included his successor on the bench, Filip Jicha. 2010 IHF World Player of the Year Jicha is contesting his first major championship as coach in Saudi Arabia. 
Alongside the change in coach, Kiel welcome two new players to their formidable squad for the 2019/20 season – Czech back Pavel Horak and German goalkeeper Dario Quenstedt. 
On both a club and national team level, it has been a big few years for Horak. The Czech men's handball team have become more competitive in their continent in recent years. At the Men's EHF EURO 2018, they took sixth place, which equalled their best result ever, in 1996. That ranking came after they did not qualify for the 2016 European championship and placed outside the top 10 and the previous two editions, thereby showing a sharp spike in improvement. 
On the path to the EHF EURO 2020, Czech Republic showed they intend to stay among the top, as they won their qualification group ahead of Belarus, Bosnia-Herzegovina and Finland.  
Horak arrives at Kiel after transferring from Belarusian club Meshkov Brest. It is a return to Germany for Horak, who has previously played for Füchse Berlin – winning the 2015 Super Globe – and Frisch Auf Göppingen.   
"In the beginning, before I met the team, I was a little bit nervous. But now when I saw the guys and have been speaking with them and have more time with them, they made it easier to be integrated into the team," said Horak. "They are really fine guys and I enjoy it a lot, to play with the guys in this team."
"Kiel want to play every year for all titles"
As Kiel look to their return to the Champions League and the first season with Jicha as coach, Horak the team's goals are clear: "It's the same as every other year in Kiel – Kiel want to play every year for all titles, and that's the goal also for this season. In the first line we want to win every game, and we will see what we have at the end of the season."
Kiel are off to a strong start to the season in that respect, as they won their three matches so far at the 2019 IHF Super Globe, to reach their second final in the competition. Kiel qualified for the trophy match with a 34:30 victory over current Champions League title holders Vardar, which was naturally quite a boost for the German team. 
"I would say we did a good job. In the second half we were better than Vardar because of our strong defence and our very good goalkeeper [Niklas Landin]. He was fantastic – he is normally fantastic!" said Horak. "It's something special to beat the Champions League champions."
The path to the third Super Globe final
Prior to the semi-final, Kiel defeated Sydney Uni (41:27) in the quarter-final qualification stage and Zamalek in the quarter-final (32:28). 
"The first qualification game was a little bit easier against Sydney, but for us it was also difficult because of the journey – because we had on Sunday also one league game, so that was hard for us. But it was good against Sydney," said Horak. 
"Against Zamalek it was very tough – they are good players. They are also a strong team and we had to show everything to beat them, but we did it. We have a bright team – we have 16 players, and every player can play. We can change a lot." 
Kiel will come up against another club with a deep roster that affords them significant opportunity for rotation: back-to-back defending title holders Barça. The team from Barcelona are the record champions in the competition, and they have a long history against Kiel that makes this a classic clash. 
"It will be a very hard game," said Horak, discussing the friendly match played against Barça some weeks ago, which Kiel won. "We met Barcelona in the preparation; we played a friendly game in Germany against them – but they were after the first two weeks of their preparation. I think they will be stronger now, and it will be a very tough game, and maybe also harder than today [vs Vardar]. We will see."