Zamalek secure fifth with victory over Al Duhail
31 Aug. 2019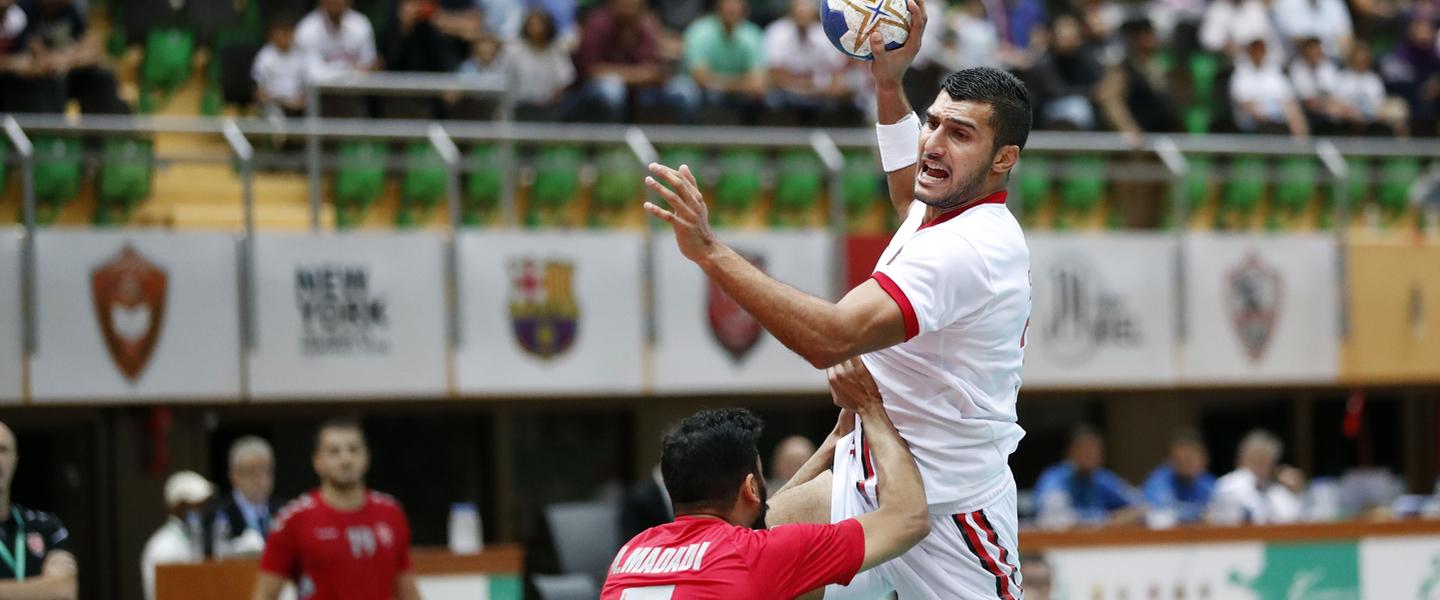 Egyptian team Zamalek clinched fifth place at the 2019 IHF Men's Super Globe with a commanding win over Al Duhail, after recovering from a slow start that saw them trail by four goals in the opening minutes. Once they took control, Zamalek never looked back, and the seven-goal victory was enough to earn them first place on the Group B table. 
The result settled places five to eight at the 2019 IHF Men's Super Globe, as Zamalek took fifth, Taubate sixth, Al Mudhar seventh and Al Duhail eighth. 
5-10 PLACEMENT ROUND
Al Duhail (QAT) vs Zamalek (EGY) 26:33 (12:15)
After Zamalek scored the opening goal of the match courtesy of line player Wisam Nawar, they found themselves falling rapidly behind as they endured a scoreless period up until the ninth minute. When Al Duhail created a 5:1 advantage by the eighth minute, Zamalek coach Bassem Elsobky was forced to call a time-out that proved effective in settling the Africa Men's Super Handball Cup champions into the game. 
From the four-goal deficit, Zamalek forced their opponents into a scoring drought through the next seven minutes that allowed them to draw level at 5:5 off a goal from right wing Akram Saad. Three minutes later, Zamalek claimed the upper hand – and from that point, they held the advantage. 
Both teams' backs were key in the encounter, as Al Duhail were led by Mohamed Mareef with a total of six goals. The right back scored three of his goals in the first 15 minutes, playing an important role in his side's strong start to the game. Although he did not score his first goal or record any assists until the 17th minute, Zamalek back Yehia Elderaa finished the match with a total of six goals and three assists. 
Elderaa was thereby crucial in Zamalek's comeback, alongside the ever-reliable Ahmed Elahmar at right back, who was the steadiest individual through the opening stages. In goal, keeper Mahmoud Khalil contributed 11 saves. 
It was right wing Saad who took Zamalek in front for their first three-goal lead right in time for the half-time break. Al Duhail reduced the deficit to two in the first minutes of the second period, but that was the closest they would come. At the 45-minute mark, Zamalek had the lead at 24:20 – a comfortable yet not quite decisive advantage. 
However, when Elahmar brought the Egyptian team to a six-goal lead at 30:24 with six minutes remaining, the momentum was all with the African side. Al Duhail fought until the end, but Zamalek maintained control, and it was Saad who sealed the win when he struck for 32:25 on a fast break in the 57th minute. 
Player of the match: Yehia Elderaa, Zamalek