Zamalek take clear win over New York
30 Aug. 2019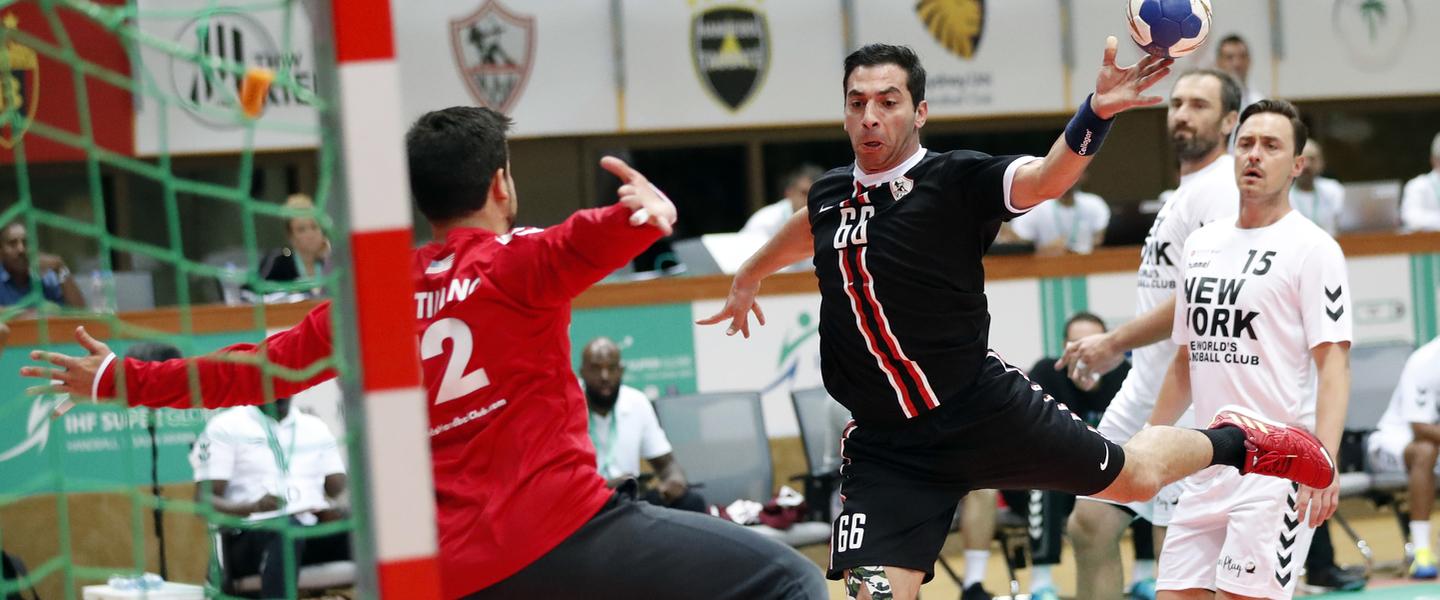 Zamalek started their campaign in the 5-10 placement round at the 2019 IHF Men's Super Globe with a decisive win over New York City. The victory put the African team on two points on the Group B table, and they are now set for a decisive match against Al Duhail on the last day of competition to decide the final positions. 
5-10 PLACEMENT ROUND
Zamalek (EGY) vs New York City (USA) 38:24 (19:15) 
They entered the game as favourites, and African Men's Super Handball Cup winners Zamalek well and truly lived up to that label, finishing the match with a clear 14-goal victory. New York City managed to stay within reach through the first 30 minutes but in the second half, the clear difference between the teams became apparent. 
Zamalek were led by a seven-goal game from right back Ahmed Elahmar, who missed just one shot in the match and also contributed two assists. Elahmar was an important part of the starting line-up that earned the team a commanding advantage before coach Bassem Elsobky began to rotate the bench, as he scored four goals off four shots in the first 13 minutes. 
Three of Elahmar's first goals were fast breaks, highlighting the stronger defence from Zamalek, which caused turnovers that paved the way for the Egyptian team to quickly build a clear lead. After 15 minutes, Zamalek led the game 10:5, and even with their second team they had little trouble maintaining a similar advantage at the break. 
New York relied heavily on back Gil Pires during the game – until the 24th minute, Pires' five strikes made him the only NYC player to tally more than one goal. Pires remained a key for NYC as they fought to keep the deficit against them as narrow as possible, finishing the game with eight goals. 
NYC goalkeeper Jackson Jonas Justimiano also had an important part to play, with some impressive moments including two penalty saves. However, there was no doubt which was the stronger team. 
In the first half alone, 10 Zamalek players made their way onto the score board. By the end, only centre back Yehia Elderaa – who nevertheless contributed by way of assists and guidance as playmaker – and goalkeeper Mahmoud Khalil had not hit the back of the net. Even Khalil's goalkeeping colleague Hesham Elsobky scored two goals off long-range shots. 
When Zamalek held the lead at 30:18 in the 45th minute, they were clearly on the path to victory, and they maintained firm control through until the buzzer. 
Player of the match: Ahmed Elahmar, Zamalek