Al Mudhar open placement campaign with victory
30 Aug. 2019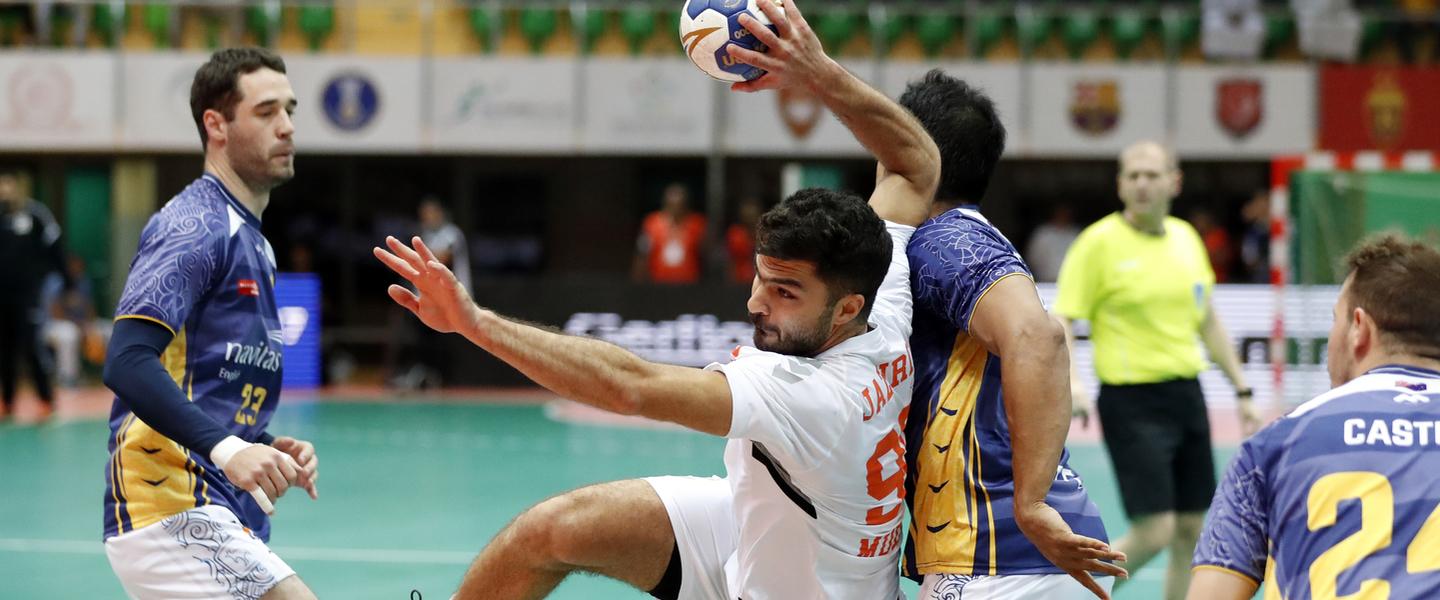 The penultimate day at the 2019 IHF Men's Super Globe opened with Al Mudhar claiming their first win in the 5-10 placement round, in what was their first match in this stage following their elimination in the quarter-finals. The Saudi team defeated Sydney Uni after a close first half and a stronger second period, thereby moving up to two points on the Group A table alongside Taubate. 
Sydney remained on zero points after what was their last game at the 2019 IHF Men's Super Globe, and will now await the results of the Group B placement round clashes to learn their final ranking. 
5-10 PLACEMENT ROUND
Al Mudhar (KSA) vs Sydney Uni (AUS) 31:24 (14:13)
Sydney Uni put up a strong fight to end their 2019 IHF Men's Super Globe campaign, keeping the game level until the final minutes of the first half before their opponents pulled away in the second period. Al Mudhar finished the match with a commanding score line in their favour, but the Australian side were within reach until the final quarter, when the Saudi team's superior strength took them to a clearer advantage. 
Al Mudhar were led by stand-out performances from Skandar Zaied and Oussama Jaziri, who scored seven and nine goals, respectively. Combined with 11 saves from goalkeeper Mohammed Abdrbalhussain, their individual games were key in the win. 
The score stood level for the last time at 13:13 in the 29th minute, and at the 40-minute mark, Sydney Uni were still well in the game with a two-goal deficit at 19:17. However, a period of no goals for nine minutes saw the Australian side fall more clearly behind. By the time captain Tomasz Szklarski found the goal in the 49th, Al Mudhar had tightened their hold on the game to lead 24:18. 
From that point there was no coming back for Sydney. The Oceania champions kept the score line more or less the same as the clock ticked on, and at the final buzzer the distance was seven goals in favour of the local team.  
Player of the match: Oussama Jaziri, Al Muhdar