Zamalek and Al Mudhar enter battle for places five to 10
30 Aug. 2019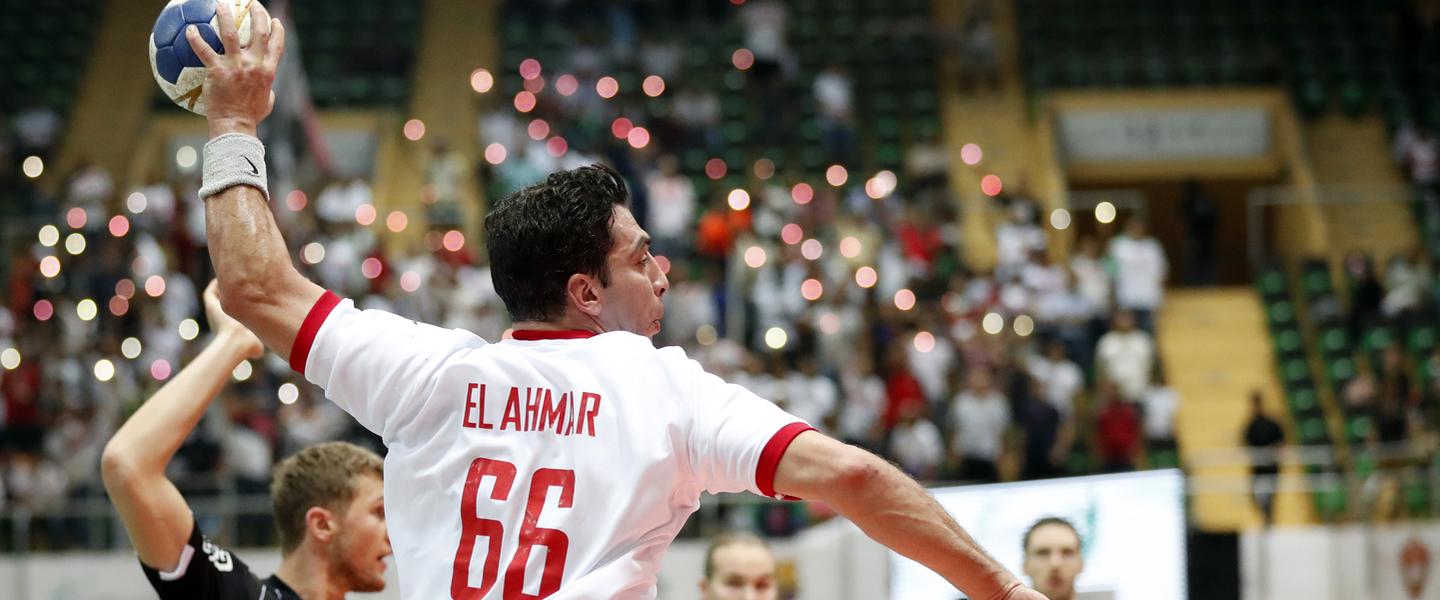 The fourth day of competition at the 2019 IHF Men's Super Globe features round two of the 5-10 placement round, with two clashes that will see Zamalek and Al Mudhar start their campaigns in this stage. 
On Thursday when the placement round began, Taubate and Al Duhail recorded victories that took them to two points on their respective tables. Both winning teams from Thursday's matches will rest on Friday, while New York City and Sydney aim to recover from losses in the first placement games as they meet Zamalek and Al Mudhar. 
5-10 PLACEMENT ROUND
Feature match: Zamalek (EGY) vs New York City (USA) 
Damman Sports Hall, 16:30 local time 
They had one of the closest quarter-finals against one of the toughest opponents, but in the end a defeat sent Zamalek to the 5-10 placement round. The Africa Men's Super Handball Cup winners will return to the court after a day off in round one of the placement matches, aiming to take their first victory at the 2019 IHF Men's Super Globe. 
Zamalek lost their quarter-final to a team that would on to reach the final: THW Kiel. A weaker first half hurt the Egyptian team's chances, before they had an impressive comeback in the second period. After a 12:18 result at half-time, Zamalek outscored Kiel in the second 16:14, but it was not enough to turn the result in their favour. 
Despite the loss, Zamalek showed they are a powerful team, and it is expected to be a tough game for New York when they meet the club that features several national team players for Egypt – and one recently crowned U19 world champion, Hassan Walid. The odds appear to be in Zamalek's favour, as they aim to collect their first two points of the placement round and join Duhail at the top of Group B. 
"The most important thing is to stay consistent with our performance and spirit to show everyone that our performance against Kiel wasn't by luck and this is our true style of playing. The game was tough; they are a great team. Now we know where we stand as a team," said Zamalek back Yehia Elderaa. "We have to learn from our mistakes and improve our strengths.
"It won't be easy. This team [New York] has good handball and spirit to win, also they keep playing until the end, so we have to put our 100% into the game." 
New York City opened their placement round campaign with a 19:24 defeat to Duhail, which followed a 13:33 loss to Al Mudhar on the opening day in the quarter-final qualification stage. It is likely to be a challenging game for the Super Globe debutants, but their opponents are certainly ready to face a determined team and know NYC cannot be underestimated. 
Locals aim for victory over Sydney Uni
Prior to the Zamalek versus NYC clash, Al Mudhar will meet Sydney Uni at 14:30 local time. The Saudi team are returning to the court following a 27:34 defeat in their quarter-final versus Vardar, after they reached that stage with a commanding win over NYC in the qualification stage. 
Sydney Uni also started their campaign in the qualification match, where they lost to THW Kiel 27:41. On Thursday in their first placement game, they were defeated 22:35 by Taubate. In what will be the last match for the Australian club at the 2019 IHF Super Globe, they aim for their first win.