Tens of thousands turn out to celebrate Denmark's historic world title
29 Jan. 2019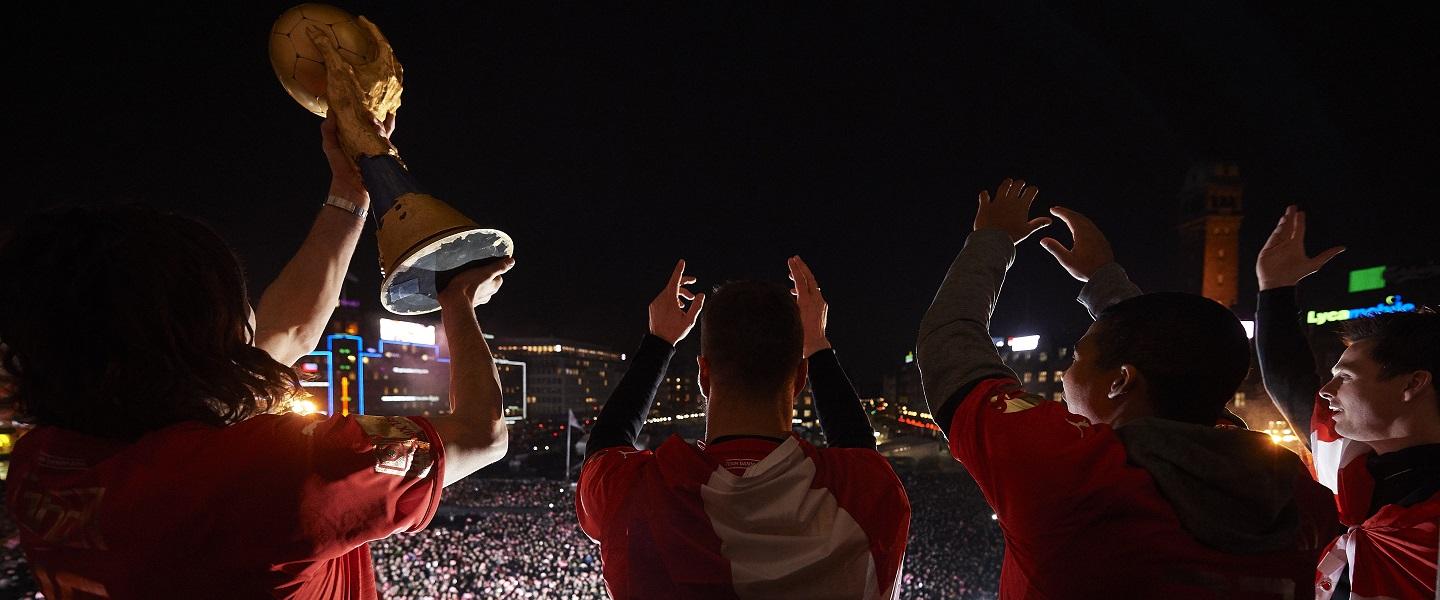 New world champions Denmark have been celebrated across the country following their historic victory on Sunday night in Jyske Bank Boxen, Herning. The celebrations started long before the final whistle, as it was clear the 26th IHF Men's World Championship co-hosts would claim their maiden title several minutes earlier when they held a 10-goal advantage over Norway. With the crowd of over 15,000 behind them, Denmark could not be stopped on Sunday night – or in any of their previous nine games at the World Championship.
Among the crowd in Jyske Bank Boxen were Frederik, Crown Prince of Denmark; Crown Princess Mary; three of their children; and Danish Prime Minister Lars Lokke Rasmussen.
"It was amazing. It is the world's best handball that was played here. It is the best team in the world," Crown Prince Frederik told Danish broadcaster TV2 Sport following the final. "It is a great evening. It is, after all, sports history in Denmark."
Alongside IHF President Dr Hassan Moustafa, Crown Prince Frederik presented the team with their medals and helped hand the trophy to captain Niklas Landin – who had been named as the All-star Team goalkeeper earlier in the evening.
"I am proud that Denmark is bringing home a gold medal at an event where Denmark was co-host with Germany," Prime Minister Rasmussen told TV2 Sport. "It has been absolutely fantastic to witness."
Following the final, the Denmark team celebrated their trophy with a crowd of almost 5,000 gathered in the centre of Herning. On Monday, the team flew to Copenhagen for an event at City Hall. The players were welcomed by Copenhagen Lord Mayor Frank Jensen before appearing on City Hall's balcony in front of an estimated 25,000-30,000 people. World Championship MVP Mikkel Hansen even brought his 23-day-old son out for the celebrations.
"It is an experience that you do not get many of in life. Standing out there," said Hansen. "[It] is a huge experience for anyone.
After the final, coach Nikolaj Jacobsen had thanked the spectators in Jyske Bank Boxen for their support, saying the victory would not have been possible without them. The celebrations in Herning and Copenhagen were therefore a fitting end to the World Championship, which saw Denmark become both the reigning world champions and Olympic title holders.
Photo: DHF/Jan Christensen