Group B: Iceland off the mark as Bahrain see red
14 Jan. 2019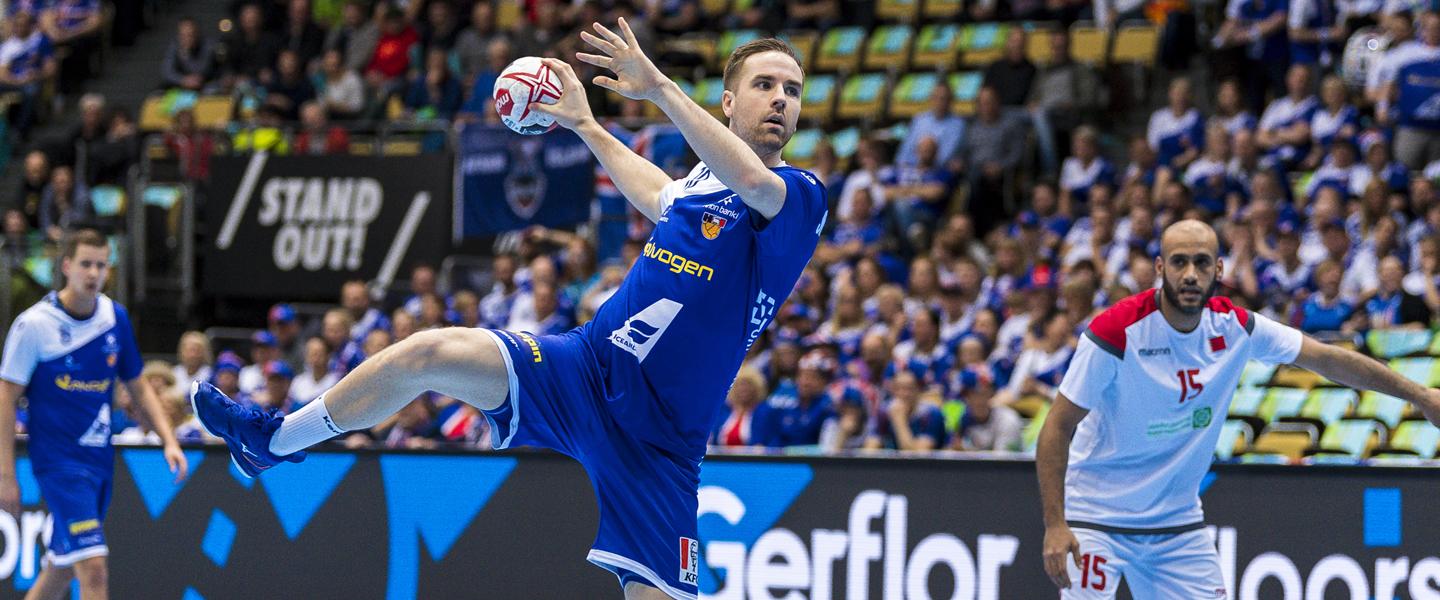 The battle of the Icelandic coaches threw-off the third match day of Germany/Denmark 2019 in Munich, and it was the former Bahrain coach who won the battle at the Olympiahalle.
Iceland vs Bahrain 36:18 (16:10)
A 100% strike rate, a 46% save rate, eight second half goals and two red cards can sum up this clash between the two Icelandic coaches as Gudmundur Gudmundsson's Iceland side won their first points of Germany/Denmark 2019, beating Aron Kristjansson's Bahrain comfortably by 22 goals (36:18), mainly thanks to player of the match Bjorgvin Pall Gustavsson finishing with a that save percentage in goal and eight out of eight strikes from Amor Thor Gunnarsson.
Two direct red cards for Bahrain – the first with just 5:20 on the clock for Mohamed Habib and then later on for Mohamed Abdulredha – only made it easier for the European side who were three goals up by the 10th minute (6:3) and then six at half-time (16:10).
The Asians could only score eight times in a flat second period for them – with just two strikes in the third quarter – as Iceland breezed through to open their world championship account.
Gudmundsson had been coach of Bahrain until early last year, after taking the role in April 2017, and his successor Kristjansson knows he has work to do. "We were not in the physical condition to manage to play 60 minutes at a good level," he said. "Iceland played with a lot of energy, good attack and their goalkeeper had a 46% save rate and us just 5-6% so that makes it very difficult - my players in the second half were totally finished physically."
"It was not easy to face Bahrain," admitted Gudmundsson. "But we are happy with our victory – our first one here. We had a very difficult start against Croatia and Spain against whom we played well in parts but lost both of them. Today we were very well prepared and played with a very good attack and defence too."
FC Augsburg and Icelandic national team player Alfred Finnbogason presented Gustavsson with the best player award after the match as the Bahrain players looked on, hoping to get their first points against either Croatia and Japan in their next two matches.
hummel Best Player of the Match: Bjorgvin Pall GUSTAVSSON (ISL)

Photo: Marco Wolf