CalHeat aim to "keep growing, keep getting better, keep working"
13 Oct. 2021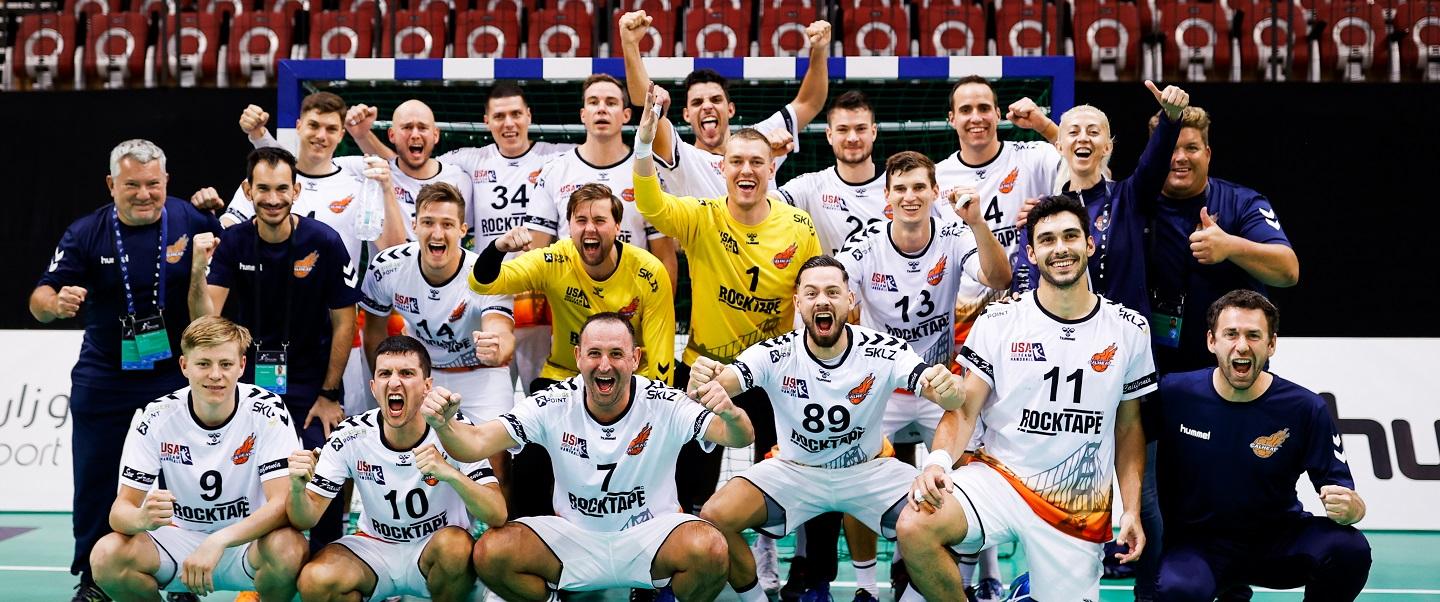 Two years ago, at the first edition of the IHF Men's Super Globe held in Saudi Arabia, the United States of America saw their debut representation in the global event when New York City Team Handball Club played and ranked ninth. In 2021, San Francisco CalHeat clinched the North America and the Caribbean place in the Super Globe thanks to their title at the second iteration of the Club Championship, contested by three teams from the USA and one from Mexico in August. 
At that event, CalHeat's Eloy Rubio was the top scorer with 18 goals in their two games, including 10 in the opening victory against Mexican side Club Ministros. Rubio was also the team's joint top scorer in Jeddah, netting 12 times. 
"It's been great – our first experience here. We're an amateur team. We're not professionals. This competition is a learning experience for us. Hopefully we can be here next year and play better. I think we played really good for the times we've had," said Rubio after CalHeat's last match at the Super Globe, which ended with one of most memorable goals of the championship. 
Although CalHeat were defeated in their three matches in Jeddah – 20:29 against Al Wehda in the quarter-final qualification; then another Saudi side, Al Noor, 24:30; and finally Qatari team Al Duhail 23:30 – the first international experience outside their own continent was extremely valuable for the club as well as USA handball. Notably, their defeats were reasonably close considering it was the American side's debut on such a stage, with several clearer score lines recorded in other matches at the Super Globe. 
Rubio found that the chance to see what his team could aspire to was one of the main positive outcomes of the Super Globe campaign. When the pandemic restrictions lessen completely, he looks forward to the increased motivation to reach a higher level as the club continues developing.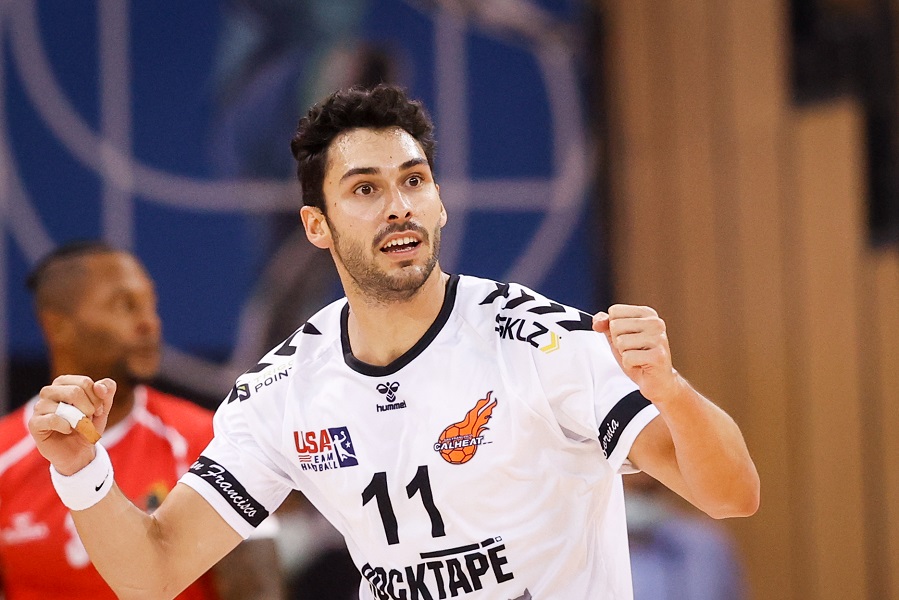 "We've learned a lot. We've seen the level that these guys have and the potential that we have," said Rubio. 
His team are limited in the number of training sessions they can hold per week in comparison with the professional clubs at the Super Globe. CalHeat also have the challenge of regular competitive matches, as regional competition is difficult to come by. 
"The chances that we would have practicing every day…that would be great. Unfortunately we don't have that chance in the US, but if we keep growing, we keep getting better, we keep working, I think at the end of the day we can reach a level to be competitive in this tournament."
So what does a typical week look like for CalHeat? 
"We all have our work. We are all on the computer probably eight hours a day," laughs Rubio. "Then we make the effort to go to practice twice a week. This tournament, it's been weird for us, because we've been one year and a half without having the chance to practice with the pandemic situation. So we've tried to give our best. We organised a couple of training camps – one in Switzerland, one in San Francisco to play the qualifiers. 
"It's hard to get here and physically to get that level, but I think we've shown that we can be there and we have the potential to reach that level and be competitive in this tournament." 
There is no question the COVID-19 pandemic had different consequences for the clubs that contested the 2021 IHF Men's Super Globe. While the European teams endured some months of home workouts and time off the court as their competitions ground to a halt, generally regardless of the location, professional athletes and teams had the opportunity to return to their usual training routine sooner than those operating as amateur. 
The COVID-19 restrictions in the US meant CalHeat were unable to train together for a long time, while, looking to other teams in Jeddah, EC Pinheiros have had only a handful of competitive matches since the pandemic began and Sydney Uni were unable to field players based in Australia due to the travel restrictions in place. And it was not only on-court training impacted, as Rubio highlighted. 
"It's not only being able to practice and get back to tournaments – if you don't have even the chance to work out, even the chance to go to the gym, even the chance to get together, it's really hard and unfortunately we didn't have that chance for a really long period of time. With that chance and having the chance to practice every day or practice twice a week, improving ourselves, hopefully we can get there."
In these circumstances, Rubio is very positive about both his team's experience at the Super Globe and the future, and he believes participation in the event is vital for USA Team Handball. 
"US handball is growing," concluded Rubio. "We have the chance to bring a team here every year, and hopefully that keeps happening and the level keeps improving."