Aalborg seal third place with five-goal win against Pinheiros
09 Oct. 2021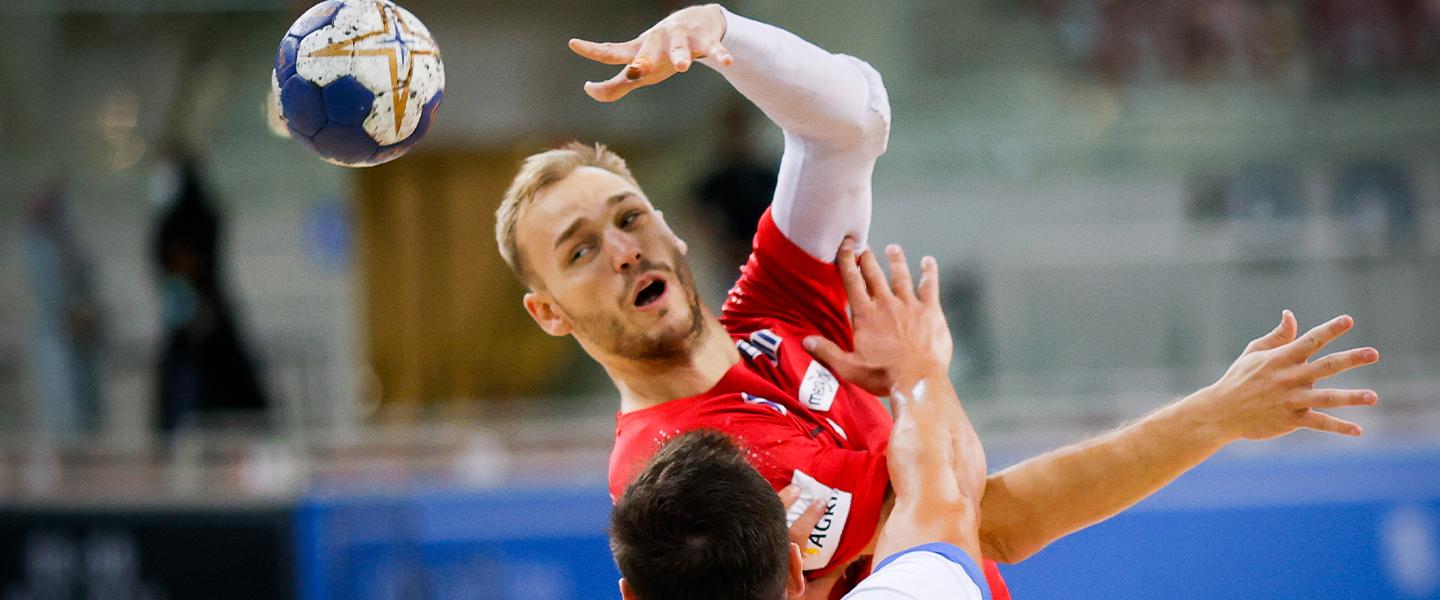 Both Aalborg Håndbold and EC Pinheiros had already sealed their best-ever performances in the IHF Men's Super Globe after progressing from the quarter-finals on Wednesday.
However, Aalborg had the upper hand against the Brazilian side, who remain still winless against European teams in the competition.
While Pinheiros might see the result as a huge boost, Aalborg will still be disappointed after losing the semi-final against Magdeburg.
BRONZE-MEDAL GAME
Aalborg Håndbold (DEN) vs EC Pinheiros (BRA) 34:29 (19:11)
For 10 minutes, Pinheiros managed to stay afloat and score at ease against the Danish side, with Philip Seifert putting two goals past Aalborg to help his team take a 5:4 lead.
But Aalborg quickly bounced back, with goalkeeper Simon Sandrav Gade starting to get into the stride. His eight saves in the first half were exactly the difference on the scoreboard between the two sides, as Aalborg's defensive nous helped them create a big gap in the first half.
Aalborg's top scorer in the IHF Men's Super Globe 2021, Norwegian left wing Sebastian Barthold, helped his side with a four-goal tally, just as Pinheiros started to falter.
However, it was the other left wing, Buster Engelbrecht, who took charge for Aalborg, scoring six times, with the Danish side controlling the difference easily.
Eventually, Aalborg sealed an easy 34:29 win, after Pinheiros finished the game on a 4:1 run, powered by Seifert, who scored six times.
The Danish side earned two wins on their way to the third place in the standings, but they will still rue the loss against Magdeburg as a missed opportunity.
Pinheiros won one game and lost two, but the fourth place they sealed is regarded as an amazing feature and a building block for their future.