Zamalek clinch fifth place with commanding win against Al Wehda
09 Oct. 2021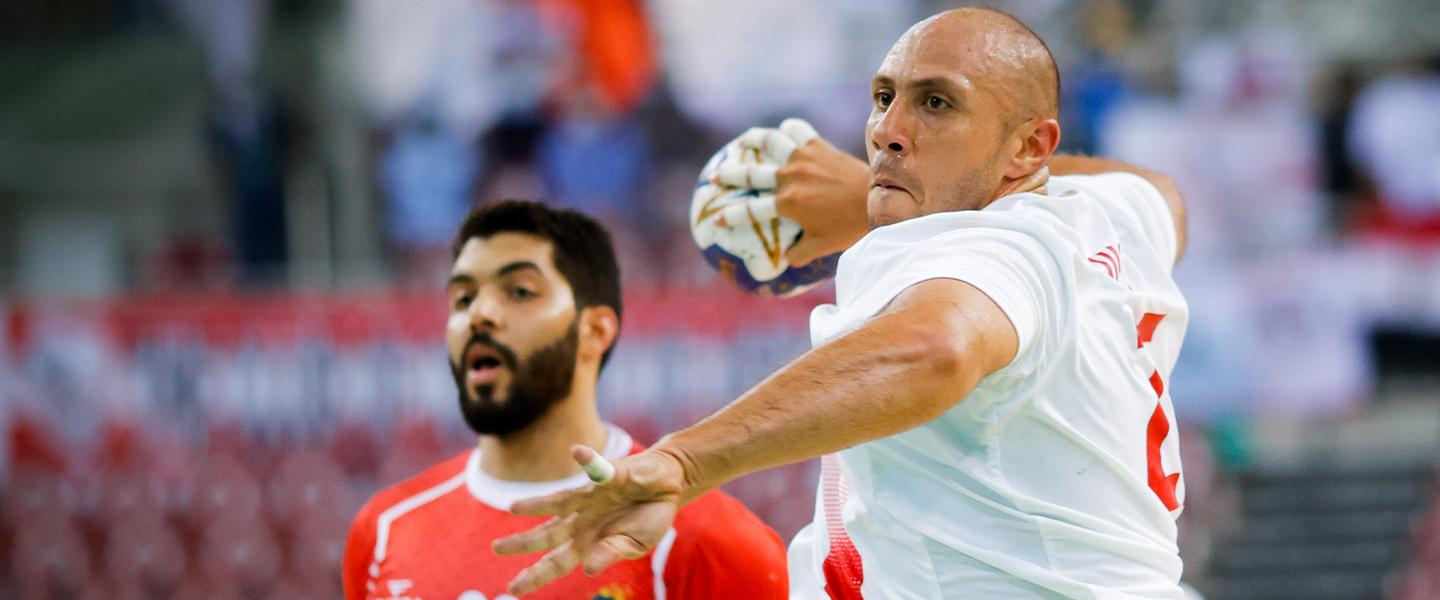 After losing their quarter-final match against Barça, Egyptian powerhouse Zamalek SC finished the 2021 IHF Men's Super Globe with two commanding wins, the latter one against Al Wehda, 42:22.
Zamalek earned the fifth place in the final standings, with a better goal difference, +39 compared to Al Duhail's +23, the winner of Group A of the placement round 5-10.
Al Wehda finished in eighth place, after winning only their inaugural game in the competition, against San Francisco CalHeat. 
PLACEMENT ROUND 5-10
Zamalek Club (EGY) vs Al Wehda Club (KSA) 42:22 (19:10)
A six-save start from goalkeeper Karim Hendawy in the first 12 minutes powered Zamalek to a 10:2 lead, as their top scorer in the competition, Akram Saad, scored three times to seal the win from the get-go.
As hosts Al Wehda were still reeling after yesterday's collapse against Sydney Uni, they could not mount a serious challenge, especially after their star right back Angel Hernandez only scored one goal from seven shots in the first half.
With Hendawy putting a superb performance on display, the Saudi side had little to prove in attack, where they had only scored 10 times before the first half was over.
Saad continued his superb form in Jeddah, finishing the game on nine goals, as Al Wehda could not find a way to stop the right wing. Therefore, the gap only grew larger, jumping to 13 goals (30:17), with 13 minutes to go.
It was enough for Saad to improve his tally in the competition to 23 goals, topping the scoring chart with an average of 7.66 goals per game.
As Hendawy finished the game on 25 saves, Zamalek did just enough to secure another huge win after their 19-goal trumping of Sydney Uni on Thursday, beating their record by one goal, 42:22.
With their second win in three games, Zamalek finished fifth in the standings, while Al Wehda take eighth place with a win, a draw and two losses in the competition.