Learning from the best: Hungary's captain aims for gold at Slovenia 2022
02 Jul. 2022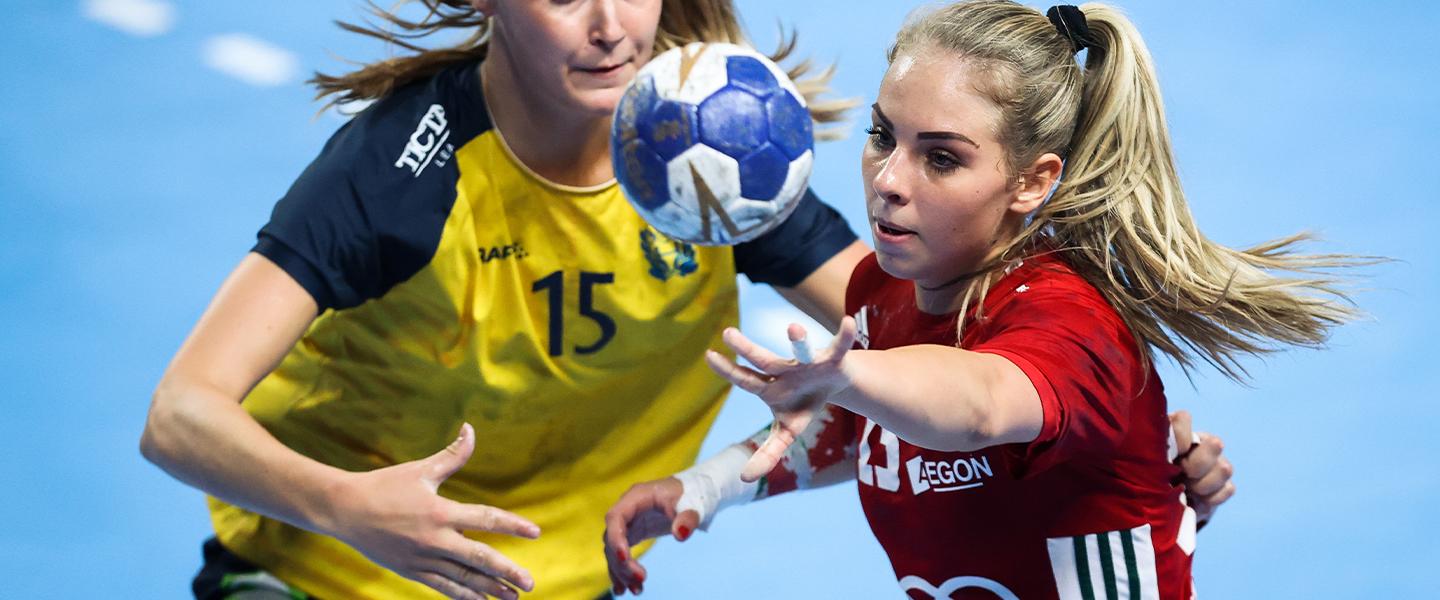 Three years ago, in 2019, Hungary were securing their first-ever gold medal at the Women's 17 EHF EURO in emphatic fashion, winning the final against Sweden 28:24, in the Zlatorog Arena in Celje, with a certain Johanna Farkas lighting up the game by scoring five goals.
In 2021, the same generation made the step further to the Women's 19 EHF EURO, which also took place in Slovenia, in the same arena in Celje, and secured another gold medal after a 31:22 win in the final against Russia, with centre back Farkas adding seven goals on her way to becoming the best scorer of the game.
Sunday, the centre back will don the Hungary women's junior national team shirt for the last time, trying to complete a hat-trick of gold medals, at the 2022 IHF Women's Junior (U20) World Championship.
The common denominators? Hungary's unbeaten status in every tournament, an incredible streak of consistency, and, of course, the Zlatorog Arena in Celje, where this amazing generation made its first steps in competitive handball. The story just writes itself for Hungary, who will try to finish the job with their heads held high and another gold medal in the bag.
"Yes, it would be amazing to win this competition, to be unbeaten once again and to seal the gold medal. That would be a fairy tale for Hungary and for us, as a team," says 20-year-old centre back Farkas, who had a flawless tournament at Slovenia 2022.
No other player in Hungary's team scored more than her at Slovenia 2022, 38 goals, nor even did come close in that respect, with fellow back Petra Koronczai being the second top scorer, with 24 goals in seven games.
And the cherry on top of the cake came exactly when Hungary needed it most, in the semi-final against Sweden on Friday evening, in crunch time, when Sweden tied the score at 22:22 with 14 minutes to go.
Donning the iconic no.13 shirt worn by Anita Görbicz in the senior team, which was retired in 2017 after the centre back met an end to her international career, Farkas scored three of Hungary's four goals as they went on a 4:1 run, creating the decisive gap that forced Sweden to gamble everything in attack and lose.
Named the Player of the Match for the semi-final won by Hungary 33:25, Farkas finished the game with 11 goals, two assists and two drawn penalties, being the key to Hungary's seventh win at Slovenia 2022 and their 15th consecutive win at the IHF Women's Junior World Championship.
"It was a hard game, but we made it and we really deserved to win. Now, we go on to the final against Norway and we will like to put everything we have in that match," adds Farkas.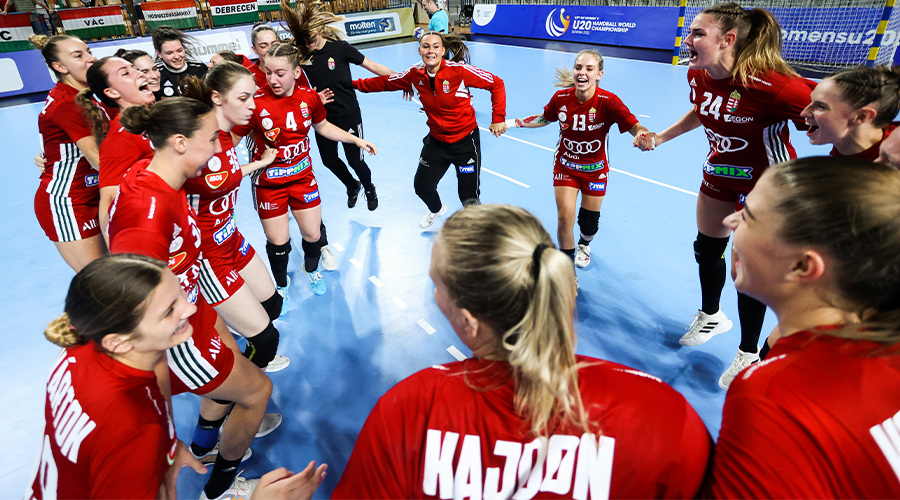 Indeed, Hungary must complete a Scandinavian hat-trick if they are to retain their title won four years ago, in the previous edition of the competition, on their home ground. 
First, they secured a 30:26 win against Denmark in the quarter-finals, in a crunch match, which saw them take control in the second half and beat the Scandinavian side with their own weapons, namely the defence.
Another win against Sweden in the semi-final put Hungary in the position to play against Norway, a fellow unbeaten side at the 23rd IHF Women's Junior World Championship, in their quest for gold.
Only two sides, the Soviet Union and Russia have retained the trophy they had previously won, a performance which has not been seen in the competition since 2005.
"Of course, winning a trophy in such a manner would be amazing, it would mean the world to us. We are confident, really confident that we could win, if we will play like that once again.
"If we play the same like we did against Sweden, I think there is no team that can win against us," says Farkas, with all the confidence in the world.
With an average of 35.29 scored goals per game – the best in the competition - and conceding only 18.86 goals per game, seven less than Norway at Slovenia 2022, Hungary will definitely be favoured, as they have been looking unplayable at times.
And Farkas, Hungary's captain, who stands only 1.69m tall but can dazzle the opposing defences, knows a thing or two about Norway, a team that has been on her radar for some time.
Nurtured in the renowned Györi Audi ETO KC academy, where she played until 2021, before moving to Dunaújváros, Hungary's captain tried to learn as much as she could from a fellow centre back. Namely one from Norway, Stine Bredal Oftedal, who has been leading the Hungarian powerhouse at club level since 2017.
"Stine is just an amazing person and an amazing player and I have learnt a lot from her. I have watched her closely, trained with her many times and I just tried to enhance my game from what I saw," concludes Farkas.
Whether Oftedal's pieces of advice will come to haunt Norway in Sunday's final, that is still an open question. For other answers, Farkas has already answered them with her performance on court, where she has definitely been on top for the past years, especially in the most crucial matches.