Adopting India's future: How handball changed the lives of India's players at Slovenia 2022
26 Jun. 2022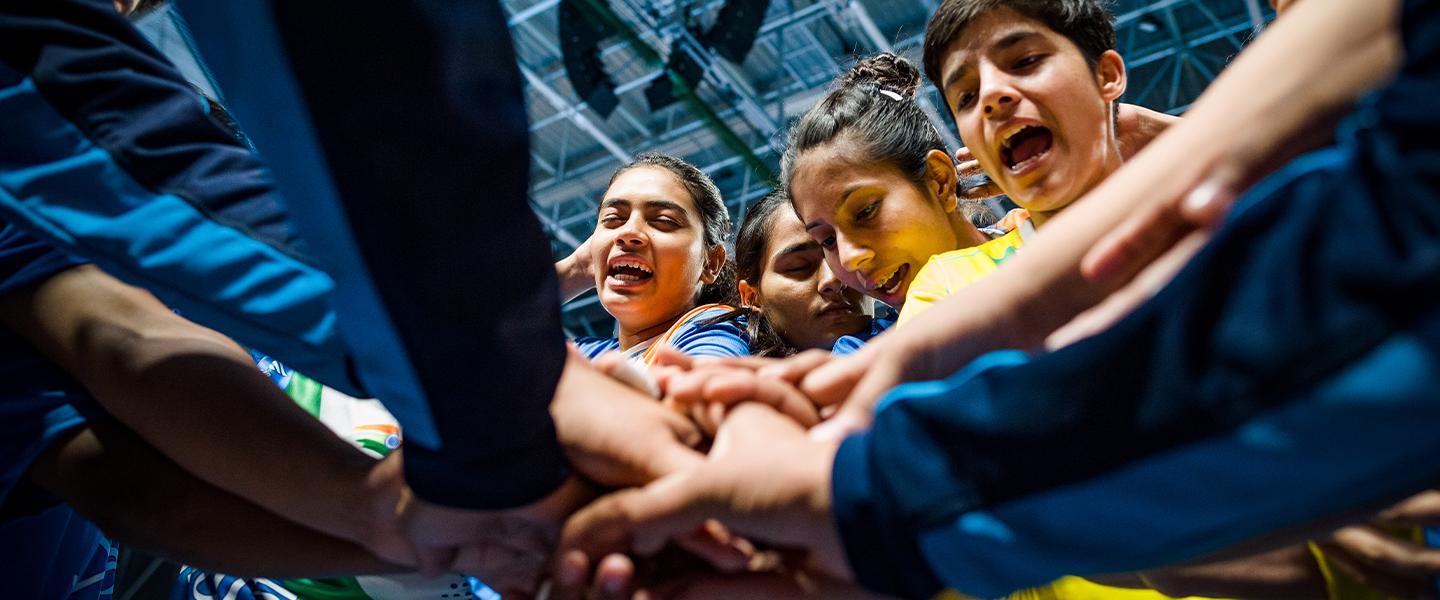 "I owe everything in my life to handball. My career, the pleasure I had of playing and coaching, being part of a team, but also my marriage. I have met my wife, Snehlata, also through handball and would like to give back something to sport."
India have qualified for the IHF Women's Junior (U20) World Championship for the first time in their history and being present at Slovenia 2022 is a huge chance for the Asian side to further develop the sport in what could prove to be a huge market.
And one of the men responsible for the growth of women's handball in India and making it for the first time to this competition is Sachin Chaudhury, a former player turned coach, who is eager to see India get better and better and become a mainstay in these competitions.
It is always difficult to develop handball in huge countries like India, as funds are not readily available to improve the sport on a year-by-year basis. The infrastructure is also lacking, as many of the players are still training and learning the basics of handball on clay courts.
"For all of India's players at the IHF Women's Junior World Championship, this is a fantastic experience and a steep learning curve. In India, we are usually playing on clay, we do not have any arenas. The players are unfamiliar with resin or with playing in such an environment, therefore they must adapt to the new conditions, which takes time," adds Chaudhury. 
Yet, big strides have been made in the last few years to improve Indian handball. With that goal in mind, Chaudhury chimed in with his expertise and created a handball academy on a piece of land he owned, trying to help players improve.
Sachin and his wife, Snehlata, herself a former player, adopted 37 girls from rural, undeveloped areas, trying to teach them handball and offering them a place to work and grow their quality of life. Five of those players made the roster to the 23rd edition of the IHF Women's Junior World Championship in Slovenia.
"We select children from rural areas and bring them to offer them a platform to play handball so they can bring glory to India. I want to give complete credit to my wife to making it happen. With results getting better and better, many players came to us to help them improve their life," adds Chaudhury.
With results in international competitions getting better and better, including winning the AHF Asian Women's Junior Handball Championship in March 2022, despite a loss against the Islamic Republic of Iran, more players have been getting more interested in handball in India.
"It is a hard work, but it is also beautiful and getting results just confirms that everything we have been doing, we have been doing right. Players are working harder and harder and the results for our team have been better," adds Chaudhury.
During the lockdown period caused by the COVID-19 pandemic, the number of players that came to Chaudhury's academy soared by 60% and the focus was on helping them and, as a byproduct, Indian women's handball, to improve.
Therefore, India's participation at the IHF Women's Junior World Championship was not just a moment of pride for the Asian country, but also a huge moment for Chaudhury and his team, taking on the big stage for the first time in history.
Being drawn in Group A, alongside powerhouses like the Netherlands and Japan, and another European team like Slovakia was not ideal for a rookie side, as India lost all the three games they played so far at Slovenia 2022, scoring 51 goals and conceding 147, by far the largest amount out of the 32 teams that took the court in the competition.
However, the experience gained by the Asian side was invaluable. Despite shipping that amount of goals, India did deliver some good handball at times, as one of their backs, Bhawana, scored 21 goals in the first three matches, jumping to the fourth place in the top scorer standings, only nine goals shy of the leader, Austria's Kristina Dramac.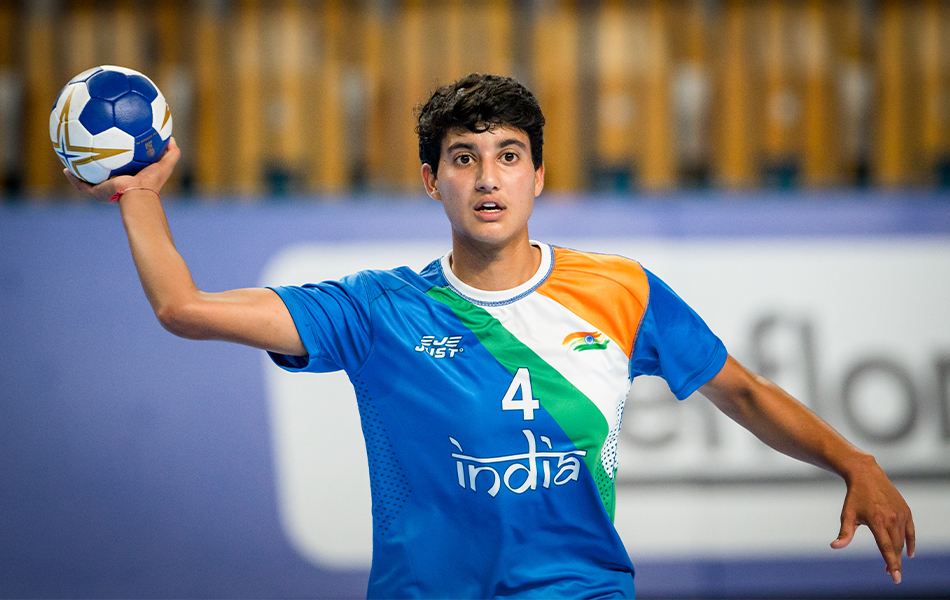 The goal will surely be to qualify for the senior IHF Women's World Championship in the future, but the path to that moment is long.
"Like I told you before, our players are not used to these conditions, for many of them it is one of the first times they are playing in these big arenas, like the ones we found in Slovenia.
"Yet, I think this is an amazing moment for handball in India, a moment that could really galvanise more girls to try and take up the sport and improve as a team and as a nation. Results can come, but when starting from the bottom, it is difficult," adds India's coach.
After finishing last in the preliminary round, India will continue their journey in the President's Cup, where they will play against Guinea and the Islamic Republic of Iran, the other two sides who are making their debut in the competition at Slovenia 2022.
It is not about winning games, insists Chaudhury, despite leaving their first edition of the IHF Women's Junior World Championship with a win would be nothing short of amazing.
India's journey, however difficult it might have been, underlines how crucial handball can be to the development of team spirit, forging new friendships and unbelievable memories. 
And for India's players, this experience might even become life-altering.