Czech Republic

Coach: Martin Hríb & David Kalous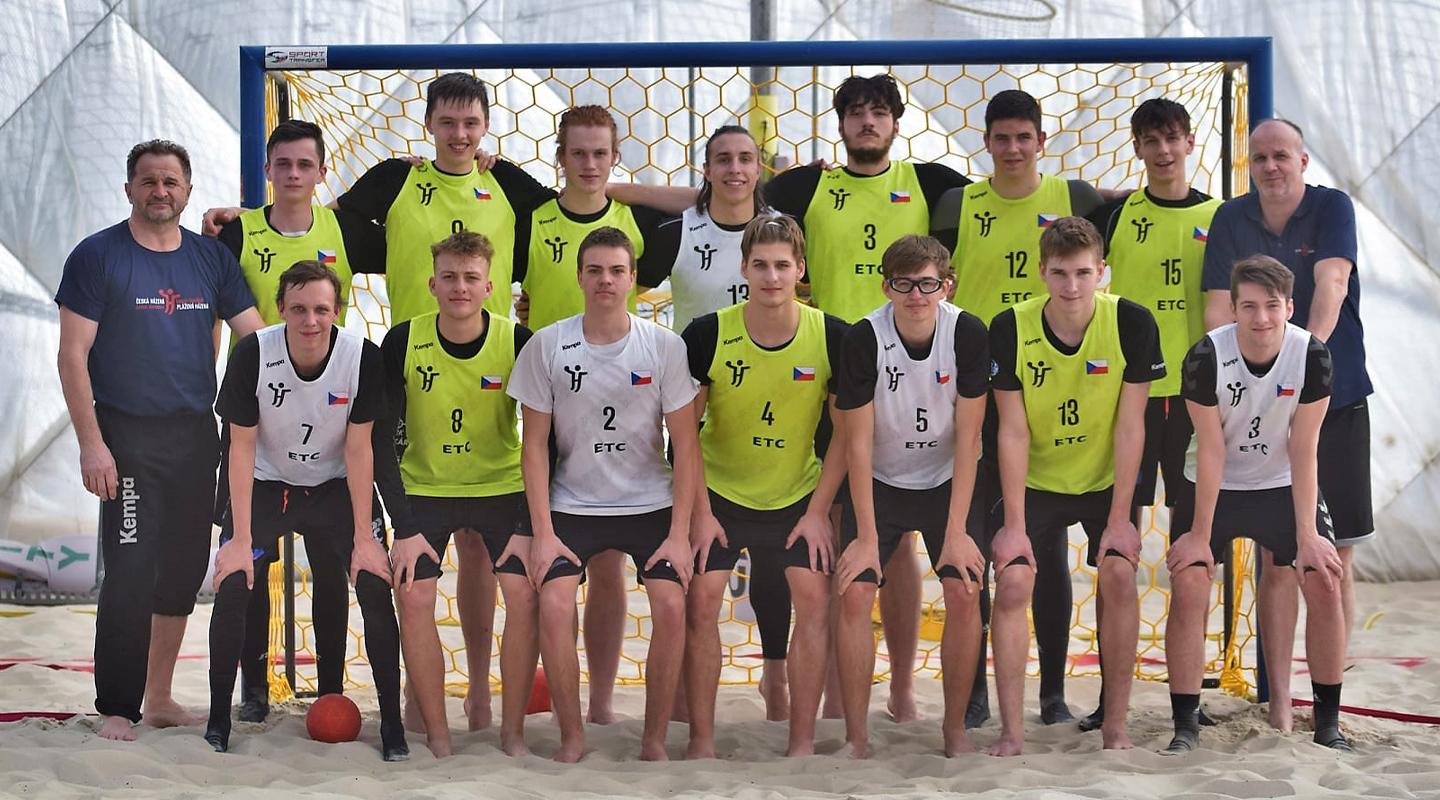 Czech Republic
Czech Republic
Team Players
Team Info
After being awarded a Wild Card entry to Greece 2022, Czech Republic swiftly arranged a two-day preparation camp to finalise their squad for the 16-team IHF Men's Youth Beach Handball World Championship.
"Everything changed terribly fast, for a while it looked like we were going, then we weren't but we must thank the sponsors who raised the money in two days, allowing us to leave," said coach Martin Hríb about the late call-up.
"Who wouldn't be happy in going to a World Championship? It's the biggest event we can play at after the Youth Olympics Games."
Heraklion and Greece 2022 comes exactly one year after the Men's 17 EHF Beach Handball EURO 2021 in Bulgaria, where they finished ninth. Their results in Varna included wins over Netherlands, Slovenia, Romania and Hungary, before a second win over the Netherlands side to secure a place inside the top 10.
The Czech Republic team will face title-holders Spain, hosts Greece and second-placed Asian team Jordan in their preliminary group.
"As soon as we knew that we would be part of it, it was great news," said Czech Republic goalkeeper Jakub Lavička. "We faced Spain in Varna and played a very good game against them. I think we have what it takes to beat them."
Coach Hríb was also spending the preparation time doing some research on those teams they will face early on.
"I'll try to get some more information, but there won't be much," he said. "Greece played in Varna, but we don't know the Jordanians at all but everyone who does sport wants to win everything they can, so we want to advance from the group and then get the best possible results in the main part."
The two-day preparation camp took place in the city of Most from 4 to 5 June, with coach Hríb selecting the squad of 10 from that.
"It was a bit more challenging because we were preparing the boys for the senior qualification for adult European Championship and for the European U16 Championships, so the Greece 2022 category is exactly between these groups. 
"Luckily, the senior national team also includes some guys who were in Varna so we had somewhere to reach. The rest of the team will be completed by talented juniors for whom it will be a good preparation."

Key players: Jakub Lavička, Pavel Vojíř
Qualification information: Men's 17 EHF Beach Handball EURO 2021 – 9th place
History in tournament: 2017: DNQ
Group at Greece 2022: Group C (Spain, Greece, Jordan, Czech Republic)