2019 IHF Women's World Championship – update
10 Jun. 2019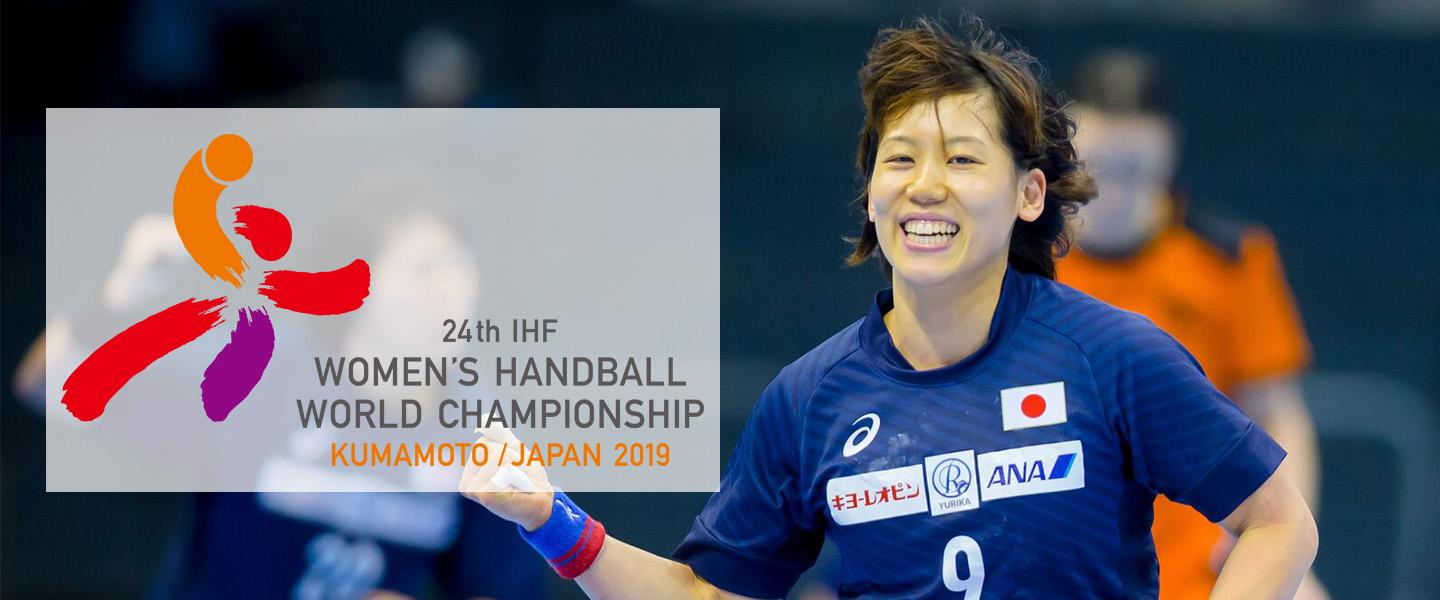 Final teams confirm qualification
The 2019 IHF Women's World Championship – European Play-Off Phase 2 completed last Thursday with nine teams confirming their place in Japan following a two-legged play-off.
 
Germany (49:45 vs Croatia on aggregate), Denmark (61:36 vs Switzerland), Sweden (78:42 vs Slovakia), Norway (65:49 vs Belarus), Serbia (60:49 vs Poland), Montenegro (49:49 vs Czech Republic, won on away goals), Slovenia (71:57 vs North Macedonia), Hungary (69:42 vs Austria) and Spain (66:58 vs Iceland) all won their matches to book their tickets to Kumamoto.
 
The nine European teams join Japan (hosts), France (world champions), Argentina and Brazil (South and Central American Championship), Romania, Russia and Netherlands (EHF European Championship), Australia, China, Kazakhstan and Korea Republic (AHF Asian Championship), Angola, DR Congo and Senegal (CAHB African Championship) and Cuba (North American and Caribbean Championship) as the 24 teams qualified through to the final competition.
 
Read the review HERE.
 
Draw for final competition
With all 24 teams confirmed for Japan 2019, the final information for the draw is now known too. On Friday 21 June (16:00-19:00hrs local time), the draw and subsequent media conference and reception party will take place at GINZA SIX (Chuo-ku, Tokyo).
 
From 16:00-17:10 the Kanze Noh Theatre will host the draw itself with IHF President Dr Hassan Moustafa set to attend alongside Prefectural Governor of Kumamoto Ikuo Kabashima, Kanji Wakunaga President of Japan Handball Association(JHA), Ulrik Kirkely (Japan women's national team coach), players Nozomi Hara (captain) and Shiori Nagata plus many other guests and media.
 
All in attendance will be treated to a variety of entertainment including the traditional entertainment of 'Noh', introduction films, unveiling of the championship trophy and medals
 
Phase 2 tickets on sale until 20 June
The second phase of ticket pre-sales started back in February and will last until 20 June. According to the Japan 2019 website, handball fans who buy their tickets during this period will be offered "original championship goods". The ticket website can be found HERE.
 
A new ticket promotion involving Japanese idol girl group member and Japan 2019 ambassador Tanaka Miku has also launched.
 
Volunteer applications accepted until 30 June
Anyone looking to volunteer at Japan 2019 has until the end of this month (30 June) to apply via the official website HERE.
 
Entitled 'Kumamoto Colours', the volunteer team consists of different kinds of activity from administrative support, guests/VIPs, media, volunteer centre management, fan zones, competition management, hall management, business guidance, medical services and much more.
 
For more information and to find links to all the social media for Japan 2019, visit their official website at www.japanhandball2019.com.
 
Fans can also view the official promotion movie featuring 'Kumachapin', the ambassador for sporting events in the Kumamoto prefecture, and 'Kumamon'. 'Gachapin', who has been one of the most famous Japanese mascot characters, has evolved to become 'Kumachapin'. He now wears red cheeks and helps boosting Kumamoto International Sports Year.