Dr Moustafa: "A very high performance"
15 Dec. 2019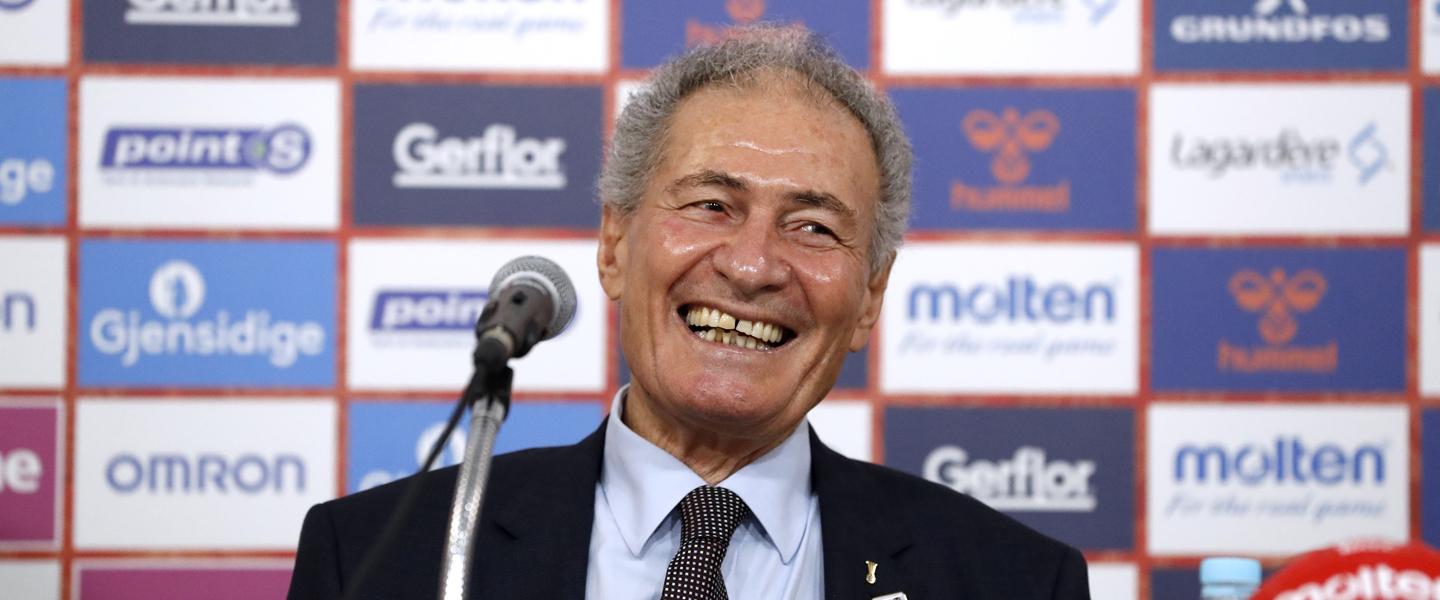 IHF President, Dr Hassan Moustafa, spoke to the world's media earlier today at the closing media conference, ahead of the final two matches.
We are very happy to be here with you today to talk about the outcome of this successful world championship in Japan. 
All of us are very happy to be here in Japan and for three years they have done a very good job. We have had many different meetings in different cities and countries, and we are here now in the final with the two best teams.
We can confirm that with regards to women's handball we are in a very good way. If you look at the performance of all the teams during this world championship it is a very high level with a lot of competitive games from all the teams.
The main competition was very hard to win for the teams; and there were no difference between the others. Sometimes you look at the teams in games, for example, 'X country' plays this 'Y country' and the result will be for that country, but it is not like before now. Now you have to struggle from the beginning of the match until the end of the match.
I want to talk about something which is very important for us – the quality and quantity of teams now. Different countries are coming now, and we are very happy to have all these countries come and develop women's handball, especially, a lot of countries who are coming for the first time. No less than 15-18 countries can beat each other and that is very important for us. 
Handball is not like before; a team can be ahead three or four goals and the match is finished in the last 10 minutes, but you can see here that a lot of matches the result of the match has changed in the last 5-10 minutes. 
Handball is now faster and more attractive for everyone; no-one can relax during the match; the coaches, the players or the officials. It is hard for the referees and I want to give my gratitude to the IHF Playing Rules and Referees Commission (PRC) who did a very good job in the preparation for this world championship.
I also want to give my gratitude in name of IHF for the Japan 2019 Organising Committee who did a very, very good job. This can be seen as one of the best ever organised world championships.
I also want to congratulate the Japan Handball Association for the good performance of the Japanese team here, reaching a ranking of 10th – the first time for Japan to reach this ranking (in the 24-team format). Congratulations to them.
Finally, I wish everyone luck for the final, the organisers and the teams, and I hope the best team can be world champions.