President's Cup victory for France against Hungary
09 Dec. 2019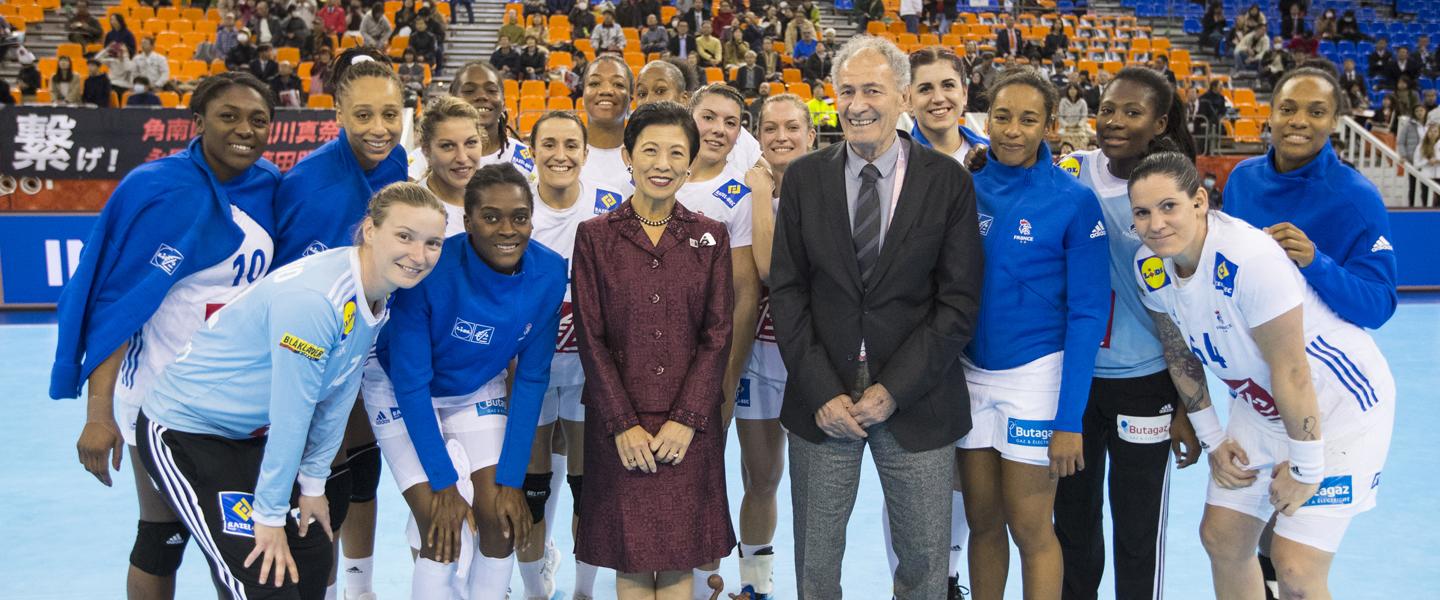 France beat Hungary 26:21 to win the President's Cup inside the Park Dome Kumamoto this evening, a bittersweet win for the world and European title-holders as they now leave Japan in 13th place – their third lowest ranking in history.
The 14th-place rank for Hungary is their second lowest finish in history, but an improvement on their record low – 15th in 2017.
President's Cup Final/Placement Match 13/14
Hungary vs France 21:26 (12:12)
At the end of the 60 minutes Her Imperial Highness Princess Takamado presented Hungary's Viktoria Lukacs with the hummel Player of the Match award in acknowledgement of her seven goals, but they would prove to not be enough as France powered to a win in a strong second half performance after an all-square first (12:12).
Hungary had gone ahead 16:14 in the 37th minute, but the game completely turned around thanks to a French 4:0 run in a period where Hungary did not score for seven minutes. When they did start scoring again Greta Marton brought her side level (18:18) with 14 minutes remaining.

But Hungary would only score three times in the remainder of the match as France kept their energy levels up until the 60th minute to take a comfortable win, with victory already clear by the 56th minute (24:19).
hummel Player of the Match: Viktoria Lukacs, Hungary