Squad Changes: Argentina, Romania, France, Montenegro
03 Dec. 2019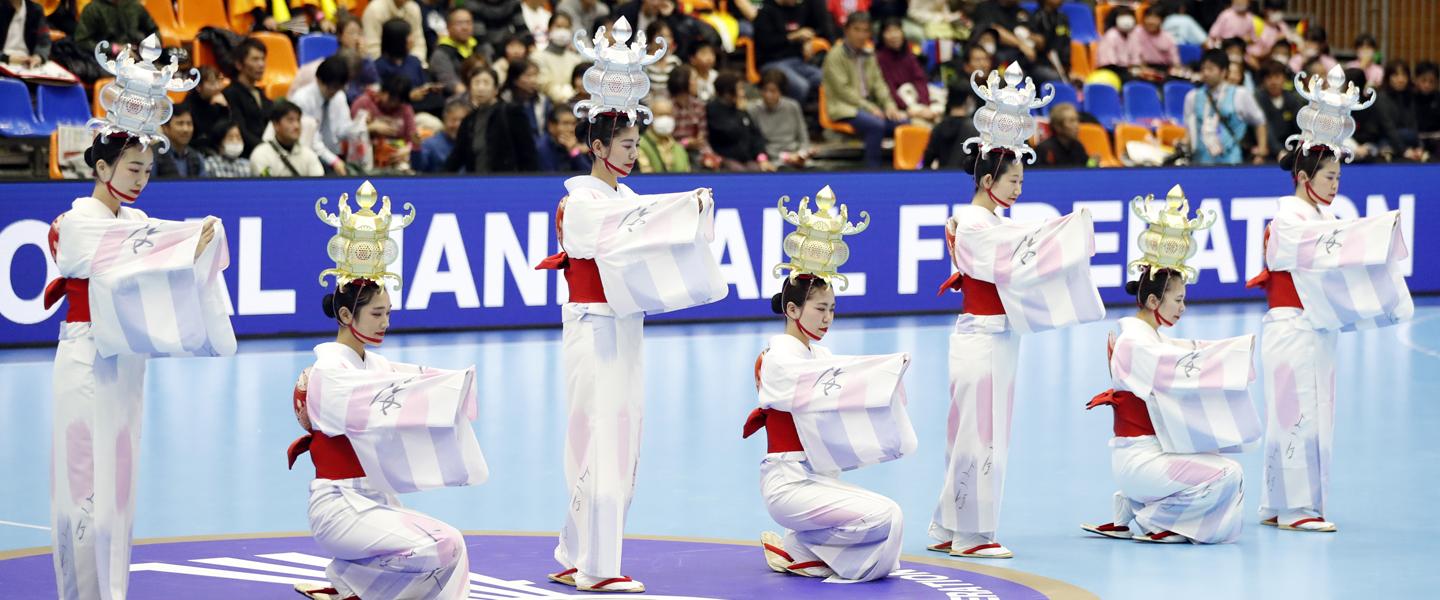 Four teams have made their first player replacements ahead of the third round of matches at the 2019 IHF Women's World Championship in Japan.
Argentina have brought in 23-year-old line player Giuliana Gavilan, replacing Rocio Campigli, who also plays on the line. Gavilan has scored 38 goals in 30 matches for her country.
Tomas Ryde has made a change for his Romania team with the coach bringing in goalkeeper Diana-Cristiana Ciuca for line player Raluca-Elena Bacaoanu. The 19-year-old Ciuca plays her club handball for SCM RM Valcea and is yet to make an appearance for the senior Romania side.
French left back Gnonsiane Niombla replaces right back Camille Ayglon Saurina as coach Olivier Krumbholz makes his first change of the competition. Niombla plays her club handball in Hungary for Siofok and has scored 229 times in 106 games for her country.
The final change sees Montenegro replace right back Nikolina Knezevic with goalkeeper Marina Rajcic. The 26-year-old stands at 1,78m tall and has made 115 appearances for her national team, scoring one goal.

Tuesday 3 December
Player Replacements
Montenegro (MNE): #1 Marina RAJCIC (Goalkeeper) IN, #20 Nikolina KNEZEVIC (Right Back) OUT
1 of 3 Montenegro player replacements allowed during Japan 2019

Argentina (ARG): #13 Giuliana GAVILAN (Line Player) IN, #7 Rocio CAMPIGLI (Line Player) OUT
1 of 3
Romania (ROU): #12 Diana-Cristiana CIUCA (Goalkeeper) IN, #9 Raluca-Elena BACAOANU (Line Player) OUT
1 of 3
France (FRA): #29 Gnonsiane NIOMBLA (Left Back) IN, #5 Camille AYGLON SAURINA (Right Back) OUT
1 of 3

Monday 2 December
Player Replacement
Japan (JPN): #11 Mana HORIKAWA (Line Player) IN, #2 Mika HAGATA (Line Player) OUT. 
1 of 3
Late Registrations
Netherlands (NED): #20 Inger SMITS (Left Back)

Norway (NOR): #11 Malin AUNE (Right Wing)
All 24 teams had to register their final squads, with a maximum of 16 players from their original 28-name squad, ahead of their opening games at Japan 2019, for more information visit HERE.