Germany make it two from two
01 Dec. 2019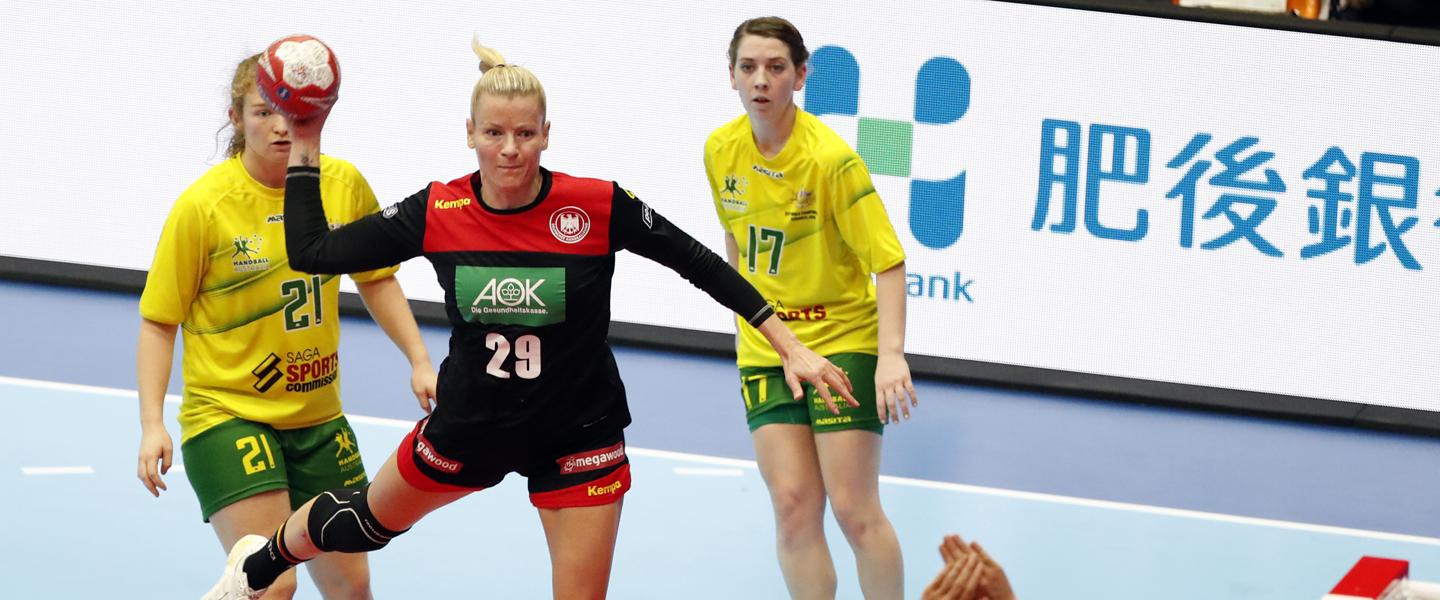 Just four goals in each half was never going to be enough for Australia to overcome the might of traditional handball powerhouse Germany in the second round of Group B games at the 2019 IHF Women's World Championship in Japan.
But despite the odds clearly in their favour, the European side did not take their foot off of the accelerator, scoring more in their second period than in the first, to win by 26 goals (34:8) and make it four points in two days after their victory against 2013 world champions Brazil yesterday.
GROUP B
Australia vs Germany 8:34 (4:16)
Henk Groener's Germany side conceded their fewest goals in a world championship game since the 1993 edition when they beat Angola 30:8 against Angola in Norway, a competition in which they would go on to win.
Despite Australia being the lowest-ranked team in a tough group featuring current and former winners Denmark, France, Korea and Brazil, Germany did not take the threat lightly, ending with a devastating 65% strike rate in front of goal and 67% save rate at the back.
The Australian equivalent was just 23% and they could not get off the mark until a few seconds after the 10 minute mark when Rosa Boyd scored a quick double to make it 5:1 and then 5:2, but just two further goals came in the half – a half in which the European side scored seven unanswered goals in the last nine minutes to make it 16:4 at the break.
The second half saw Germany extend their lead to 17 (21:4) before Madeleine McAfee scored Australia's fifth in the 39th minute. This did little though to dent the German lead and 13 further goals were only answered by three from Australian captain Sally Potocki as both teams look forward to a rest day tomorrow and very different aims for Tuesday when Australia are in action against France and Germany face Denmark.
"I am happy the way my team has played today," said Groener. "The team stayed focussed over 60 minutes in defence which is not easy and we played well on our fast-breaks. All over the game I am very happy with the way we have performed."
"Our group is so strong – yesterday we had Denmark, today we have Germany and next we have France," said Australia coach Heba Aly. "We are still fighting to develop our team."
hummel Player of the Match: Julia Behnke, Germany