Spain shock Romania with big win
30 Nov. 2019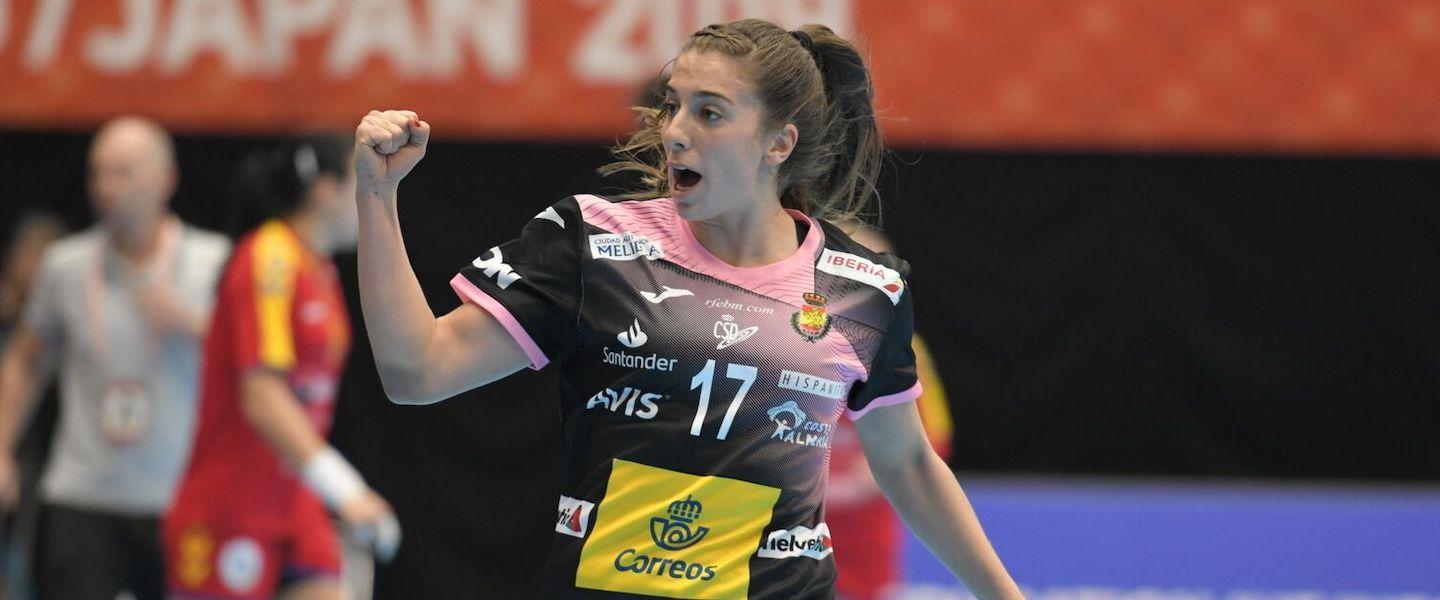 The Group C match between Spain and Romania in Kumamoto Prefectural Gymnasium ended with something of a surprise result, as Spain earned a one-sided win over Romania, who ranked among the four best teams in Europe at the last continental championship – a sure sign of being a contender for the 24th IHF Women's World Championship title. 
However, there was little contest. Spain were in control by the end of the first half, and any hope Romania could turn the game around was quickly quashed as the 2012 Olympic bronze medallists steamrolled to a huge victory. 
GROUP C
Romania vs Spain 16:31 (9:16)
Romania entered the 24th IHF Women's World Championship as semi-finalists at the last European championship, one year ago, where Spain ranked 12th. It was therefore expected to be a tough match but one that would likely end in a victory for Romania, however, it was Spain in control from the outset. 
With some key players absent, it seemed nothing went right for Romania. The scoring efficiency was far below the usually powerful attacking team's potential, with just 16 shots out of 42 attempts scored. Recently returned from injury but not expected to be at her full strength as yet, four-time IHF World Player of the Year Cristina Neagu was nevertheless key in avoiding a worse result, as she tallied six goals.
In contrast, it was a dream match for Spain, who could not have hoped for a better start to their Japan 2019 campaign. Almost every player contributed on the score board, with Alexandra Cabral Barbosa and Alicia Fernandez Fraga leading on six goals from as many attempts. 
In goal, Spain's duo of Silvia Navarro and Darly Zoqbi de Paula were both in form. Navarro recorded an impressive 40% but was eclipsed by Zoqbi de Paula's huge rate of 60%. At the other end of the court, neither Yuliya Dumanska nor Denisa Dedu were at their best. The two combined for seven saves at 18%. 
The nightmare for Romania began early, as Spain opened with three unanswered goals. The game was still within reach for Romania at 8:10 in the 21st minute, but a strong end to the half from Spain saw them take a 6:1 partial and create the comfortable half-time advantage. 
Spain were quick to decide the game when the second period began. Seven minutes in, they reached a 10-goal advantage, 10:20, while Romania struggled in attack, netting seven in the second 30 minutes. It was a considerable surprise to see such a score line and the two pointes essentially decided so early, and as Fernandez took Spain to a 25:14 lead with 10 minutes remaining, Romania's hope for a comeback was silenced. 
hummel Player of the Match: Alicia Fernandez Fraga, Spain