Norway target third consecutive final; Spain aim for historic win
12 Dec. 2019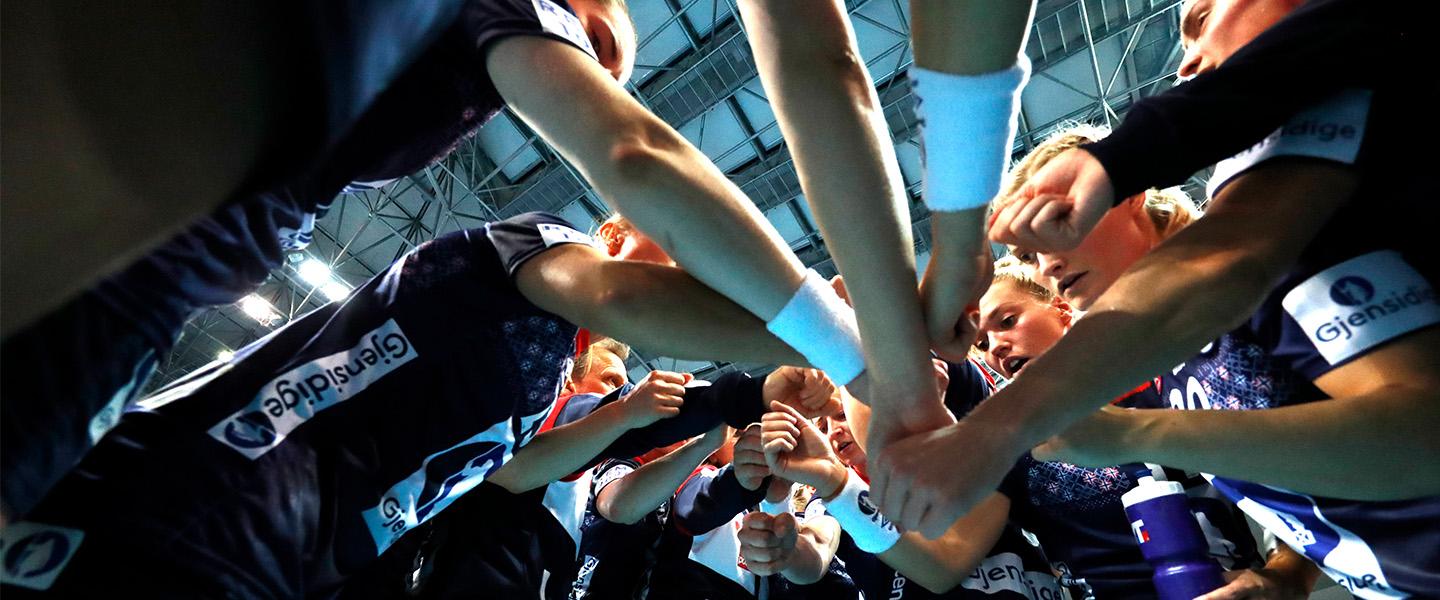 Spain have the chance to make history on Friday in Kumamoto. They have never reached the final of the IHF Women's World Championship and count one bronze medal as their best result in the competition. Spain face one last obstacle on the path to the possible trophy, and it is not an easy one.
Norway have reached the final at the Women's World Championship in the last three editions, and have collected medals at every edition since 2007, aside from one fifth-place finish, at Serbia 2013. They are widely known for their enormous success, and are a formidable opponent for any team to face. 
Can Spain capitalise on their great form at Japan 2019 and overthrow the powerful Scandinavian side?
SEMI-FINAL
Norway vs Spain 
20:30 local time, Park Dome Kumamoto
Spain have been in a rebuilding period over the last years, since reaching their last final in 2014, at the EHF EURO – where they were defeated by none other than Norway in the title match. 
Spain's objective during that time of development, bringing in young players alongside their more established and experienced athletes, has been to reach the 2020 Olympic Games – but success has come earlier than expected, and they now find themselves in the position to battle for a medal, and possibly a title. 
Goalkeeper Darly Zoqbi de Paula believes their fresh young players can be an advantage against Norway. 
"I think the young players always can give us a big plus in the team, because they dreamed to be here their whole life. They look at the experienced players all the time, and for them to play against Norway, it would be a big challenge," said Zoqbi de Paula. "The young players that we have, they show everyone that they have a very nice spirit to play, to play well, without fear. They fight all the time, they show every day that they can do better, so I think it will be a very, very positive thing. 
"Of course, Norway have a lot of experienced players, and young players too, but I think we played against a lot of good teams in this championship. They really played with freedom – they were totally free without pressure, and we are so proud of them. I think they can help us so much."
Spain started their Japan 2019 campaign with a huge win over Romania, which set them on course to top Group C and then place second in main round Group II behind Russia. When Spain were defeated by Russia in the main round, it was their first loss in the World Championship. They have been a surprise package no doubt, but Norway expect a big challenge, according to captain Stine Oftedal. 
"When we step out on the court and are supposed to play a semi-final, we want to win – we want to be the team that takes the next step," said Oftedal. "We have a big respect for Spain. They have this big loss to Russia, but before that they also played some games that were really good, and I think that they have so many good individual players and they have also a very strong team. 
"We will just try to be as prepared as we can, and we will of course, take it as serious as possible, because it's a final also."
Oftedal and Spain back Mireya Gonzalez both expressed admiration for their semi-final opponents' campaign at Japan 2019. 
"From the first day that they asked me about the teams that I thought would reach a medal, I said Norway. I think that just because they miss some important players, that they will not be in the level they used to be, because honestly they always find a way. They always have really great team handball, really nice to see," said Gonzalez. "There is really speed, tough defence, the goalkeeper has been amazing in this championship also. I'm really excited. I always love to play against Norway. It's great to play against these kinds of players and compete with them." 
While Norway have won a total of 10 medals at the IHF Women's World Championship, Spain count the one bronze from six years ago – but those results have little bearing on the upcoming clash, and both sides are equally determined to overcome this last hurdle on Friday.