Serbia clinch last Group A main round spot
06 Dec. 2019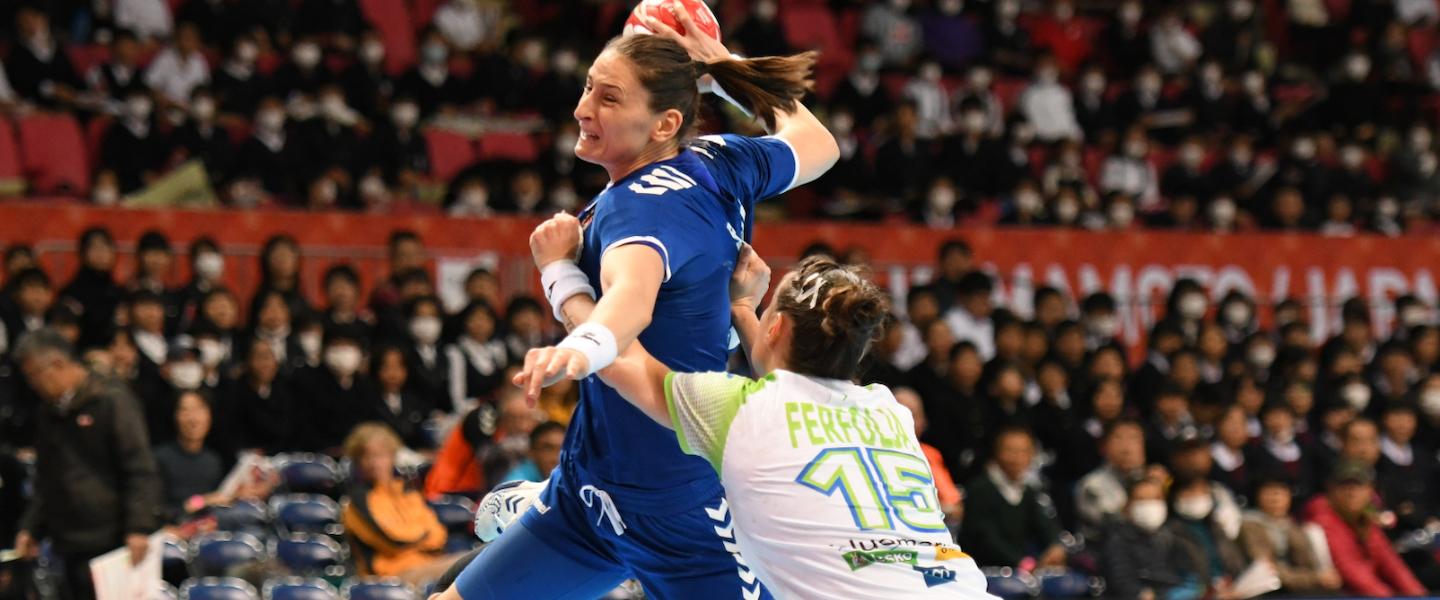 After a thrilling match against Slovenia where the score was level as late as the 59th minute, Serbia ended their 24th IHF Women's World Championship preliminary round campaign with a two-goal victory that earned them the group's last place in the next stage. Serbia therefore follow Norway and the Netherlands into the main round. 
GROUP A
Serbia vs Slovenia 29:27 (12:11)
With the last main round ticket for Group A on the line, it was a high intensity battle between Serbia and Slovenia to open round 5 in Aqua Dome. Slovenia had a much stronger start, scoring five unanswered goals before Serbia hit the back of the net for the first time in the ninth minute. 
However, Serbia recovered from their slow and by the 20-minute mark, it was a thrilling level game to the end. 
After the defence and goalkeepers played a key role in the opening half, with great saves from Serbia's Katarina Tomasevic, and Slovenia's Amra Pandzic and Branka Zec, the second period was at times something of a goal fest. Both teams played at high speed and relied on huge games from the back court. 
For Slovenia, once again it was Tjasa Stanko and Ana Gros contributing the majority of goals with the guidance of centre back Nina Zulic, reaching a total of 10 and eight, respectively. For Serbia, back Jelena Lavko (seven goals from eight attempts) and line player Sladana Pop-Lazic (eight goals at 100% accuracy) were the high scorers. 
However, while Stanko and Gros were the clear leaders in attack for Slovenia, Serbia's effort was shared more widely between the squad regardless of who was converting the efficient plays into goals. 
After Slovenia led most of the first half and Serbia fought back to level, the second period saw the lead change hands more than once. Just inside the last quarter, Stanko pulled Slovenia in front to 23:20, but then Serbia responded with their own 3:0 partial and equalised once again.  
With five minutes to play, the score stood at 27:25 for the 2013 World Championship runners-up, and when Tomasevic made a crucial save in the 57th minute to keep her side two in front, the path was there for Serbia to take a clearer lead in the critical moment. 
However, Serbia missed the next shot and Gros struck back with her eighth goal, before Stanko profited off Serbia's empty goal due to a two-minute suspension and drew Slovenia level with a long-range shot, 27:27, with less than two minutes until the buzzer. In a nail-biting finish, it was centre back Kristina Liscevic who was the hero for Serbia, with the two last goals of the game. 
hummel Player of the Match: Sladana Pop-Lazic, Serbia