Korea remain undefeated against Brazil
03 Dec. 2019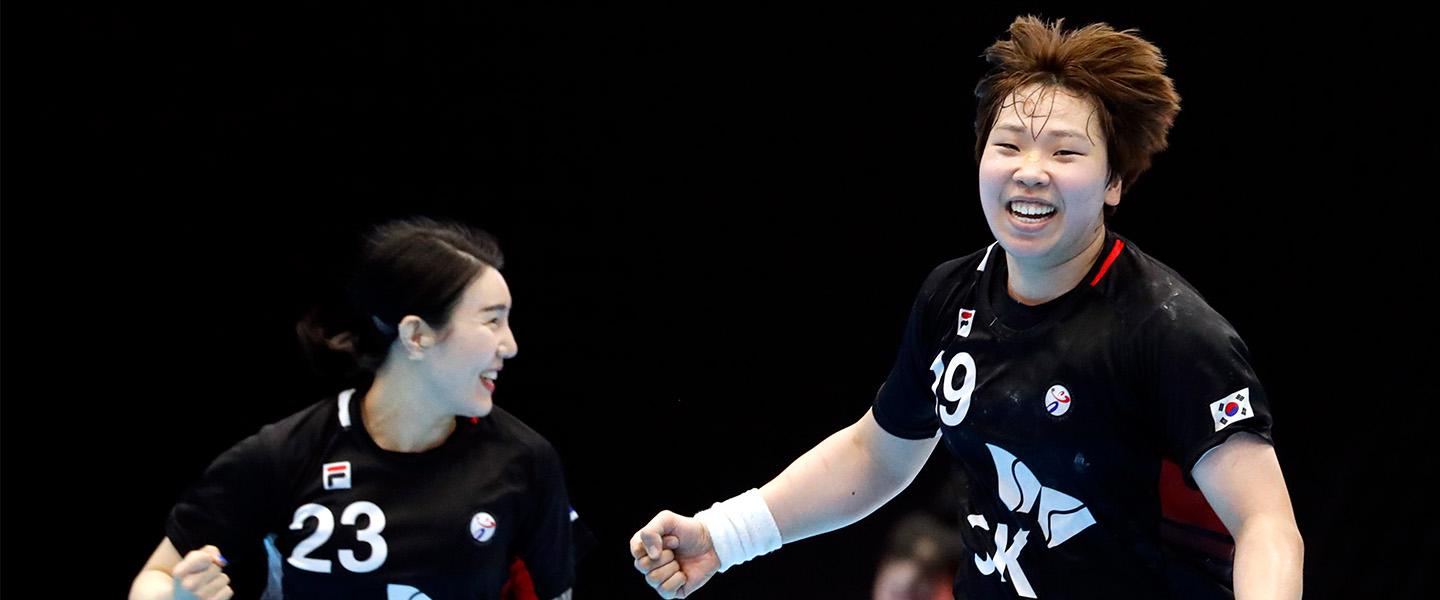 In an exciting 60 minutes, Yamaga City Overall Gymnasium saw a strong Republic of Korea claim another victory in Group B. The Asian champions remain thus unbeaten after their victory against defending world champions France and the draw against powerhouse Denmark, while a disappointed Brazil team continue with one point after their draw against France.
GROUP B
Republic of Korea vs Brazil 33:27 (16:14)
Brazil, sitting on fifth place in the table before the encounter versus Korea and under pressure to win, went into the match highly motivated. They started strong and took an early three-goal lead (5:2) in the seventh minute. As they increased it to four, Korea's coach Jae Won Kang took their first team time-out to get them back on track – and slowly but steadily, the Asian side managed to reduce the gap until finally, in minute 17, the team's top scorer, Eun Hee Ryu, scored her second out of overall eight goals to level the match at 9:9. Even though Brazil fought hard, Korea took a two-goal lead (16:14) into the half-time break after none of the teams had managed to score in almost five and a half minutes.  
In the second half, Korea managed to take control of the game and never let Brazil come closer than those two goals again. In the 52nd minute, a goal from Brazil's Bruna de Paula brought them back within three after a six-goal deficit and gave the Brazil fans hope. However, in the end Korea have proved to be too strong for the South Americans and increased their lead to six as the final result on the scoreboard read 33:27 in favour of Korea.  
Top scorer of the match was Brazil's Eduarda Amorim Taleska with nine goals. 
hummel Player of the Match: Haein Sim (KOR)