Sweden defeat China, join Japan and Russia on top of Group D
02 Dec. 2019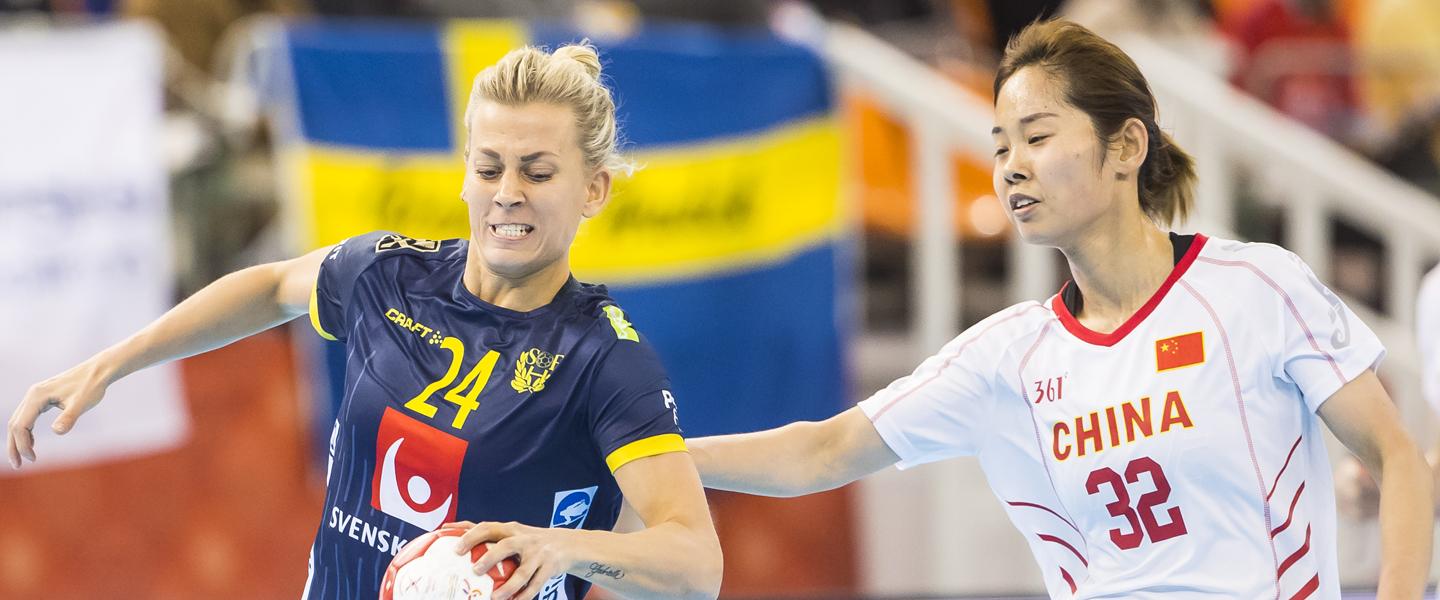 With just three teams progressing through from each preliminary group to the main round of the 2019 IHF Women's World Championship, Sweden ensured they are still in pole position to be one of them, continuing with their perfect record, making it two wins out of two to move up to four points, alongside hosts Japan and Olympic champions Russia.
The European side beat China 32:19 this evening at the Park Dome, loving the Asian team without a win in two games, just like Argentina and DR Congo – all of whom are on zero points.
GROUP D
PR of China vs Sweden 19:32 (7:16)
Again Sweden played the last game of the day at the Park Dome in Kumamoto and again they did not go in front until well after the 10-minute mark.
Like DR Congo on Saturday, today it was China's turn to have a shock lead over European powerhouse Sweden, with Olivia Mellegard finally putting her side ahead in the 13th minute.
China's Jin Qing Meng and Mo Meng Meng had worked between them to get a lead and they stayed in touch until the 15th minute mark (6:6) before a double from hummel Player of the Match Nathalie Hagman had seen her side ahead by three (9:6).
A 7:0 run at the end of the half saw the game sewn up by the half-time break (16:7) and it was completely killed off just before the 40th minute when a 7:1 run saw a 15-goal lead.
But China did not stop trying and for the next 21 minutes of the match, they outscored their opponents 11:9 to finish strongly and not get too downcast.
"We were a little sluggish but then we played our own game," said Sweden coach Henrik Signell to TV6 after the game.

"We had very good timing in the defence and came up with solution. China came with many attacks all the time, but we resisted them, we have a good width and want to bring as many people as possible into the tournament but there will be tougher matches."
hummel Player of the Match: Nathalie Hagman, Sweden