Russia make light work of Argentina
02 Dec. 2019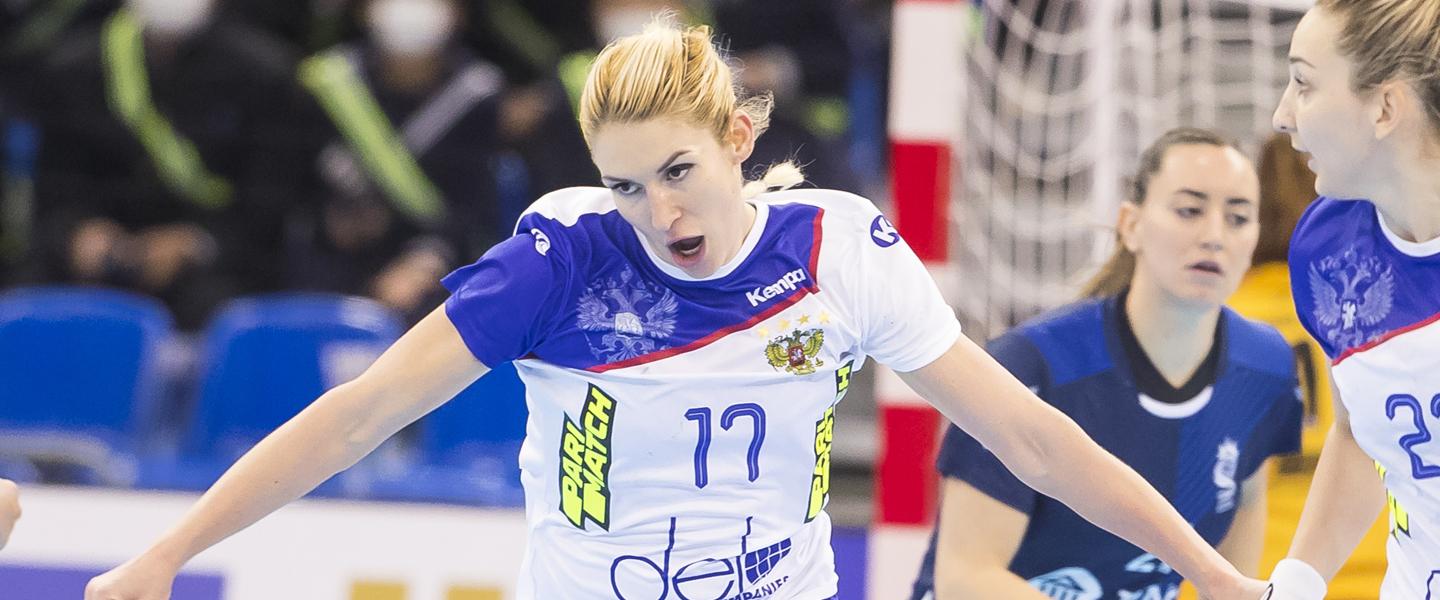 South American side Argentina will be happy to have scored 22 goals against Russia, but their European opponents were never under pressure in a 35:22 win, their second victory in two matches after they defeated China on Saturday (30 November).
The result means Argentina are still to get off of the mark at the 2019 IHF Women's World Championship after they were defeated by hosts Japan on the opening day.
GROUP D
Argentina vs Russia 22:35 (12:17)
When the impressive Joana Bolling scored the first goal for her Argentina side in the fourth minute, they were already 3:0 down, but in the crossover action, Russia's influential Anna Vyakhireva received an unintended knee to her ribs as she attempted to block the lay-off from the airborne Graciela Ayelen Garcia.
The Rio 2016 Olympic Games most valuable player (MVP) Vyakhireva lay prone on the floor, punching the floor in pain and her coach Ambros Martin and the rest of her squad no doubt held their breaths, hoping for the best, but fearing the worst.
She left the court for lengthy treatment on the sidelines, and moved to the locker room just before the 10th minute and it was during this period that Argentina gradually came back into the game, missing the chance to go level in the 15th minute when Garcia saw her shot saved with her side 7:6 down.
By this time, Vyakhireva was back on the bench, in her tracksuit, and by the time she returned to match action, she help her side open a 17:12 half-time lead helped by five goals from Olga Gorshenina.
The lead gradually grew in the second half, becoming double figures for the first time on the 43rd minute mark (25:15) as Russia confirmed another victory, slightly spoiled by the late red card for Anastasiia Illarionova for her third two-minute suspension. 
Illarionova left the court in tears, but a minute later when the game was over, her team – including a seemingly-recovered Vyakhireva – left with smiles and thoughts turning to their next match, against DR Congo tomorrow (Tuesday 3 December) while Argentina face China.
hummel Player of the Match: Anna Sen, Russia