Slovenia control final 11 minutes to beat Netherlands
30 Nov. 2019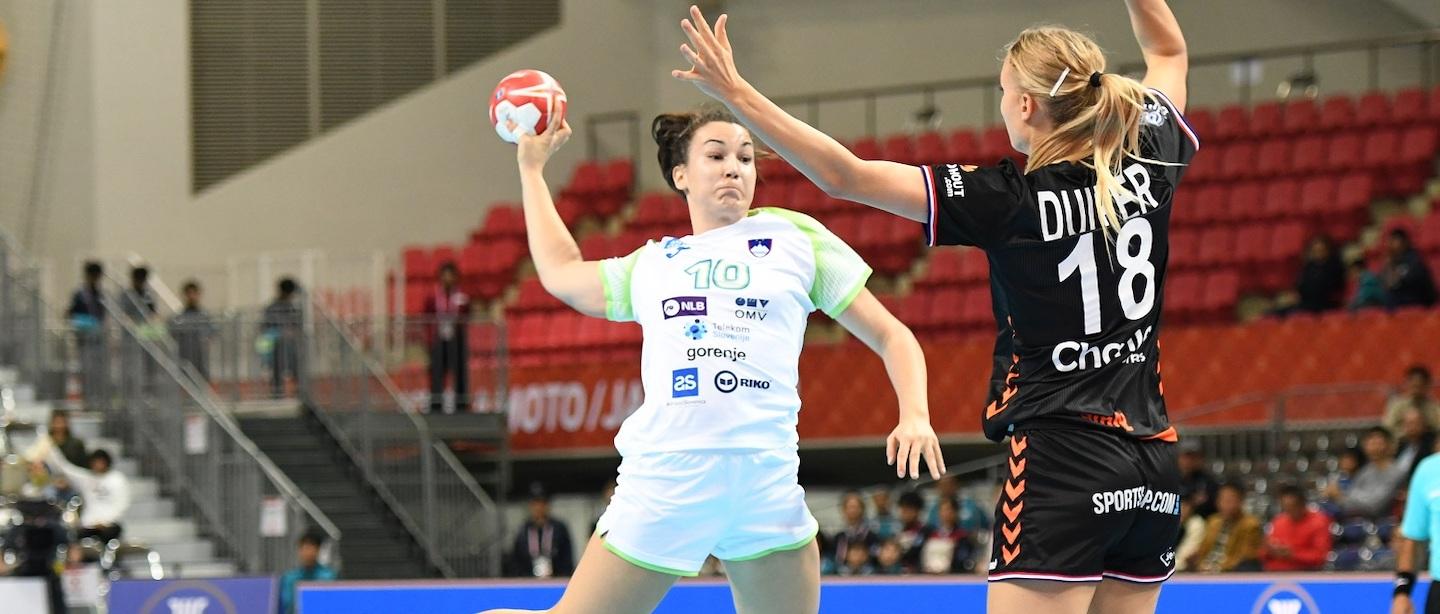 Three Slovenia goals in the first three minutes set the tone for the match as they led from almost beginning to end to claim two crucial points on the first day of competition.
GROUP A
Slovenia vs Netherlands 32:26 (15:14)
Tied with 11 minutes remaining in the second game of Group A, some costly Dutch turnovers, good goalkeeping and Slovenia's effective offense proved to be the difference as a 25:25 game with 11 minutes remaining turned into a 32:26 victory for Slovenia. The Slovenians closed the game on a 7-1 run.
The offense was fast and furious for Slovenia right from the throw-off. Nina Zulič, Tjaša Stanko and Ana Gros all put one in the back of the net within the first three minutes for the Slovenians to take a quick 3:0 lead. Luckily for the Dutch it could've been a fourth if not for the goaltending of Tess Wester.
The Dutch did well to bring the score back to one goal at halftime after trailing 1:4 and 3:7 at some points of the first half. Jessy Kramer and Estavana Polman led the late first half charge.
Coming out of halftime, Slovenia padded their one-goal advantage with two goals one from Teja Ferfolja and one from Polona Barič. However, after a Wester save at the 36th minute to avoid going down 16:20, the Dutch went on to score four unanswered goals to take their very first lead of the match 20:19 with 21 minutes left to play. They would be in the lead again 21:20 until four unanswered goals led by Stanko and Gros would put Slovenia ahead until the final whistle.
The Dutch managed to get it to one point three times thanks to Merek Freriks but could never get the advantage. 
Stanko and Gros led the game in scoring with 12 and five goals each.
Hummel Player of the Match: Tjaša Stanko, Slovenia