Coming up: Action-packed November to mark another full month of handball
01 Nov. 2022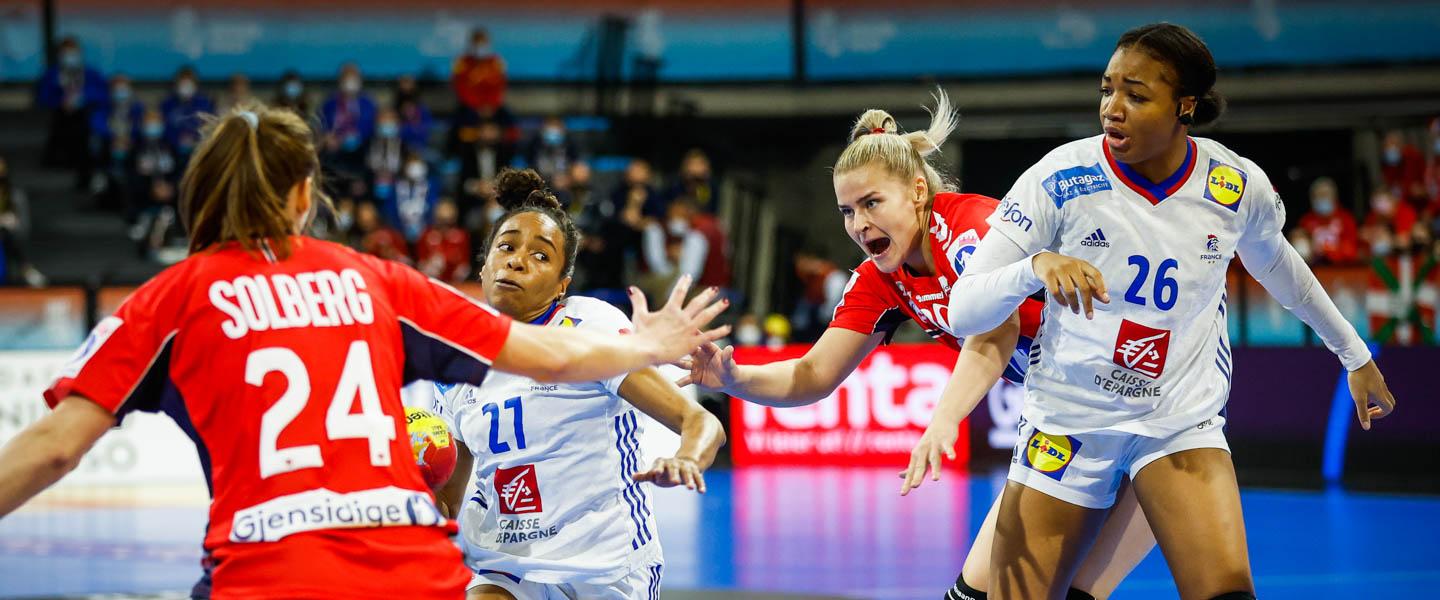 October was a month full of handball, with the 2022 IHF Men's Super Globe on display, as the best club teams throughout the world faced off in Dammam, Saudi Arabia. 
SC Magdeburg extended their winning streak to eight games. In extra time, the German powerhouse secured the trophy with a 41:39 win against Barça in another epic match for the second time in a row. But with the club teams taking a step back, it is time for the national sides to shine in an action-packed month of November.
Four continental championships will highlight the month of November as the top sides from those continents face-off, with medals on the horizon, as well as berths for the 2023 IHF Women's World Championship ready to be sealed.
The top 16 European teams will face off in Montenegro, North Macedonia and Slovenia, with all of the four semi-finalists from the 2021 IHF Women's World Championship at the start at the competition spanning over 16 days, from 4 November to 20 November, with the final weekend taking place in Ljubljana, Slovenia.
13 sides will participate in the 25th CAHB African Women's Handball Championship, which will be hosted in Dakar, Senegal, between 9 and 19 November. Powerhouses like Angola and Tunisia will be participating, as well as hosts Senegal and Egypt, who will feature in the competition after over a decade of absence.
The 2022 South and Central American Women's Handball Championship is also due between 14 and 20 November in Brazil, while the 19th Asian (+Oceania) Women's Handball Championship is scheduled in the Republic of Korea between 24 November and 4 December.
After the successful first edition of the IHF Four-a-Side Wheelchair Handball World Championship in September, the 2022 World and European Wheelchair Handball Championship (six-a-side), with nine teams fighting for the gold medal in Portugal, will also take place in November.
Seven European sides – Croatia, Spain, Hungary, Netherlands, Norway, Portugal and Romania – will be joined by India and Pakistan in the tournament, which will take place in Leiria, Portugal, between 18 and 20 November.
Club competitions in men's handball will also be taking centre stage in the Machineseeker EHF Champions League and the EHF European League Men, as the players are gearing up for the 2023 IHF Men's World Championship, due to take place in Poland and Sweden.
And there will be three more IHF Trophies. The first will take place in Central and South America, followed by the one in North America and the Caribbean and two more in Africa in Zones 3 and 7. These serve as qualification tournaments for the Continental Phase of the IHF Trophy. 
Get ready for a full month of high-quality handball in November!