USA secure spot at Poland/Sweden 2023 after winning Men's NACHC Championship
01 Jul. 2022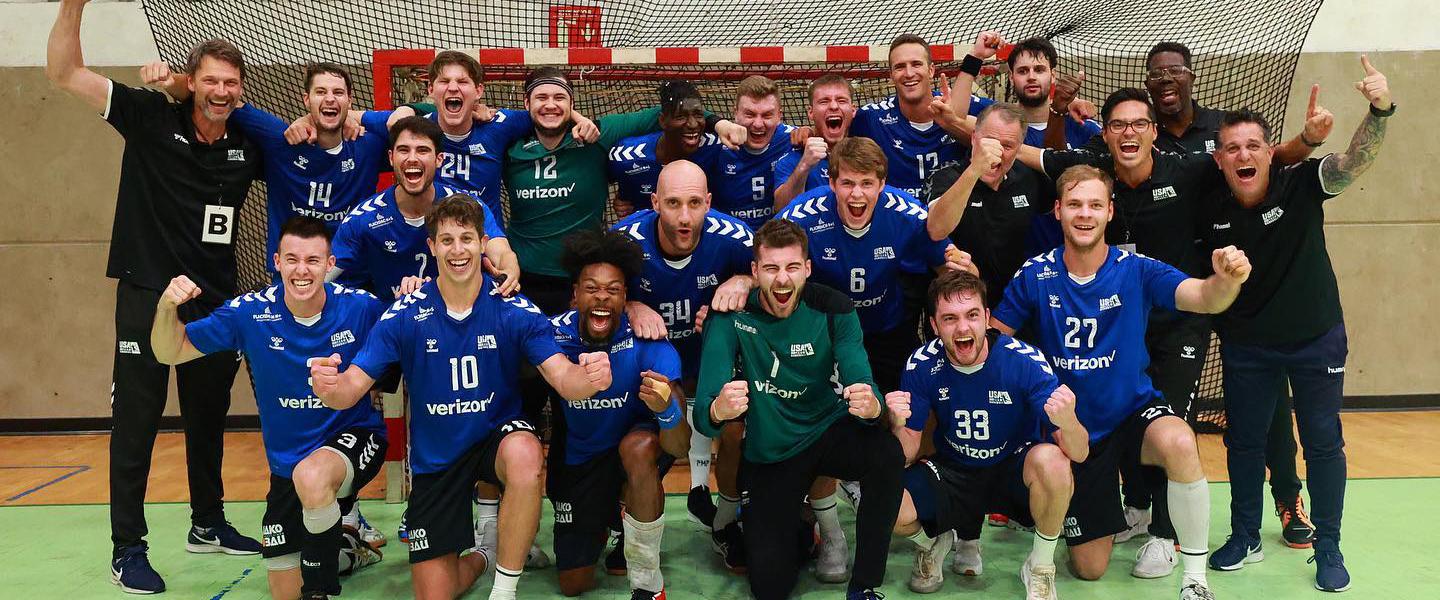 The United States of America men's handball team will make their return to the IHF Men's World Championship for the first time since 2001, after securing the gold medal at the Men's North America and the Caribbean Championship 2022.
An emerging nation in the world of men's handball, USA won all four games in the competition held at the Centro Deportive Olímpico Mexicano, including the final against Greenland, 33:26.
After a four-year break caused by the COVID-19 pandemic, the North America and Caribbean Handball Confederation (NACHC) hosted the Men's North America and the Caribbean Championship, with a four-team line up at the start, as the USA, hosts Mexico, Greenland and Cuba fought for the coveted Poland/Sweden 2023 spot.
The first part of the competition was a round-robin group, where every team played against each other, with the USA team sweeping their opponents, 36:28 against Greenland, 30:20 against hosts Mexico and 32:28 against Cuba.
With the second-placed team making it to the final, it was an all-out battle between Greenland, Mexico and Cuba, with the former side securing the spot which meant qualification for the gold-medal match.
After their loss against the USA, Greenland saved a 27:27 draw against Cuba in the preliminary round, but had no issues in the final game against Mexico, 32:26, which saw them clinch the second spot. Mexico were third in the group's final standings, with the 33:25 win against Cuba being key on their way to clinch it.
In the bronze-medal game, Cuba avenged their loss from the group phase, as they peaked late in the competition and won 35:30 against Mexico.
The final had everything one could hope, as USA and Greenland went toe-to-toe in the first half, with the American side sealing a 16:15 lead. Despite Greenland's best efforts, and a seven-goal outing from Minik Hoegh, the joint-top scorer of the tournament with 29 goals in four games, USA eventually proved too strong and sealed a 33:26 win.
Sam Hoddersen – eight goals – and Ian Hueter – seven goals – were decisive for Robert Hedin's team, who will make their comeback to the IHF Men's World Championship as they last appeared in 2001. The draw for the 2023 edition will take place in Katowice, Poland, tomorrow at 17:00 CEST.
USA were also slated to take part in the competition at Egypt 2021, but a COVID-19 outbreak in the team forced them to withdraw.
Visit norcahandball.com to find out more about the 2022 NACHC Men's Championship. 
Photo: USA Team Handball