Poland/Sweden 2023 All-Star Team revealed
29 Jan. 2023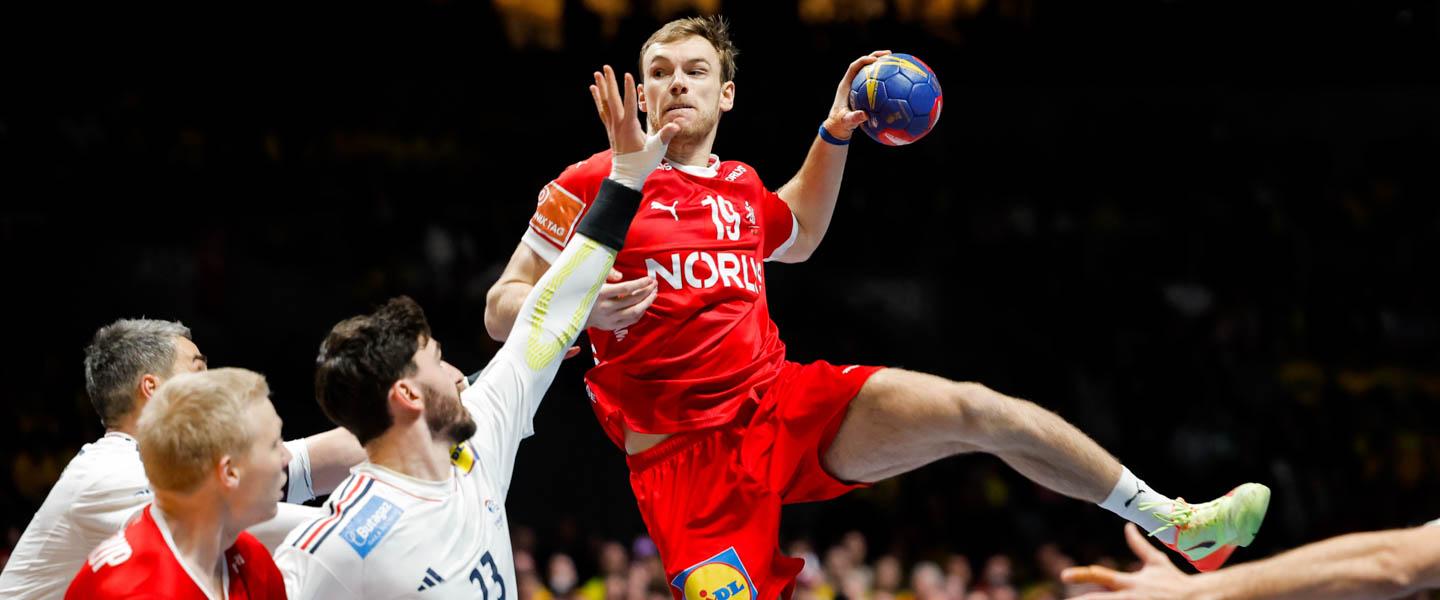 After 112 matches have been played at Poland/Sweden 2023, with Denmark clinching the world title for the third time in a row, an unprecedented feature, the All-Star team of the 28th IHF Men's World Championship has been now presented.
Five teams – the top five sides in the final standings of the competition – are represented in the All-Star team for Poland/Sweden 2023, with two players from Denmark, Spain, Germany and France each and one player from Sweden.
Gidsel became only the second Denmark player in history to clinch the MVP award at the IHF Men's World Championship, with the other being his teammate at Poland/Sweden 2023, Mikkel Hansen, who snatched the award at Spain 2013, Denmark/Germany 2019 and Egypt 2021, making it three times in a row that a Denmark player receives the MVP award.
The Danish right back, who was also the MVP at the Tokyo 2020 Olympic Games, finished the competition as the top goal scorer with 60 goals, becoming only the 21st player in history to reach this milestone in a single edition of the IHF Men's World Championship.
It is only the second time in history that the MVP of the competition is also the top scorer of an edition of the IHF Men's World Championship, after Hansen snapped up the two individual awards at Denmark/Germany 2019. 
With 112 saves in the competition, the first goalkeeper to save shots in triple digits since Thierry Omeyer at Qatar 2015, Andreas Wolff got his first All-Star team presence at the IHF Men's World Championship, while Germany's left back Juri Knorr was named the Best Young Player of the competition after finishing the competition with 53 goals and 52 saves.
After being the All-Star right back at France 2017, Nedim Remili was named the All-Star centre back in this tournament. Denmark's Simon Pytlick, a rookie at the IHF Men's World Championship, got the nod for the All-Star left back position after finishing in fourth place in the top goal scorer standings with 51 goals, nine of which were scored in the final.
Spain's right back Alex Dujshebaev and left wing Ángel Fernández also made the All-Star team, as France's Ludovic Fabregas earned back-to-back nominations in the best team of the competition at the IHF Men's World Championship after also making it at Egypt 2021.
Poland/Sweden 2023 All-Star team
Goalkeeper: Andreas Wolff (Germany)
Right wing: Niclas Ekberg (Sweden)
Right back: Alex Dujshebaev (Spain)
Centre back: Nedim Remili (France)
Left back: Simon Bogetoft Pytlick (Denmark)
Left wing: Ángel Fernández Pérez (Spain)
Line player: Ludovic Fabregas (France) 
Best young player: Juri Knorr (Germany)
MVP: Mathias Gidsel (Denmark)