Can France finally stop Sweden in the semi-final?
26 Jan. 2023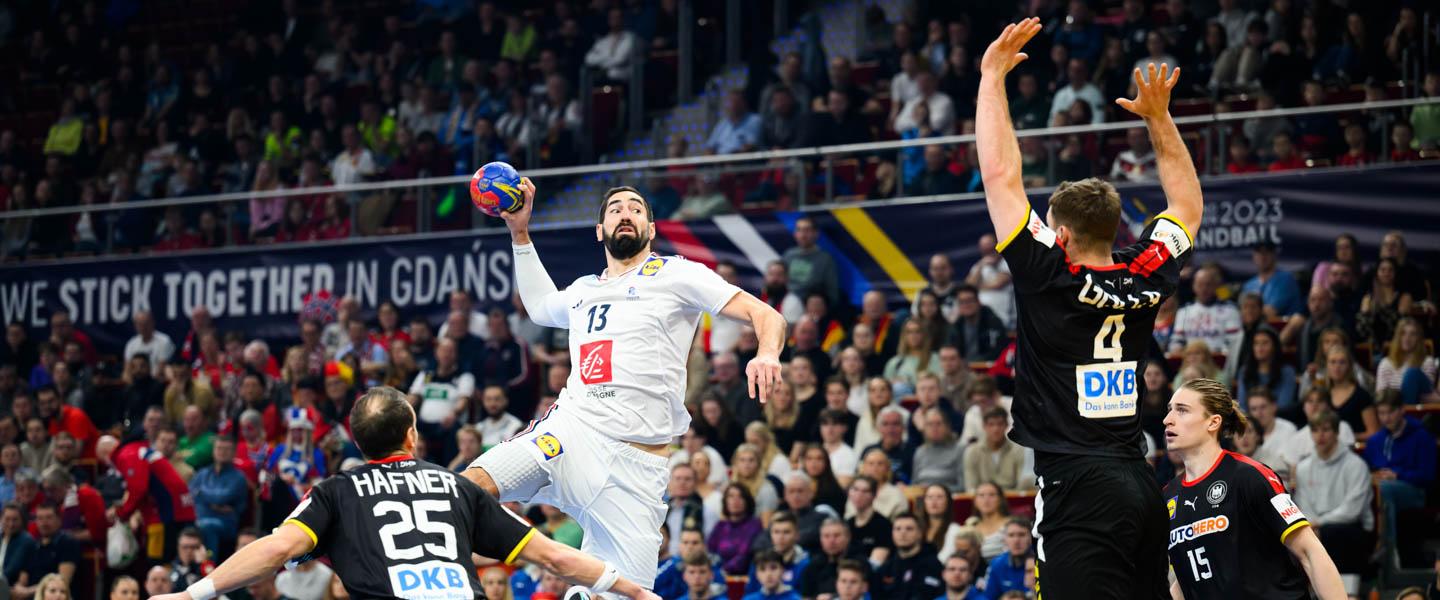 Co-hosts Sweden have a chance to secure a third consecutive appearance in the finals of the World Championship and EHF EURO against a familiar foe - France. The European champions met with 'Les Experts' in the semi-finals of the 2021 IHF Men's World Championship and EHF EURO 2022, with history repeating itself in Stockholm on Friday (27 January) night.
21:00 CET France vs Sweden
Three years, three championships, three same semi-finals pairings. What a time to be a handball fan. One thing is for sure – if you're a French fan, you hope history will not repeat itself in results.
Co-hosts Sweden are dreaming of their first World Championship title since 1999 after failing to secure one at Egypt 2021, where Denmark defeated them in the finals. The Swedish players redeemed themselves by winning the EHF EURO 2022 the year after, returning glory to handball in their country.
Now they want to raise the trophy in front of their fans in Stockholm, but first they must defeat a well-known opponent. After a 32:26 win against France in the semi-finals of Egypt 2021 and defeating them again a year later at the EHF EURO 2022 by 34:33, can Sweden get three out of three?
Glenn Solberg's boys and France are the only two teams unbeaten at this World Championship that are in the race for medals. Sweden will have to take on 'Les Experts' without Jim Gottfridsson, who is out of the competition due to a fracture of the left metacarpal. Instead of playing in the semi-final, he will have surgery in his home country on Friday, his club SG Flensburg-Handewitt announced. 
Guillaume Gille had an opportunity to rotate the players during the World Championship. In the last match against Germany, Nikola Karabatić was back in the team, with Thibaud Briet (injury) and Charles Bolzinger in the stands.
"Sweden are a team that we know well and that beat us at Egypt 2021 and in Budapest last year. Sweden come into the semi-finals with a notable absence, their playmaker Jim Gottfridsson. They rely on their left backs: Jonathan Carlsbogård and Eric Johansson, two good long-range shooters, Lukas Sandell and Albin Lagergren, right-backs, plus wingers loyal to the Scandinavian school. A list in which we must not forget the goalkeepers, in particular Andreas Palicka …," said French assistant coach Érick Mathé on their Federation website.
Can France find the recipe for stopping the powerful Swedish attack or finding a way through their strong defence? Are we going to see another top performance by French back court players? Will Andreas Palicka get another superhero moment between the posts, or will Rémi Desbonnet and/or Vincent Gérard take over?
So many questions to be answered on Friday (27 January). One thing is for sure, handball fans all over the world will enjoy top-class action in a stellar clash.
A long, rich history between the two will be continued with their 29th official match encounter since 1961. Sweden and France are levelled in the head-to-head statistics as both sides have 13 victories and the match ended in a draw two times. In total, these two have met 56 times.
However, due to the last two results in the semi-finals, Sweden have an advantage, while France will seek revenge and try to secure their first finals after the 2019 Men's World Championship.